Top 10 things to do in Las Vegas this week
Updated March 4, 2023 - 7:20 am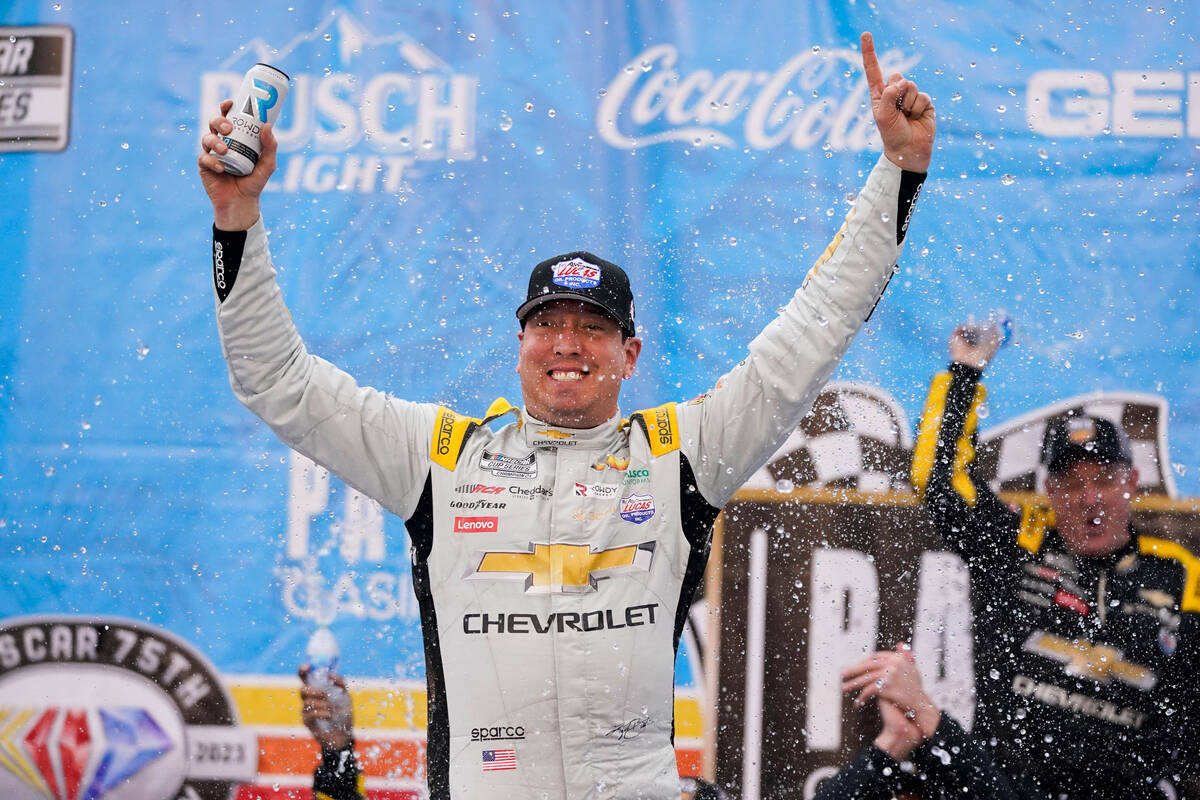 SPORTS
NASCAR weekend
After a win in Fontana, California, Kyle Busch will be looking for his second straight victory, and his first Cup Series win on his hometown track since 2009, when NASCAR returns to Las Vegas Motor Speedway. The weekend starts with the Victoria's Voice Foundation 200 Craftsman Truck Series race on Friday, followed by Saturday's Alsco Uniforms 300 and Sunday's Pennzoil 400. Tickets start at $23 for Friday, $28 for Saturday and $64 for Sunday; ticketmaster.com.
Christopher Lawrence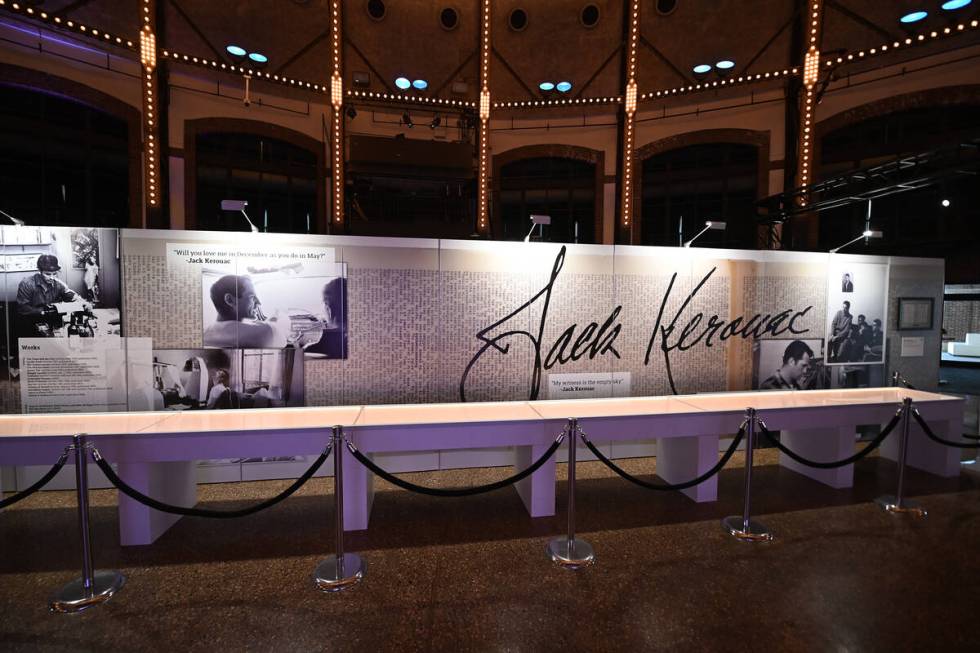 MUSIC
Jim Irsay Collection exhibit and concert
If you've got money to burn, why not set it aflame in style? That's what Indianapolis Colts owner Jim Irsay has done in compiling an incredible memorabilia collection that includes Muhammad Ali's "Rumble in the Jungle" championship belt, a Jackie Robinson bat from 1953, Sylvester Stallone's manuscript notes for the movie "Rocky" and instruments from Eric Clapton, Elton John and Kurt Cobain. See them all and more, and hear Irsay jam with Billy Gibbons, Vince Gill and Stephen Stills, at 11 a.m. Saturday at the Downtown Las Vegas Events Center. The event is free, but you must reserve a spot at dlvec.com.
Jason Bracelin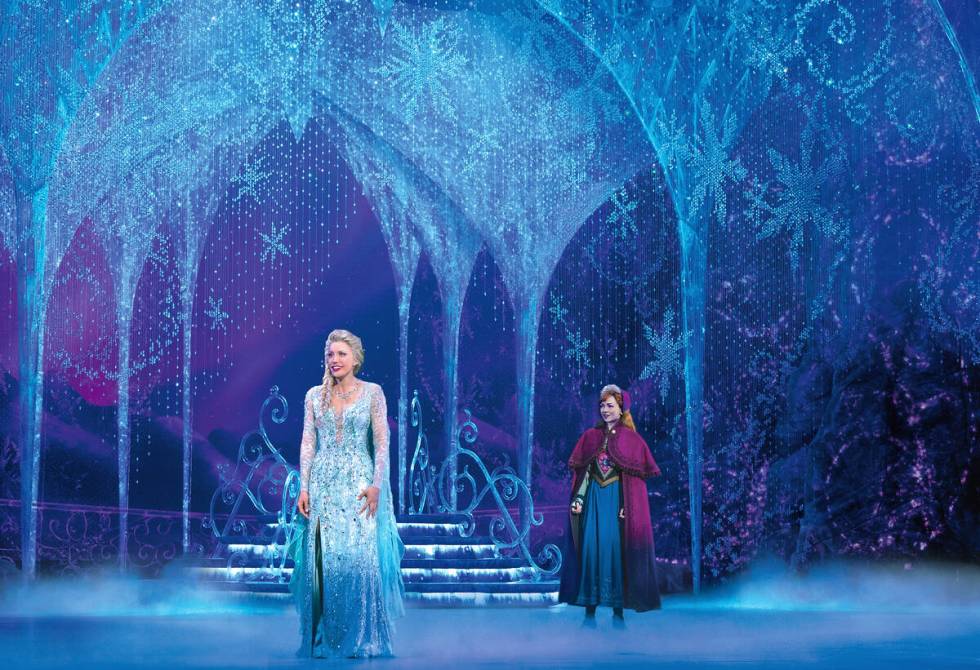 THEATER
'Frozen'
Remember the days when every child within earshot was singing "Let It Go"? Relive those memories, and create some new ones, when "Frozen" settles in for an extended run as part of the Broadway Las Vegas Series. See it at 7:30 p.m. Wednesday and 1 and 7:30 p.m. Thursday, with additional shows through March 18, in Reynolds Hall at The Smith Center. A special sensory inclusive show is scheduled for March 18. Tickets start at $34; thesmithcenter.com.
Christopher Lawrence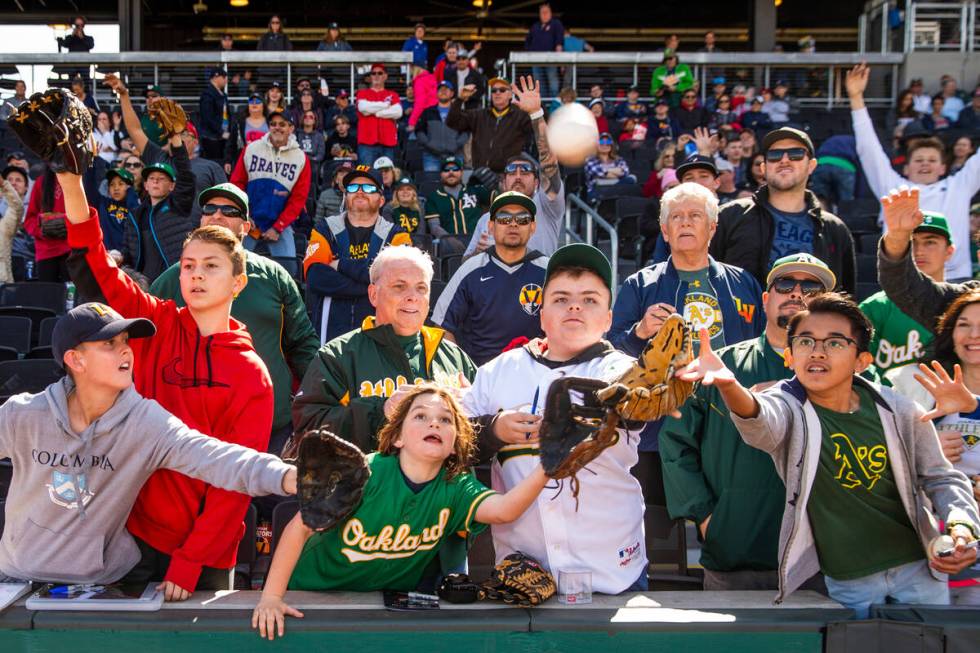 SPORTS
Big League Weekend
After a couple of years of hoopla, the A's are finally coming to Las Vegas — for the weekend. The Oakland (for now) Athletics will take on the Cincinnati Reds as Big League Weekend returns to town. Games are set for 1:05 p.m. Saturday and Sunday at Las Vegas Ballpark. Tickets start at $25; ticketmaster.com.
Christopher Lawrence
MUSIC
Jimmy Buffett
The quixotic quest for that last shaker of salt continues when Parrot Heads flock to another Jimmy Buffett and the Coral Reefer Band gig. Some things never get old — and Buffett isn't one of them, though you'd scarcely know it the way the 76-year-old continues to perform with the exuberance of a man gulping from the fountain of youth in between margarita sips. See him at 8 p.m. Saturday (and again March 11) at the MGM Grand Garden. Tickets start at $44.25; ticketmaster.com.
Jason Bracelin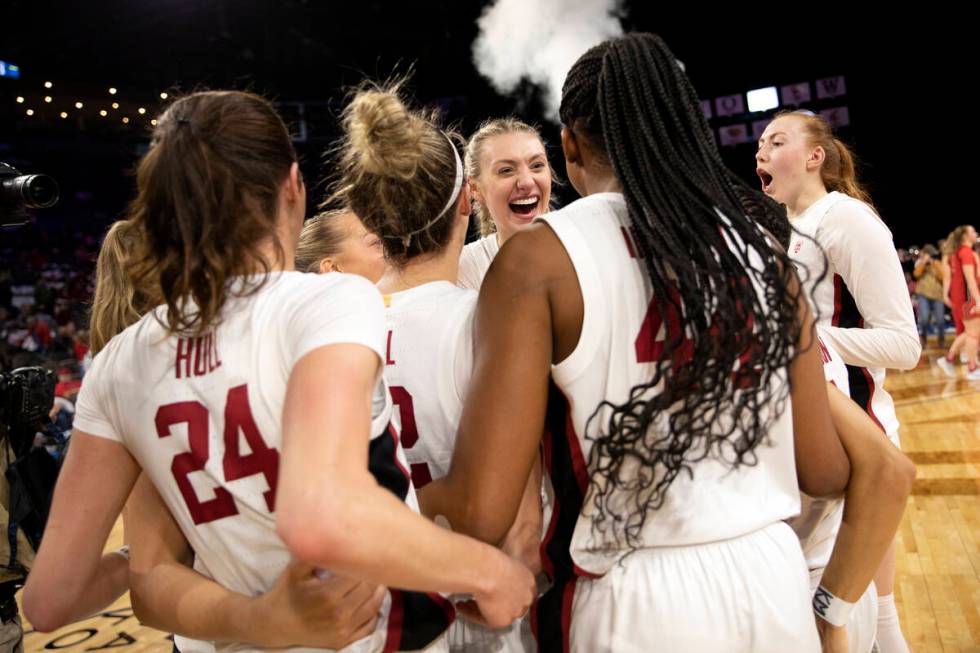 SPORTS
Basketball tournaments
The madness comes a little earlier in March with the return of several conference tournaments. The Mountain West women (Sunday through Wednesday) and men (Wednesday through March 11) will play at the Thomas & Mack Center. The Pac-12 women continue (through Sunday) at Michelob Ultra Arena, and the Pac-12 men (Wednesday through March 11) will be at T-Mobile Arena. The West Coast Conference men and women continue (through Tuesday) at Orleans Arena. The Big West men and women (Tuesday through March 11) will be at Dollar Loan Center. And the Western Athletic Conference is splitting its tournament between two venues: The women (Monday) and men (Tuesday) will be at Michelob Ultra Arena before moving to Orleans Arena (Wednesday through March 11). See venue websites for ticket information.
Christopher Lawrence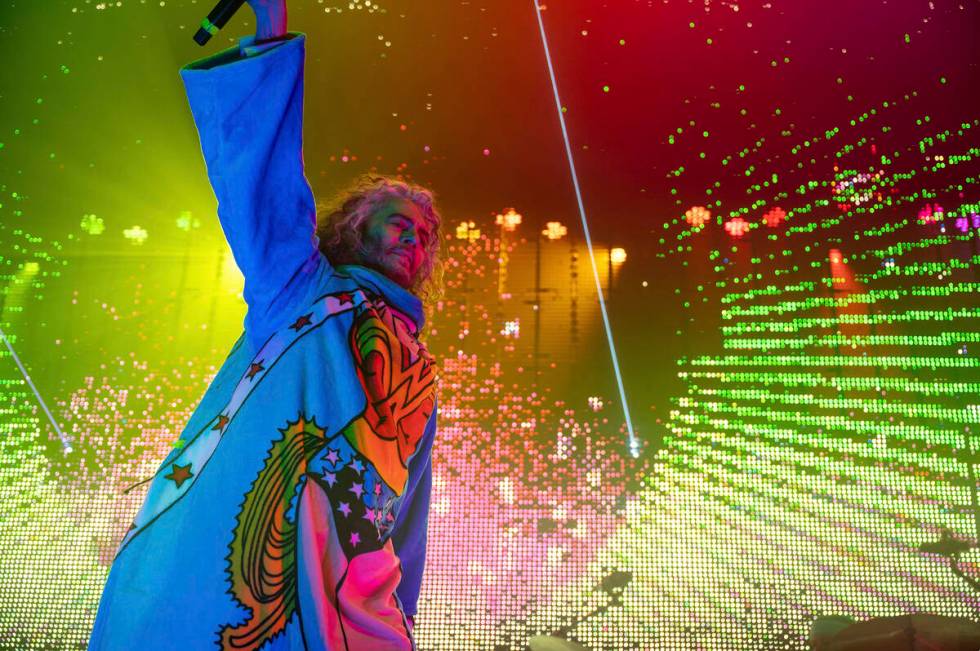 MUSIC
The Flaming Lips
The Flaming Lips' acid-abetted discography was once so proudly inscrutable you'd need to seek comfort "In a Priest Driven Ambulance" upon getting "Hit to Death in the Future Head." But on its latest album "American Head," its 16th and one of the best, frontman Wayne Coyne offers one of the group's most earnest and open-hearted records as he reflects upon his Oklahoma upbringing. See the Flaming Lips at 7 p.m. Saturday at Brooklyn Bowl at the Linq Promenade. Tickets start at $45; brooklynbowl.com/las-vegas.
Jason Bracelin
MUSIC
Las Vegas Master Singers
The Las Vegas Master Singers are showing some edge with "The Caged Bird Sings." The concert features the works of Black composers, including lyrics by Maya Angelou set to music by Rosephanye Powell. The attention-getter, though, is "Seven Last Words of the Unarmed" by Joel Thompson. Each of its seven movements is named for a victim of brutality — Kenneth Chamberlain, Trayvon Martin, Amadou Diallo, Michael Brown, Oscar Grant, John Crawford and Eric Garner — and the lyrics include some of their final words. See it at 7 p.m. Sunday in the Lowden Theater, 875 E. Clark Ave. Admission is free at the door, with a $15 suggested donation.
Christopher Lawrence
FOOD & DRINK
Stag's Leap dinner
Beginning 5 p.m. Thursday, Hank's Fine Steaks in Green Valley Ranch is presenting a six-course dinner with pairings from Stag's Leap Wine Cellars of the Napa Valley. Pairings include duck confit with '19 Hands of Time red blend and venison tenderloin with '19 Artemis cabernet sauvignon. Cost: $225 plus tax and gratuity. Reservations: 702-617-7515.
Johnathan L. Wright
FOOD & DRINK
Fish Fridays
On Fridays through April 14, Bonefish Grill, 8701 W. Charleston Blvd. in Summerlin and at Town Square, is offering its Lenten Angler's Catch. The special features tempura-style cod and panko-battered jumbo shrimp served on a bed of French fries, with house coleslaw. Cost: $19.90.
Johnathan L. Wright