Top 10 things to do in Las Vegas this week
MUSIC
Red Hot Chili Peppers
Before their sold-out show at Allegiant Stadium in August, it had been a full decade since the Red Hot Chili Peppers' previous Vegas gig. They're not making fans wait that long this time around, following up that excellent, electric showing at 6:30 p.m. Saturday at Allegiant Stadium. Tickets start at $35; ticketmaster.com.
Jason Bracelin
SPORTS
Las Vegas Aviators
The Aviators are entering their 40th season in Las Vegas, going back to the days when the team was known as the Las Vegas Stars and was affiliated with the San Diego Padres. The opening series against the Oklahoma City Dodgers begins Tuesday with free T-shirt night, followed by the dog-friendly Bark in the Park on Wednesday and $2 beer night on Thursday. Game time is 7:05 p.m. Tickets start at $13; ticketmaster.com.
Christopher Lawrence
MUSIC
Sting
You can stand as close to Sting as your wallet will allow when the 17-time Grammy winner resumes his "My Songs" residency. The series of shows that began in October 2021 has only six dates left — but, as we've seen with Adele's extension, anything can happen. See him at 8 p.m. Saturday, Sunday and Wednesday, with additional shows through April 9, in the Colosseum at Caesars Palace. Tickets start at $80; ticketmaster.com.
Christopher Lawrence
COMEDY
Dane Cook
When internet-savvy comedian Dane Cook first shot to stardom in the early aughts, he was the stand-up that all the dude bros loved and all non-dude bros loved to hate. That was an unfair slight to Cook, though, whose George Carlin-like love — and mastery — of comedic wordplay and clever parsing of the English language has long belied his frat boy comedy rep. See him at 8 p.m. Saturday at The Chelsea at The Cosmopolitan of Las Vegas. Tickets start at $54; ticketmaster.com.
Jason Bracelin
FOOD FESTIVAL
FoodieLand Night Market
FoodieLand Night Market is presenting a food festival from Friday through Sunday at Las Vegas Motor Speedway. The event features 100-plus food vendors and 75-plus merchandise vendors. Tickets to enter: $5. Vendor items require additional purchase. Tickets/details: foodielandnm.com.
Johnathan L. Wright
MUSIC
The Music of 'Star Wars'
May the flutes be with you! Attendees are encouraged to dress up as their favorite character when the Young Artists Orchestra performs The Music of "Star Wars." The concert is scheduled for 2 p.m. Sunday in Reynolds Hall at The Smith Center. Tickets start at $50; thesmithcenter.com.
Christopher Lawrence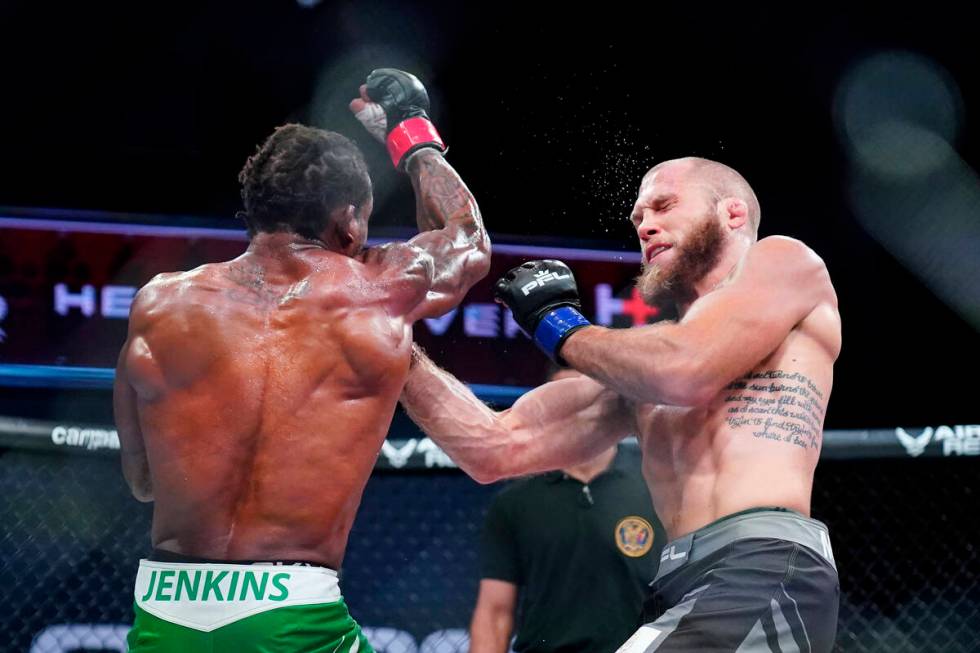 SPORTS
Professional Fighters League
The Professional Fighters League prides itself on being the only MMA organization with a "win and advance" format. The league is kicking off its 2023 regular season with a three-event residency in The Theater at Virgin Hotels Las Vegas. First up: featherweight and light heavyweight fighters on Saturday. That's followed by heavyweight and women's featherweight fighters April 7 and lightweights and welterweights April 14. Tickets start at $25; tix.axs.com.
Christopher Lawrence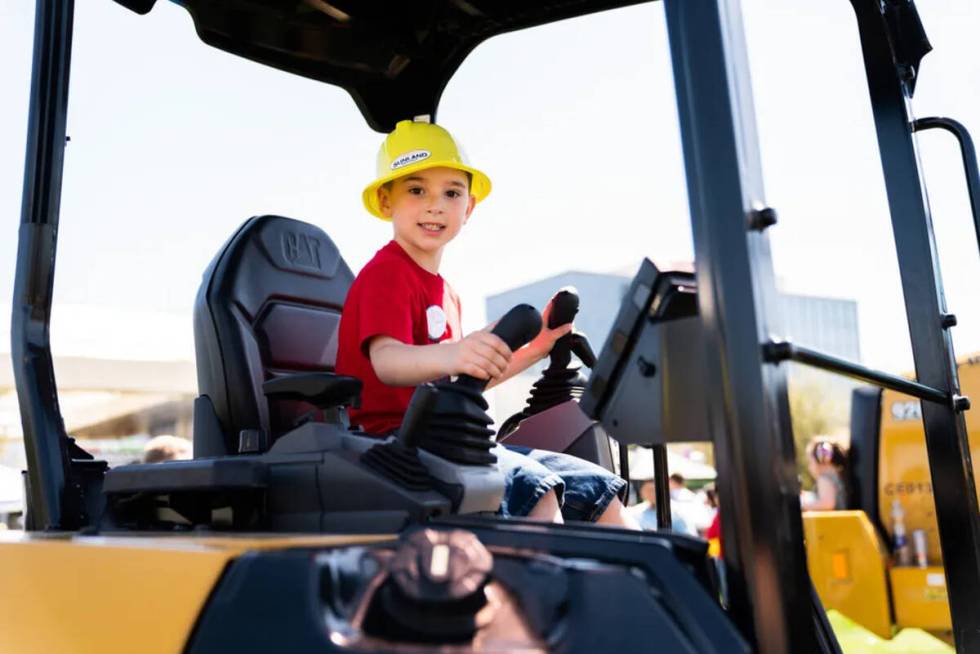 FAMILIES
Touch-A-Truck
Kids love trucks almost as much as parents love watching their kids love trucks. Everyone wins at Touch-A-Truck, then, which features more than 50 of said vehicles, including firetrucks, trash trucks, construction truck and more, plus food, activities and family-friendly entertainment, from 9 a.m. to 2 p.m. Saturday at The Lawn at Downtown Summerlin. Tickets are $8 online, $12 day of event; touchatruck.com.
Jason Bracelin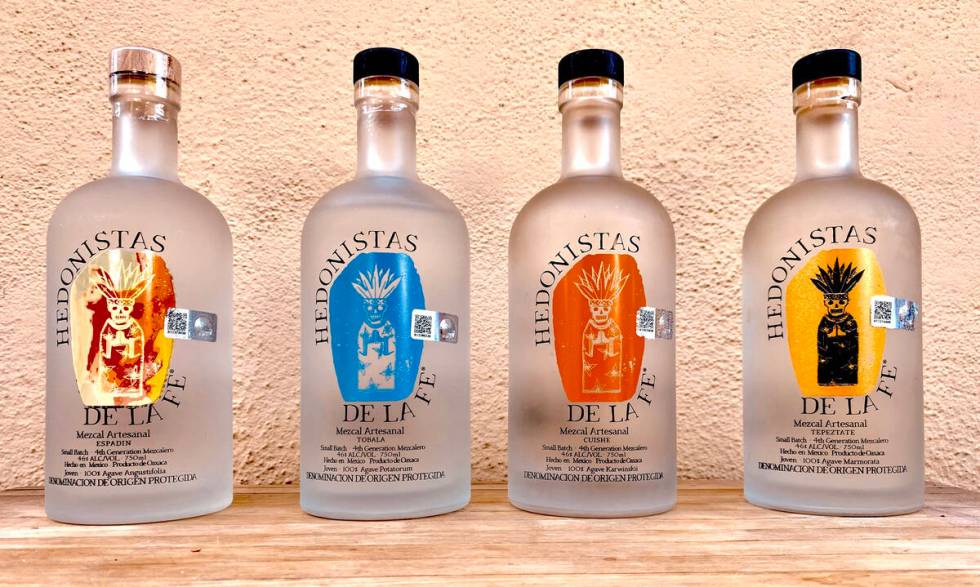 SPIRITS
Hedonistas de la Fe mezcals
Weekdays or weekends, Hedonistas de la Fe (Hedonists of the Faith) artisan mezcals are now available to sip in Las Vegas. The spirits, made using a 500-year-old method, are crafted in partnership with a top distilling family in Matatlan, Oaxaca, sacred ground for mezcal. The palate profiles of Hedonistas de la Fe variously feature pepper, tropical fruit, citrus, anise, florals and creamy apples. Look for the mezcals at The Cosmopolitan of Las Vegas (Momofuku bar), Mandalay Bay, MGM Grand, Sahara Las Vegas, The Venetian (Delmonico Steakhouse), La Casa Cigar Lounge, Double Helix Wine & Whiskey Lounge and Marché Bacchus, Lee's Liquors, Liquor Lineup, and Top Shelf Liquor on West Tropicana Avenue. Visit hedonistasdelafe.com.
Johnathan L. Wright
FOOD & DRINK
Bourbon dinner
From 7 to 10 p.m. Wednesday, Yardbird in The Venetian is presenting a four-course dinner with cocktail pairings made using whiskeys from the Knob Creek portfolio. The dinner also features a sneak peek at the Yardbird barrel-aged bourbon launching in partnership with Jim Beam. Tickets: $140. Purchase/details: runchickenrun.com/las-vegas/menus.
Johnathan L. Wright