Top 10 things to do in Las Vegas this week
April 27, 2023 - 10:41 am
MUSIC
The Chicks
Though they never really wanted to be country music's equally loved and loathed firebrands, these former Dixie Chicks found themselves saddled with said designation once upon a time after taking a shot at an ex-president. They've never wavered, though, staying true to their principles even if it cost them some fans — while also earning them new ones. A decade or so later, their name has changed, but that sense of resolve has remained. See them kick off a six-show residency at 8 p.m. Wednesday, with performances running through May 13, at Bakkt Theater at Planet Hollywood Resort. Tickets start at $89; ticketmaster.com.
Jason Bracelin
SHOWS
Ali Wong
She's had three Netflix comedy specials and starred in the rom-com "Always Be My Maybe." Yet Ali Wong arguably has never been hotter since she first road raged against Steven Yeun in the Netflix sensation "Beef." See her latest stand-up at 7:30 and 10:30 p.m. Friday and Saturday in the Encore Theater at Wynn Las Vegas. Tickets start at $75; ticketmaster.com.
Christopher Lawrence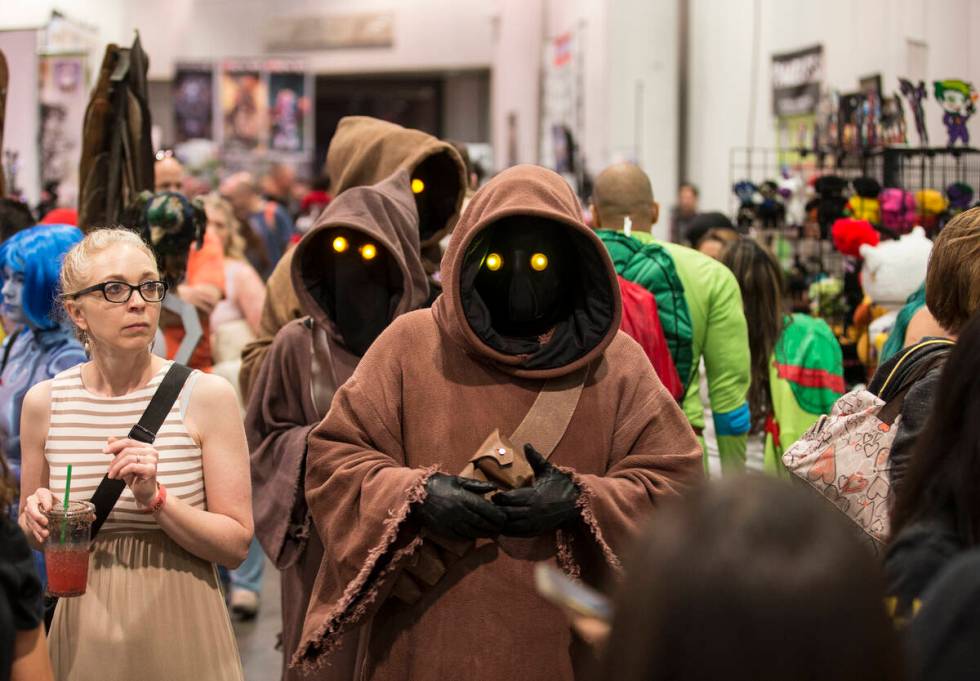 CONVENTION
Amazing Las Vegas Comic Con
Teenage Mutant Ninja Turtles creator Kevin Eastman and Thanos creator Jim Starlin will be among the guests as the Amazing Las Vegas Comic Con puts the focus on comic books. This year's edition is scheduled for 3 to 8 p.m. Friday, 10 a.m. to 7 p.m. Saturday and 10 a.m. to 6 p.m. Sunday at the Las Vegas Convention Center. General admission tickets are $25 for Friday and Sunday, $35 for Saturday; eventbrite.com.
Christopher Lawrence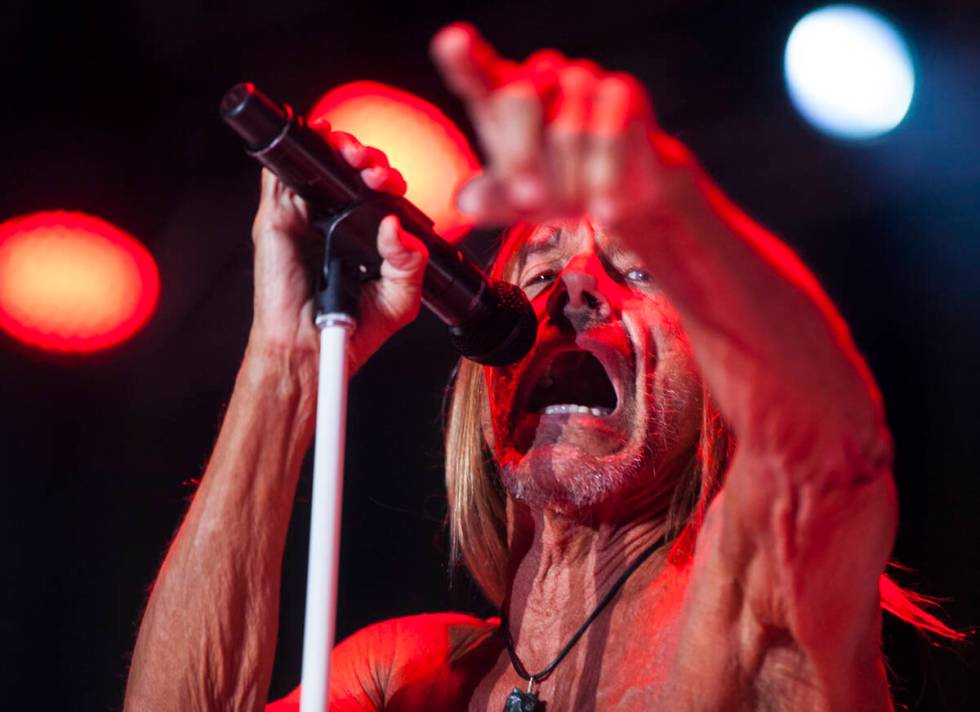 MUSIC
Iggy Pop
Though the ageless Iggy Pop no longer quite bears the physique of a man who eats situps for breakfast, the punk pioneer still doffs his top while shimmying and howling like a man half his age, even at 76. He hits town in support of a fierce new record, "Every Loser," that demonstrates, while plenty of time has passed since Pop debuted with the Stooges in the late '60s, time certainly hasn't passed him by. See him at 8 p.m. Saturday at The Pearl at the Palms. Resale tickets are available at ticketmaster.com.
Jason Bracelin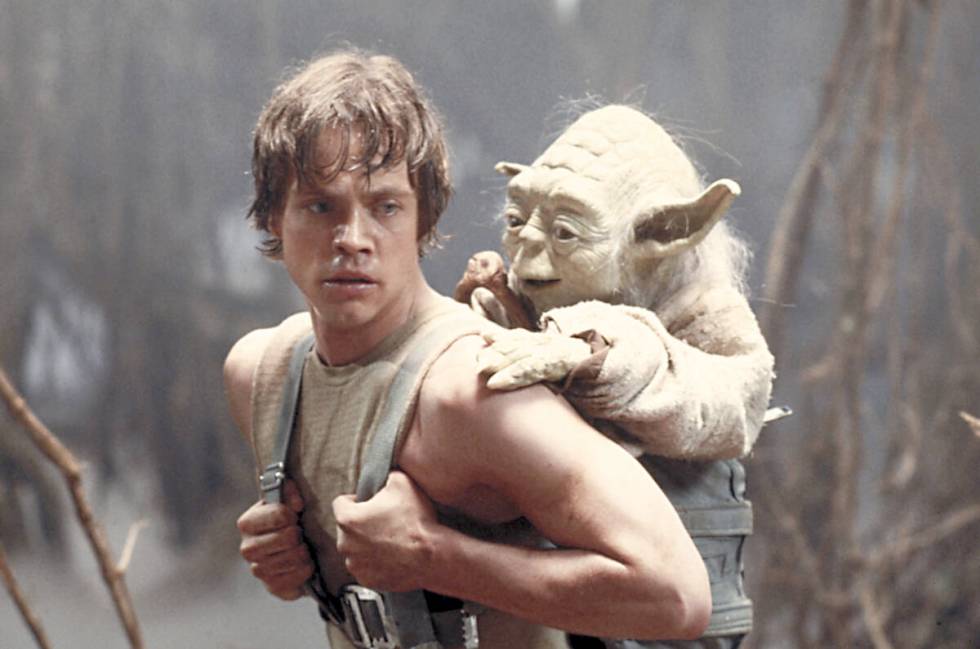 SCI-FI CELEBRATION
Star Wars Day
May the Fourth be with you! This year, Star Wars Day celebrations come in very different forms. The Henderson Symphony Orchestra will perform the original score from "The Empire Strikes Back" as the movie plays. See it at 7 p.m. Thursday at The Dollar Loan Center. Tickets start at $29; tix.axs.com. The May the Fourth Be With You Beer Festival, meanwhile, offers an immersive Star Wars event with live music, pop-ups and unlimited beer samples from 25 breweries. Doors open at 8 p.m. Thursday at the Fremont Country Club, 601 Fremont St. Tickets start at $50; thebeerzombies.com/events.
Christopher Lawrence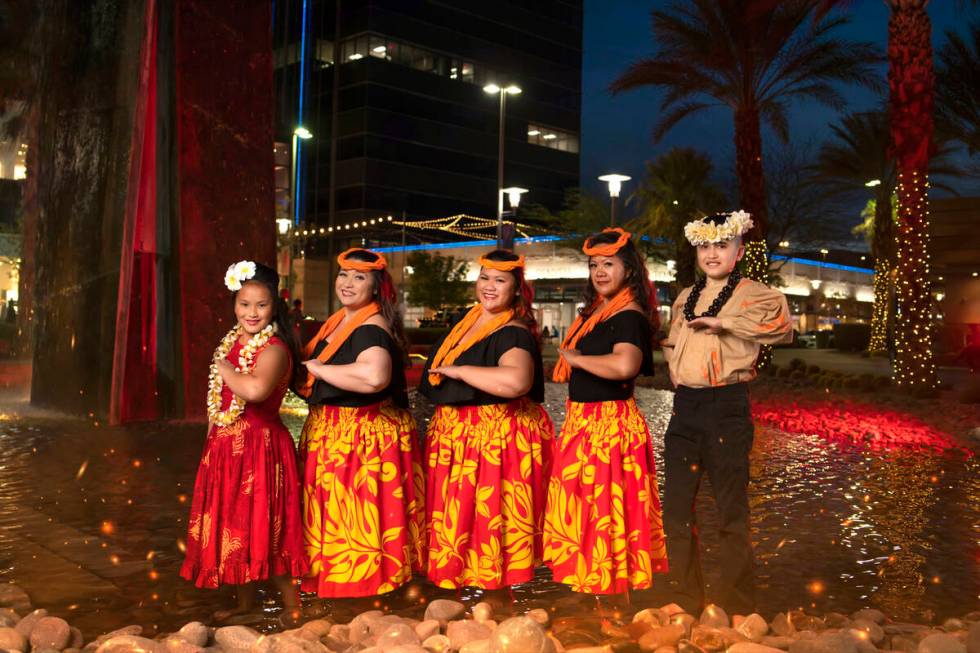 FESTIVAL
Flavors of Aloha
Flavors of Aloha, a Hawaiian-inspired culinary event, helps kick off Asian Pacific Heritage Month from noon to 8 p.m. Saturday on The Lawn at Downtown Summerlin. The event features island food, cultural performances, crafts, hula and Tahitian dance workshops, lei making, a car show and more. Visit flavorsofaloha.com.
Johnathan L. Wright
SHOWS
David Blaine
The last time David Blaine performed his resident show "In Spades," he dislocated his shoulder when he missed his mark during an 80-foot fall into a stack of cardboard boxes. The night before, he's said, was the closest he's come to blacking out during his underwater, breath-holding act. Who knows what will happen during this weekend's shows. See him at 8 p.m. Friday and Saturday at Resorts World Las Vegas. Tickets start at $59; tix.axs.com.
Christopher Lawrence
MUSIC
Supersuckers
The self-professed world's greatest rock 'n' roll band, the Supersuckers have spent the past three decades striving hard to live up to that designation. And with '90s-era party starters such as "La Mano Cornuda" and "The Sacrilicous Sounds of the Supersuckers" under their sizable belt buckles, they've put themselves in contention, at least. "Just remember to wear clean underwear," frontman Eddie Spaghetti advises of seeing his band live on the group's website. " 'cuz we're gonna rock the pants right off ya!" See the Supersuckers at 8 p.m. Saturday at The Dive Bar, 4110 S. Maryland Parkway. Tickets are $20; eventbrite.com.
Jason Bracelin
FESTIVAL
Mahala Halo Block party
From noon to 8 p.m. Saturday, Downtown Container Park, 707 E. Fremont St., is presenting its Mahala Halo block party with 20 vendors offering Hawaiian cuisine, art and goods, plus performers taking the stage throughout the day. Food vendors include Stop Drop n' Roll (specialty egg, spring and dessert rolls); performers include Kennedy King and Halau dance group. Entry is free. Visit downtowncontainerpark.com.
Johnathan L. Wright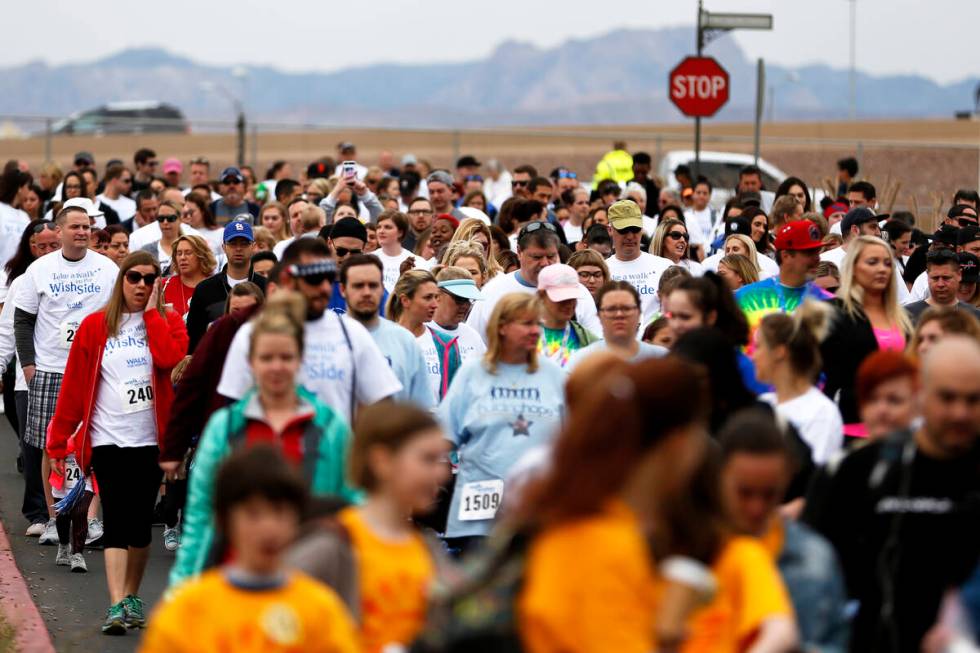 FUNDRAISER
Walk for Wishes
Each year, Make-A-Wish celebrates World Wish Day on April 29, the anniversary of the wish that inspired the founding of the organization in 1980. Locally, Make-A-Wish Southern Nevada will host its annual Walk for Wishes on Saturday at Town Square. This year's event is expected to host 2,500 participants with the goal of raising $500,000 to help grant life-changing wishes for more than 250 children in Southern Nevada. The walk will also feature a touch-a-truck area, a petting zoo, face painting, games, food trucks, a special performance by Broadway in the Hood and more. The opening ceremony is set for 8 a.m., with the 5K walk starting at 8:30. Register at WalkForWishesSNV.org.
Las Vegas Review-Journal