Top 10 things to do in Las Vegas this week
August 24, 2023 - 7:00 am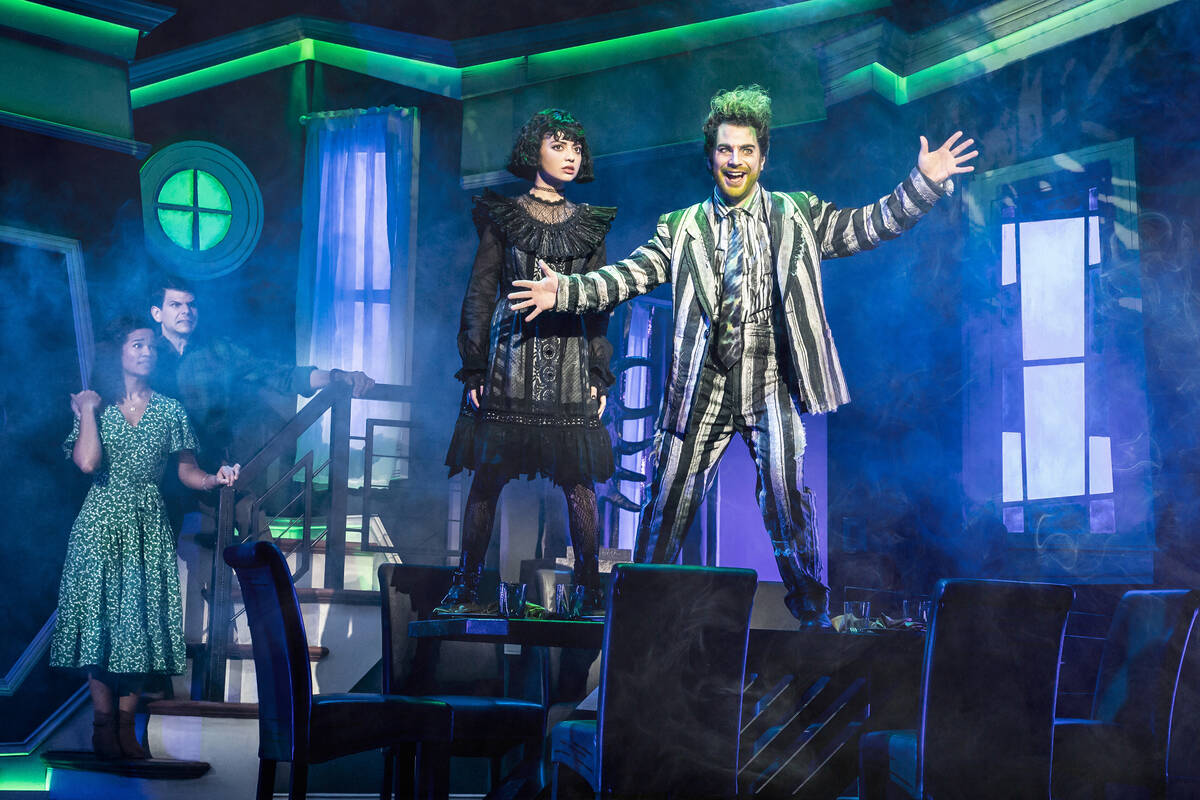 THEATER
'Beetlejuice'
It's showtime! The ghost with the most is on his way, and he's bringing a lot more tunes than just "Day-O (The Banana Boat Song)." The stage musical based on the 1988 Tim Burton-Michael Keaton collab, "Beetlejuice" is kicking off the 2023-24 Broadway Las Vegas Series. See it at 7:30 p.m. Tuesday through Sept. 3, with additional 2 p.m. shows on Sept. 2 and 3, in Reynolds Hall at The Smith Center. Tickets start at $50; thesmithcenter.com.
Christopher Lawrence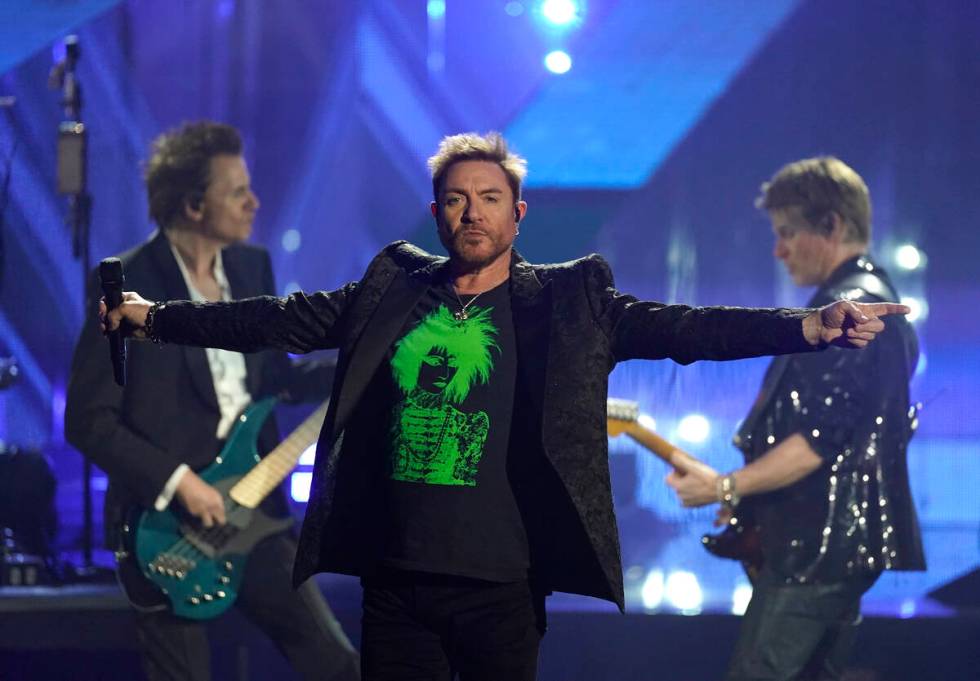 MUSIC
Duran Duran
Her name is Rio and she dances on the sand. But this week, she's trading the beach for the stage when British synth pop favorites Duran Duran bring their "Future Past" tour to town, topping a loaded bill that includes Nile Rodgers & Chic and Bastille. See them at 7 p.m. Saturday at T-Mobile Arena. Tickets start at $29.95; axs.com.
Jason Bracelin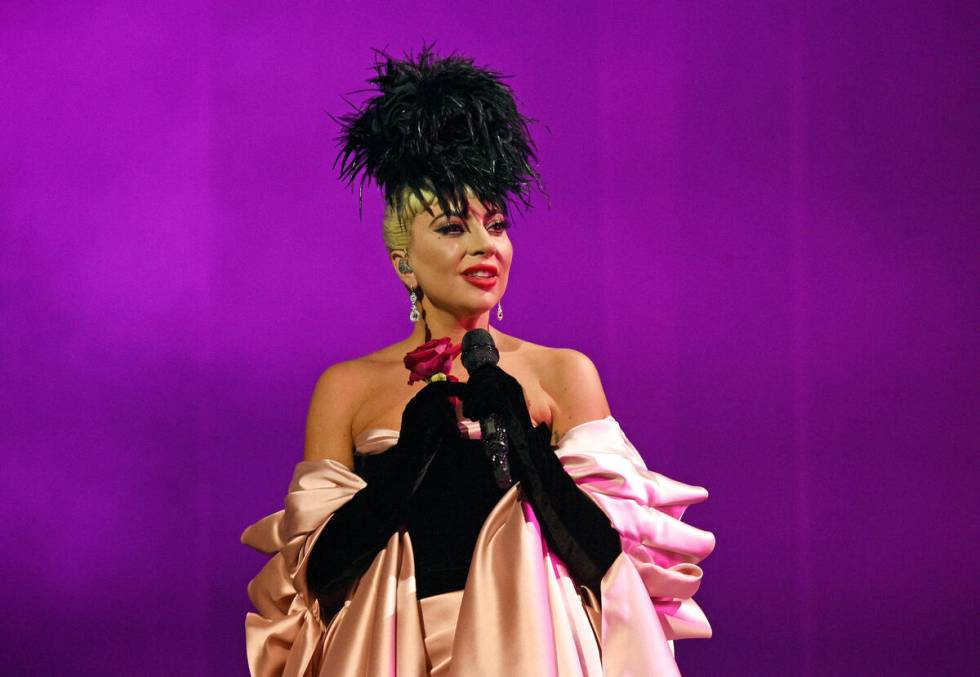 MUSIC
Lady Gaga
She's the rare Strip headliner who could pull off two completely different shows in the same week. The return of "Enigma" is still on hold, but Lady Gaga's "Jazz & Piano" showcase is back to give fans a taste of Old Vegas. See it at 8 p.m. Aug. 31, with additional dates through Oct. 5, in Dolby Live at Park MGM. Ticket prices vary by day; ticketmaster.com.
Christopher Lawrence
FAMILIES
Barbie Rollerdisco
Bust out your rollerblades and your finest pink ensembles. Barbie Rollerdisco promises games, a meet-and-greet with Barbie and Ken and a glow stick goodie bag with glitter tattoos. The all-ages retro skate party is set for 9:30 a.m. Saturday at Crystal Palace, 3901 N. Rancho Drive. Tickets are $40; princesspartiesusa.com.
Christopher Lawrence
FOOD & DRINK
Bacon specials
From Aug. 31 through Sept. 6, Snooze A.M. Eatery, 1075 S. Rampart Blvd., is celebrating International Bacon Day (Sept. 2) with a week of six bacon specials. Among them: maple and black pepper-glazed bacon, Elvis-inspired Graceland banana pancakes with chopped bacon, habanero pork belly Benedict and a blood mary with bacon. A portion of the proceeds is being donated to World Central Kitchen, which provides meals to communities facing humanitarian and climate crises.
Johnathan L. Wright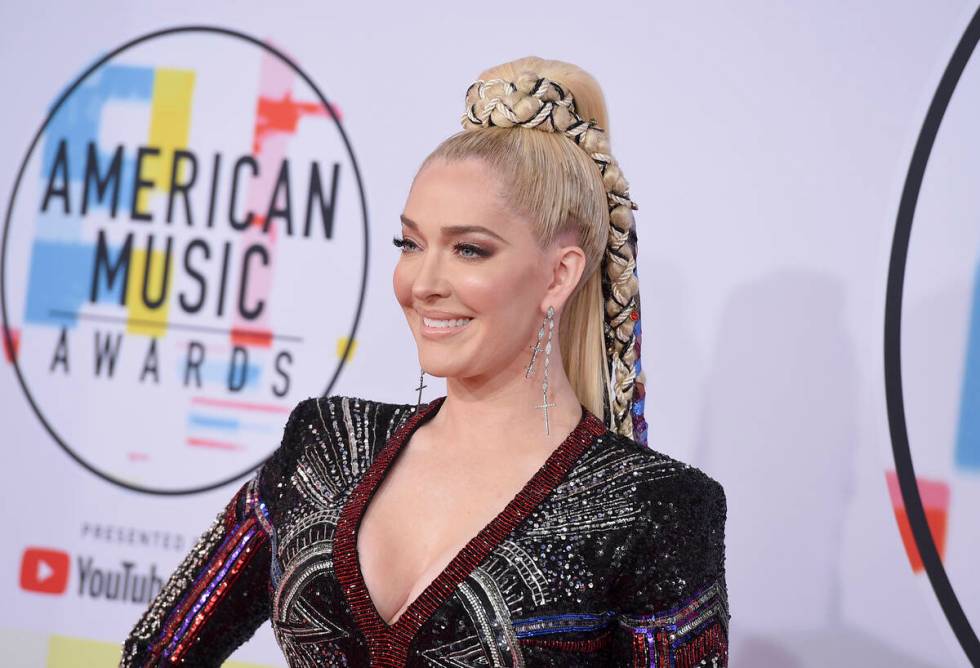 MUSIC
Erika Jayne
"The thing about Erika Jayne's show," Erika Jayne told NBC's "Today" show, "is that it's based on six words — fantasy, love, escape, glitz, glamor and fun — and that's what people will be seeing in Las Vegas." The "Real Housewives of Beverly Hills" star is kicking off her "Bet It All on Blonde" residency. See it at 7:30 p.m. Friday and Saturday, with additional shows through Dec. 16, in the House of Blues at Mandalay Bay. Tickets start at $69.50; livenation.com.
Christopher Lawrence
FOOD & DRINK
Surf and turf tacos
On Wednesdays, all three El Dorado Cantina locations (Tivoli Village, 3025 S. Sammy Davis Jr. Drive, 8349 W. Sunset Road) are now presenting their Surf & Taco Special featuring one lobster taco, one filet taco and rice and beans. Cost: $20. Visit: eldoradocantina.com.
Johnathan L. Wright
MUSIC
After Dark Concert Series
Sure, the kids are back in school and summer's in the homestretch, but don't retire those Speedos just yet. This weekend, the new Stadium Swim After Dark Concert Series at Circa kicks off, headlined by platinum-selling electronic dance music duo The Knocks, supported by local artists Dos Lonely Boys, Z, and Evan Durant B2B Parra. There will also be a silent disco activation and tastings from Casamigos Tequila and Cointreau. Dive in at 7 p.m. Friday at Stadium Swim at Circa. Tickets are $15 in advance, $20 at the door; circalasvegas.com.
Jason Bracelin
FOOD & DRINK
Golden Tiki birthday brunch
On Saturday, The Golden Tiki, 3939 Spring Mountain Road, is hosting brunch as part of its week of eighth anniversary events. The brunch features specialty cocktails, sweet and savory dishes, lei greeters, live entertainment and tiki artist McBiff's shrunken head ceremony at 2 p.m. Brunch service runs from 11 a.m. to 3 p.m., with reservations strongly recommended. Visit thegoldentiki.com (includes brunch menu link).
Johnathan L. Wright
MUSIC
Lamb of God
Metallers Lamb of God sound like a tire iron to the cranium feels — but, you know, in a good way. With their motoric riffing, breakneck pace and frontman Randy Blythe's scorched-larynx growls, the band continues to rank high among metal's fiercest contemporary acts. See them at 7 p.m. Friday at The Pearl at the Palms. Tickets start at $41; ticketmaster.com.
Jason Bracelin