Top 10 things to do in Las Vegas this week
September 28, 2023 - 7:53 am
Updated September 29, 2023 - 1:25 pm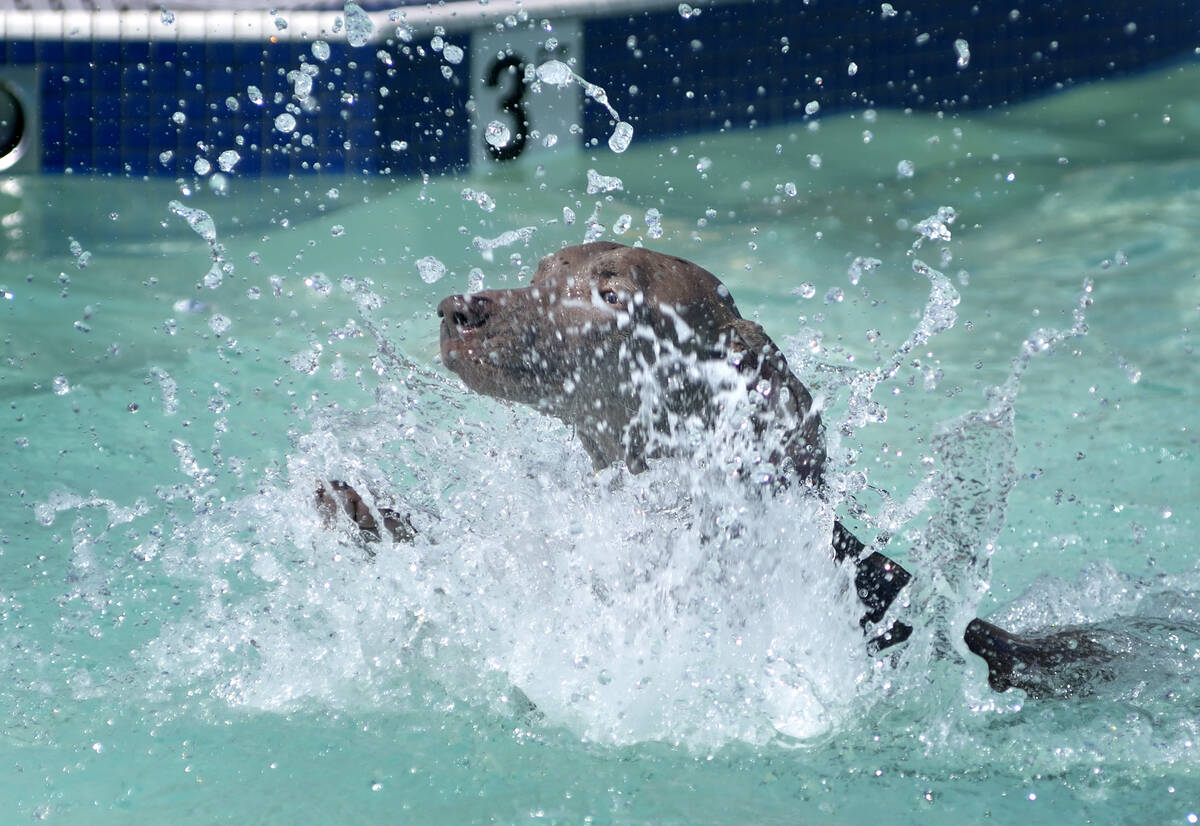 PETS
Doggie Paddle & Play Day
It's the most adorable day of the year at Henderson's Black Mountain Aquatic Complex. Saturday's annual Doggie Paddle & Play Day lets your four-legged friends swim and splash around as they say goodbye to summer. Dogs 40 pounds and under can swim from 8 to 9:30 p.m., dogs 41 to 89 pounds can swim 9:45 to 11:15 a.m. or 11:30 a.m. to 1 p.m., and dogs 90 pounds and over can swim 1:15 to 2:45 p.m. Admission is $10 per dog in advance, $15 at the door. For more information and rules, see cityofhenderson.com.
Christopher Lawrence
MUSIC
'Black Panther in Concert'
The Henderson Symphony Orchestra is going big to kick off its 37th season. With "Black Panther in Concert," the orchestra will perform the film's score, live, as the movie plays. Massamba Diop, a master of the Senegalese tama drum who was featured on the movie's soundtrack, will accompany the orchestra. Alexandra Arrieche conducts. See it at 8 p.m. Friday in Henderson's Water Street Plaza. Admission is free.
Christopher Lawrence
SPIRITS
Classic films and cocktails
From 7 to 8:30 p.m. Thursday, the Mob Museum, 300 Stewart Ave., is presenting "Noir Bar: Film Classics and Cocktails with Eddie Muller," the host of "Noir Alley" on Turner Classic Movies. Muller, a cocktail enthusiast, will discuss classic films, including some with mob themes, while demonstrating some cocktails from his new book, "Noir Bar: Cocktails Inspired by the World of Film Noir." Tickets are $30 (includes museum admission), or $20 for museum members and donors; themobmuseum.org/events.
Johnathan L. Wright
MUSIC
The Postal Service/Death Cab for Cutie
Break out the Red Bull IV drip; Ben Gibbard might need it. The singer-guitarist will pull double duty when indie rock favorite Death Cab for Cutie, which he fronts, teams up The Postal Service, his electronically enhanced supergroup with fellow indie luminary Jenny Lewis. See them at 8 p.m. Wednesday at The Theater at Virgin Hotels Las Vegas. Resale tickets are available at ticketmaster.com.
Jason Bracelin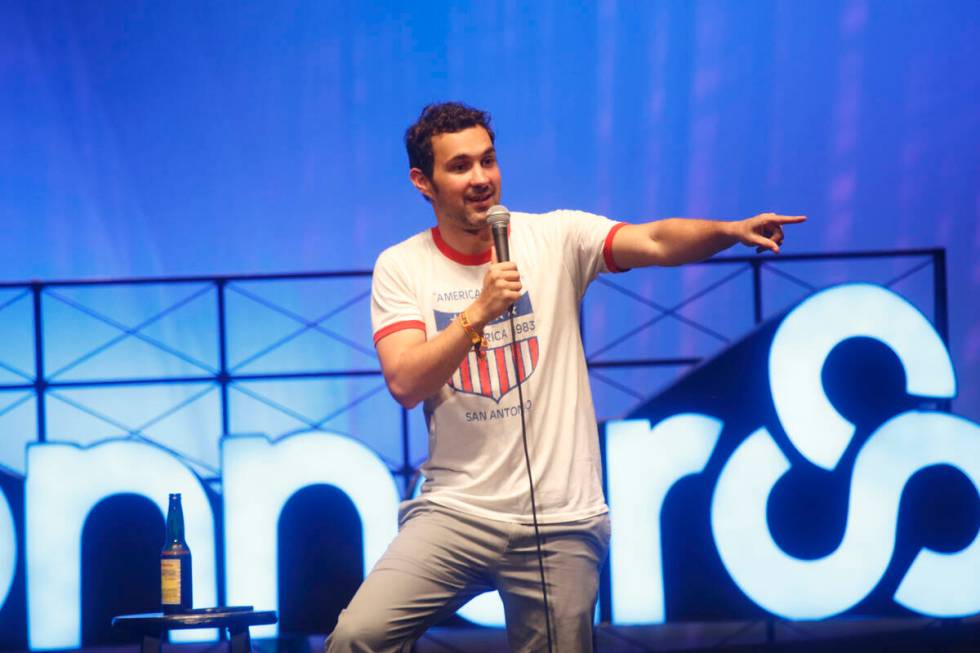 COMEDY
Skankfest
We're not being hyperbolic here: This is one of the greatest stand-up lineups ever assembled. With well over 100 comedians performing over four days, Skankfest is a comedy fan's dream. Look at the names: Robert Kelly, Mark Normand, Roseanne Barr, Ari Shaffir, Tim Dillon, Big Jay Oakerson, Shane Gillis, Rachel Wolfson and scads more, performing on Thursday at Backstage Bar & Billiards, 601 E. Fremont St., and Friday to Sunday at Notoriety, 450 Fremont St. The shows are sold out, but livestreams can be purchased at skankfest.com.
Jason Bracelin
MOVIES
Sundance Short Film Tour
Get a taste of the nation's top film fest, without the possibility of bitter cold and blizzards, thanks to the 2023 Sundance Film Festival Short Film Tour. This year's edition features seven short films covering fiction, documentary and animated shorts from around the world. See the program at 4 and 8 p.m. Saturday at The Beverly Theater. Tickets are $10; thebeverlytheater.com.
Christopher Lawrence
FOOD
National Taco Day
Tacotarian, the plant-based taqueria, is celebrating National Taco Day on Wednesday by giving away 100 free Dorado tacos from opening until the limit is reached. All Tacotarian locations in Las Vegas are participating. Deep-fried Dorado tacos are filled with mashed potatoes, lettuce, cheddar and pico de gallo. Visit eattacotarian.com.
Johnathan L. Wright
THEATER
'Lord of the Flies'
Over the years, it's become synonymous with anarchy and the absolute worst in human behavior. See why when Rainbow Company Youth Theater presents "Lord of the Flies," the tale of a group of boys stranded alone on an island. Performances are scheduled for 7 p.m. Friday, 2 and 7 p.m. Saturday and 2 p.m. Sunday at the Charleston Heights Arts Center, 800 S. Brush St. Tickets are $10; ovationtix.com.
Christopher Lawrence
SPIRITS
National Vodka Day
On Wednesday, for National Vodka Day, Amari restaurant in UnCommons, 6825 Tom Rodriguez St., is offering a Luna Rossa made with Ketel One Botanical Cucumber & Mint Vodka, fresh cucumber Italicus liqueur, lime and honey, for $17, and the Rossellini crafted using Grey Goose Vodka, tomato basil shrub, lemon and Demerara, for $19. Eight Lounge in Resorts World is serving The Sweet Melissa made with Cîroc Passion Vodka, lavender bitters, agave, lemon and cranberry, for $20, and a Daly Peach made with Grey Goose Vodka, iced tea, fresh lemonade and fresh peach, also for $20.
Johnathan L. Wright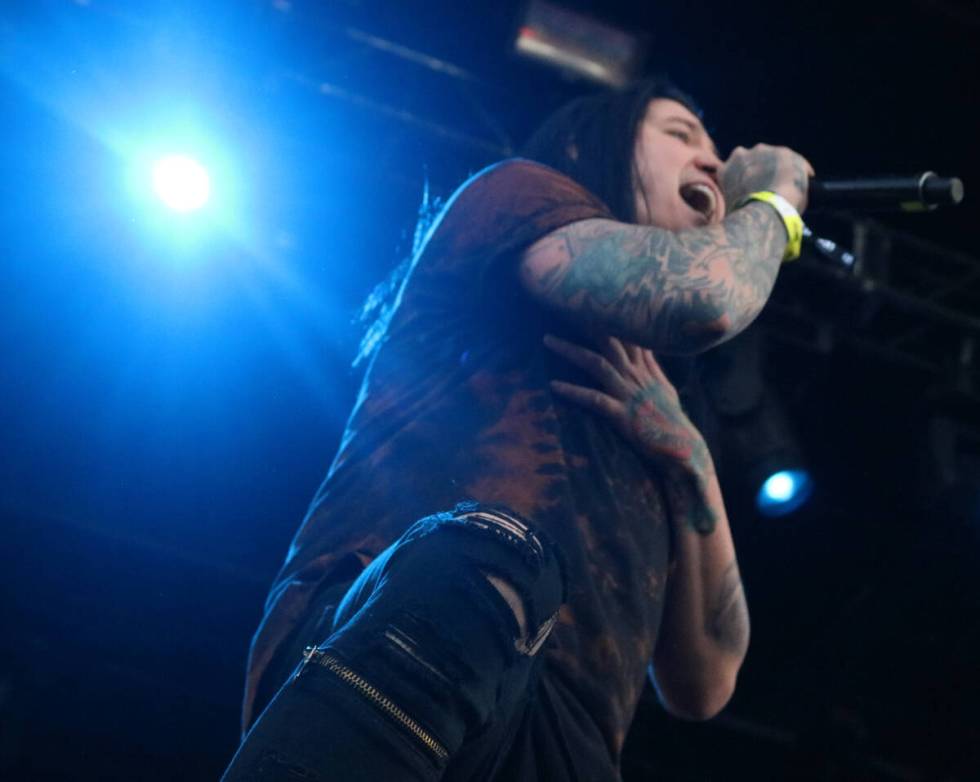 MUSIC
Escape the Fate
Having recently dropped their eighth studio album "Out of the Shadows," Vegas hard rockers Escape the Fate are still putting the "F U N in funeral" nearly two decades in. See them put the hammer down on their hometown at 6 p.m. Saturday at Brooklyn Bowl at the Linq Promenade. Tickets are $30; brooklynbowl.com/las-vegas.
Jason Bracelin