Top 10 things to do in Las Vegas this week
November 16, 2023 - 8:04 am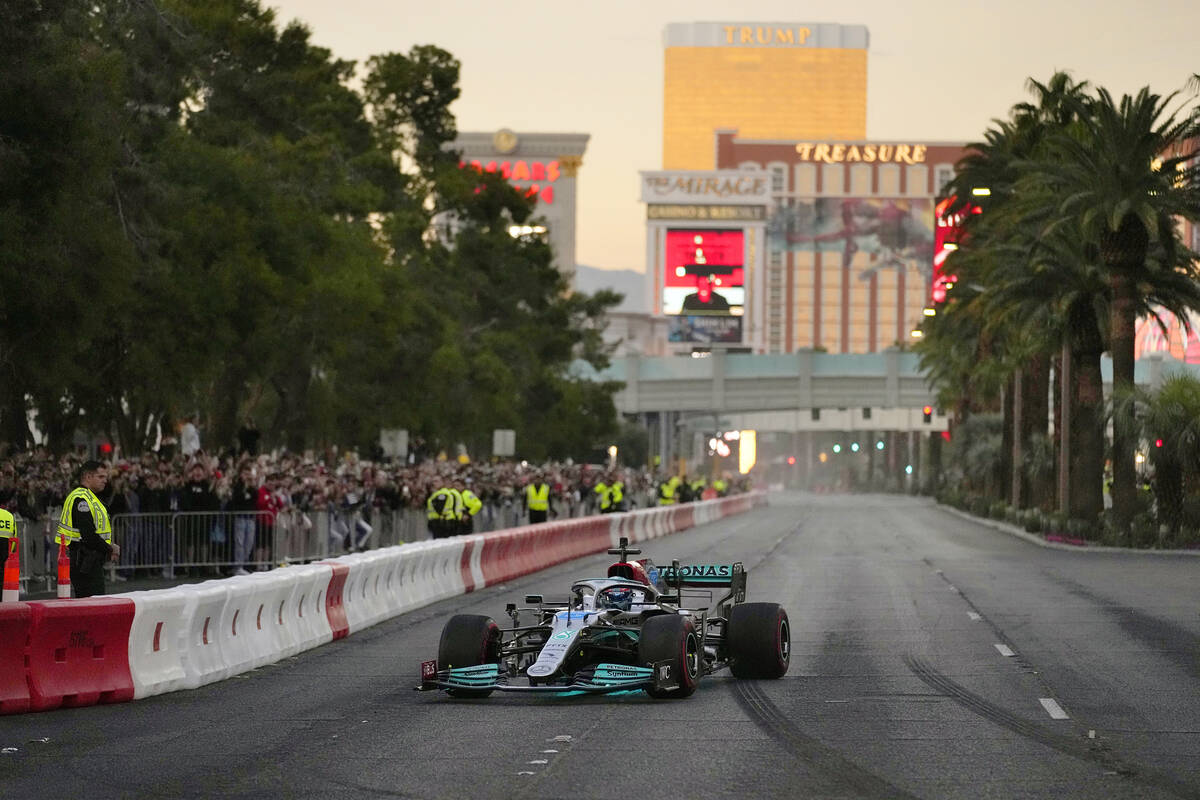 SPORTS
F1 viewing party
From 9 p.m. to midnight Saturday, Sahara Las Vegas will present its Pit Stop Grand Prix Viewing in the Sahara Theatre. Guests may sip all-you-can-drink specials while watching the Formula One Las Vegas Grand Prix on large screens. Tickets for the 21-and-older event are $60; eventbrite.com.
Johnathan L. Wright
COMEDY
Bill Burr
Comedy's greatest, most astute crank, Bill Burr gets laughs by excavating everything that gets under his skin. Above all, his stand-up is rooted in a straightforward premise: an impassioned — often agitated — plea for a more widespread deployment of common sense. See him at 10 p.m. Friday at Dolby Live at Park MGM. Tickets start at $63.30; ticketmaster.com.
Jason Bracelin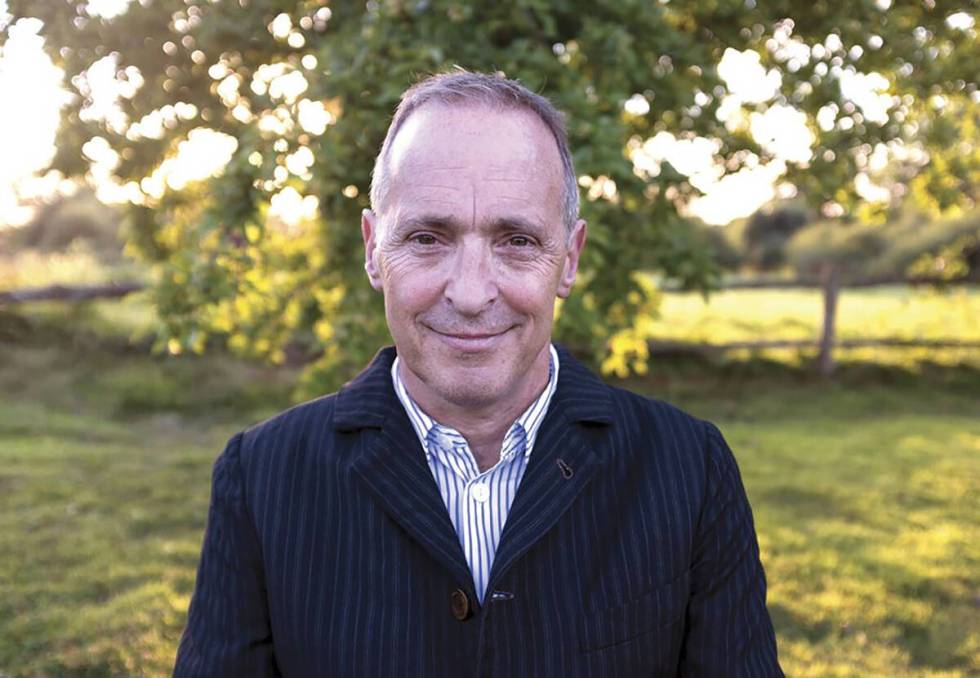 HUMOR
'An Evening With David Sedaris'
It takes a lot for a humorist and storyteller to play a 2,000-seat venue these days. David Sedaris has what it takes, though. The bestselling author and regular contributor to The New Yorker and BBC Radio 4 includes a 30-minute Q&A in his "An Evening With David Sedaris." See it at 7:30 p.m. Tuesday in Reynolds Hall at The Smith Center. Tickets start at $54; thesmithcenter.com.
Christopher Lawrence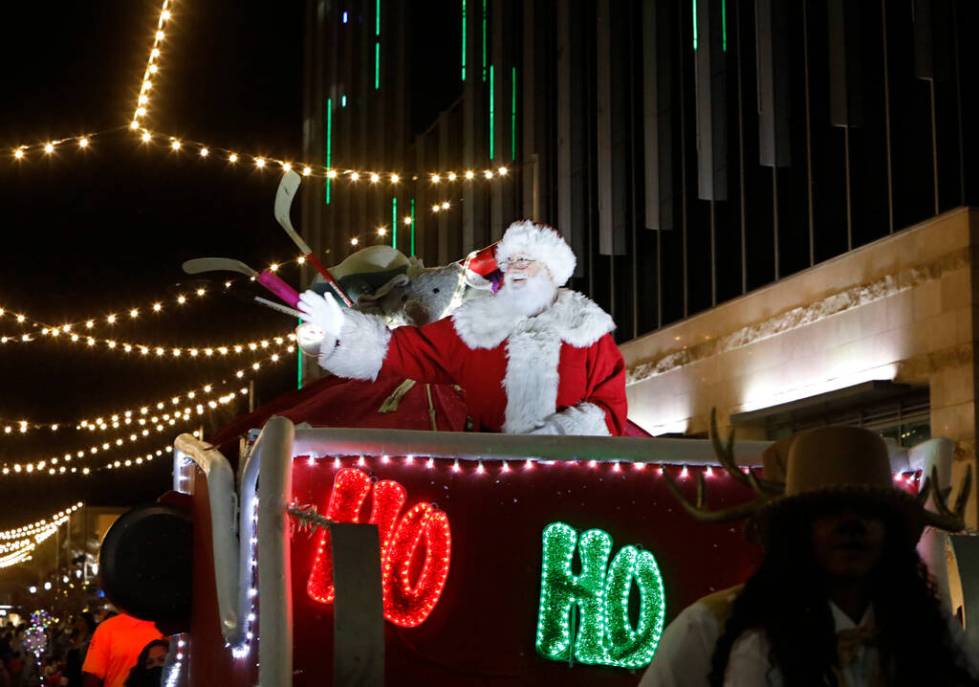 HOLIDAYS
Downtown Summerlin Christmas activities
Christmas has come to Downtown Summerlin with the arrival of Santa Claus. The big man himself will be in his chalet in the Macy's Promenade from 11 a.m. to 8 p.m. Mondays through Saturdays and noon to 8 p.m. Sundays. The holiday parade along Park Centre Drive runs at 6 p.m. Fridays and Saturdays through Dec. 16. And Rock Rink, the 8,000-square-foot ice skating rink near The Pavilion at The Lawn, is open daily (except Thanksgiving and Christmas) through Jan. 15. Skate rentals start at $16.
Christopher Lawrence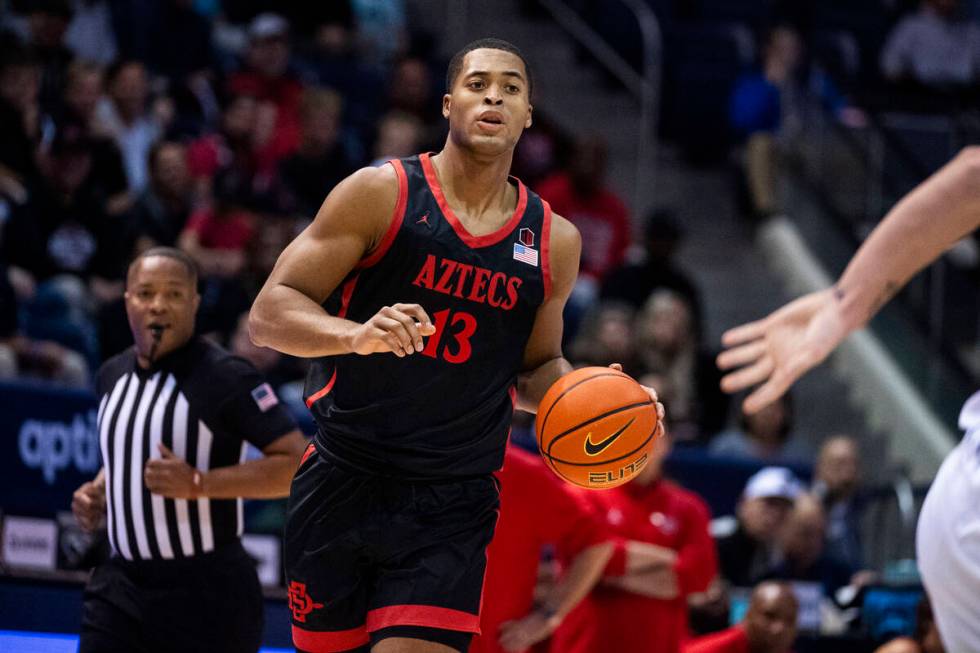 SPORTS
Continental Tire Main Event
After making it all the way to the NCAA men's basketball national title game last season, the San Diego State Aztecs look to build upon that success as a top-20 team. They join Washington, Saint Mary's and Xavier at the Continental Tire Main Event tournament as the college basketball season gets underway in earnest at 6:30 p.m. Friday and 4:30 p.m. Sunday at T-Mobile Arena. Tickets start at $35; axs.com.
Jason Bracelin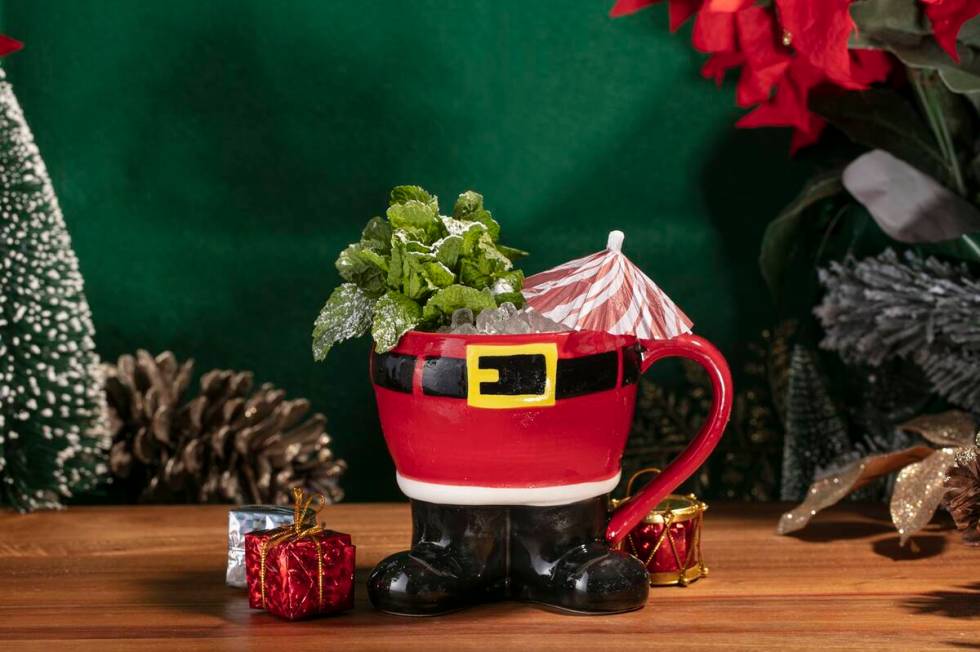 SPIRITS
Holiday bars
Beginning Monday, the Sand Dollar Lounge, 3355 Spring Mountain Road, is bringing back its Miracle on Spring Mountain holiday experience. Also on Monday, Sand Dollar Downtown at the Plaza again presents its Sippin' Santa on Main holiday experience. The events run through Dec. 31 and feature special cocktails, $100,000 in over-the-top decorations, nightly entertainment, chef pop-ups and more. For details, visit thesanddollarlv.com or sippinsantaonmain.com.
Johnathan L. Wright
MUSIC
'A Johnny Mathis Christmas'
It's the most wonderful time of the year for Johnny Mathis. The singer, who just released his seventh Christmas album, is bringing his "A Johnny Mathis Christmas" show to town. See it at 7:30 p.m. Saturday in Reynolds Hall in The Smith Center. Tickets start at $39; thesmithcenter.com.
Christopher Lawrence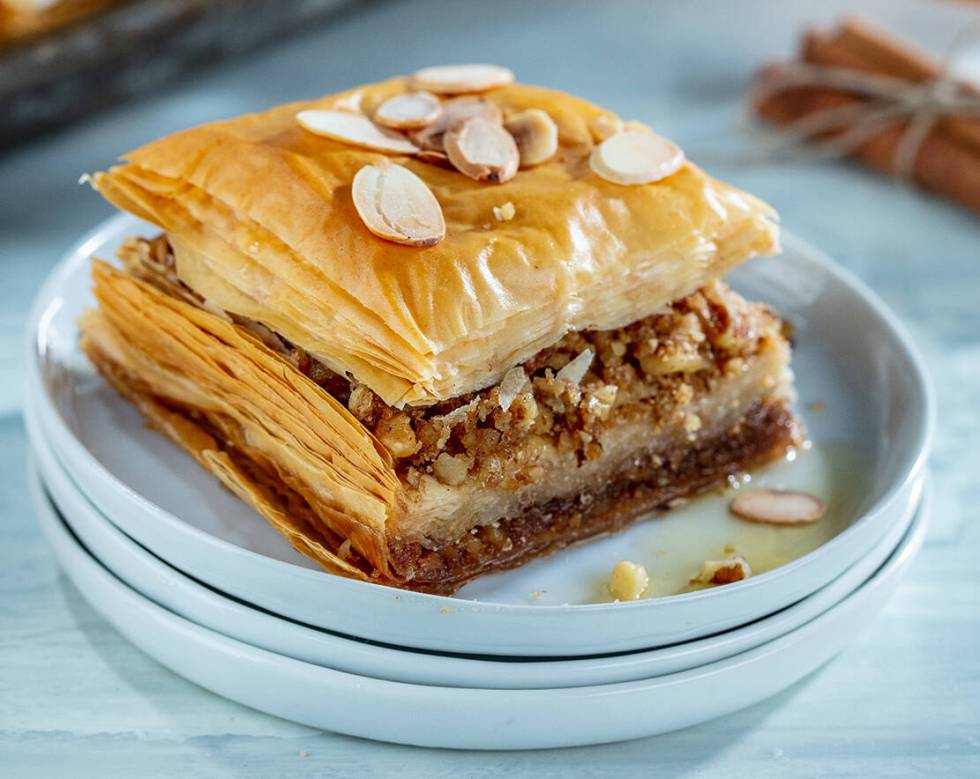 FOOD
National Baklava Day
The Great Greek Mediterranean Grill, which has seven locations across the valley, is celebrating National Baklava Day on Friday by offering a free serving of the sweet pastry with every purchase of at least $10. To find a location, visit thegreatgreekgrill.com.
Johnathan L. Wright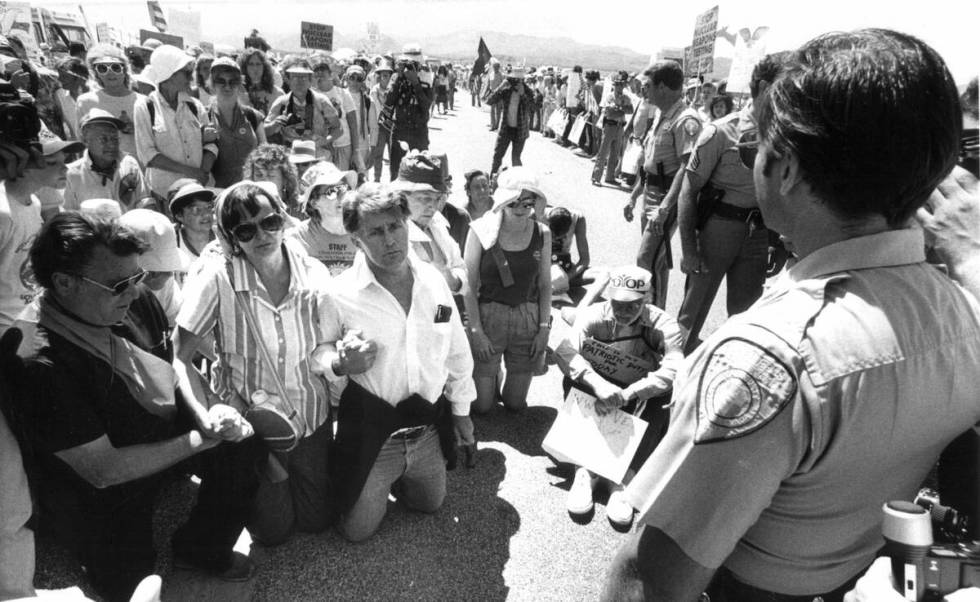 MOVIES
'Downwind'
Directors Mark Shapiro and Douglas Brian Miller explore the deadly legacy of decades of detonations at the Nevada Test Site in the documentary "Downwind." Martin Sheen, who's been arrested for protesting at the site, narrates the film that includes appearances by Michael Douglas, Lewis Black and Patrick Wayne, the son of John Wayne, whose cancer-related death has been linked to filming "The Conqueror" in and around St. George, Utah. The directors will take part in a panel discussion following a screening introduced by Rep. Dina Titus at 6 p.m. Monday at The Beverly Theater, 515 S. Sixth St. Admission is free; thebeverlytheater.com.
Christopher Lawrence
MUSIC
The Atom Age
Thumb your nose at the oncoming workweek and get loose on a Sunday night when Oakland, California, garage rockers The Atom Age kick out the raucous, '60s-inspired jams alongside similarly minded Vegas acts The Shakewells and Crom Fallon & The P200. See them at 8 p.m. Sunday at The Griffin, 511 Fremont St. Tickets are $10 in advance, $13 day of show; eventbrite.com.
Jason Bracelin