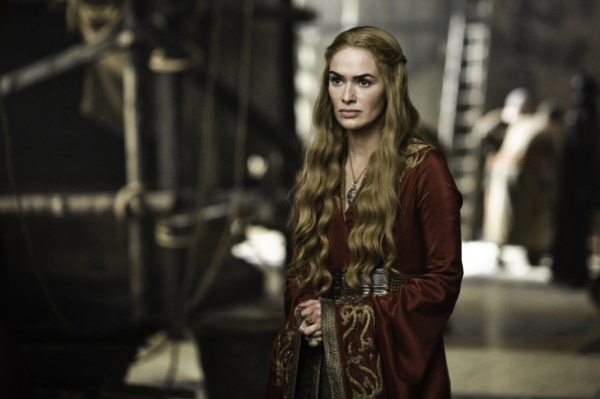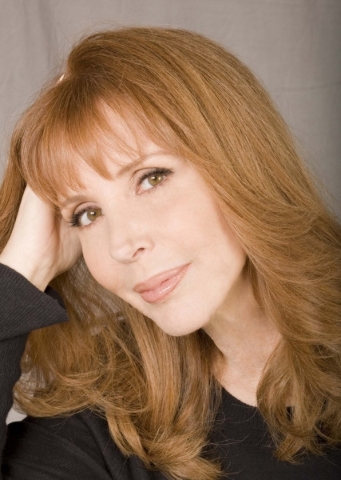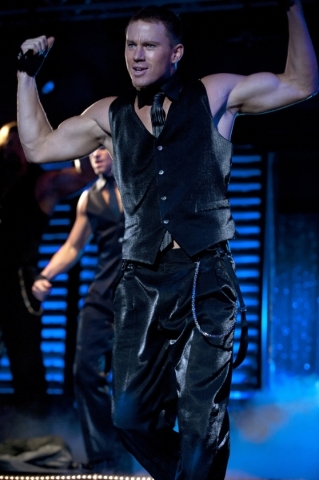 In the history of film, 30,000 actresses have posed nude and topless in movies and on TV, says Jim McBride, owner of MrSkin.com (which is like the Library of Congress for nude scenes).
That number is rising quickly thanks to (nope, not Obama) bottom-line capitalists tilling money farms on top of TV sex.
A decade ago, Mr. Skin logged 90 percent of new nude scenes from movies. Now, it's 70 percent TV.
"The explosion of 'Game of Thrones,' 'Boardwalk Empire,' 'Masters of Sex,' not to mention Hulu, Netflix with 'Orange is the New Black' — there are so many more places where actresses can get naked," McBride said.
"We're in the golden age of celebrity nudity."
On the one hand, nude Hollywood actresses and actors are often lighted beautifully, displayed as the ultimate, naturalistic art form.
On the other hand, the most buzzed nude scene of 2015 was "Game of Thrones'" Queen Cersei Lannister striding through a four-minute all-nude walk of shame past hundreds of extras throwing garbage at her and spitting in her face.
"That was such a difficult scene, Lena Headey (the actress) didn't do the scene," McBride informs us, as is noted on his site. "She had a body double, Rebecca Van Cleave, who did the scene. In post production CGI, they attached Lena Headey's head to the body."
Kelly Holland, managing director for Penthouse, puts TV sex into focus:
"Starz has programming — one series called 'Outlander' and another called 'Spartacus' — where it is really extreme sexualized violence. It makes me wince," Holland said.
"'Outlander' had a scene that was gay rape and torture. It was stuff we would never, ever contemplate doing at Penthouse," she said.
Penthouse has diversified beyond magazines. It was the first to launch high-def porn, then 3-D porn, which led to 4K porn and virtual reality porn.
Yet, Holland said TV shows are giving porn a run for the money.
"We didn't move into their world. They overlapped us and moved past us," she said.
All of these themes will be on people's minds this week at the Hard Rock Hotel, where porn conventions get turn-down service. The AVN Adult Entertainment Expo runs Wednesday through Saturday. The Internext adult digital conference started Sunday and stretches through Tuesday. And the AVN Awards are Saturday.
Holland will speak on a Wednesday AVN panel named "Election 2016: Which Candidate is the Best Bet for the Adult Industry?"
McBride was tapped to give a keynote speech titled "The Declaration of Skindependence: The Mr. Skin Story" on Monday.
Holland said it wasn't politics that opened Pandora's Box with porn and TV.
"Culture just overtook us," she said.
In other words, the Internet and phones give people what they want instantly, and what they want is sexual satisfaction, as evidenced by roughly half of Internet bandwidth dedicated to porn.
A great deal of resulting sex work (and naked TV) is a business response to a human condition: Loneliness.
"Not everybody is married. And not everybody can get a date," Holland said.
To alleviate loneliness and satisfy people's needs, Penthouse diversified into Cams.com. Thousands of camgirl sites are rolling in cash.
"If you're looking for where the economic heart of the industry sits right now, it's the cam experience," she said.
What men mostly do with camgirls is talk, thus the thrust is not only lascivious but a girlfriend experience, a story familiar to many strippers and prostitutes.
"At 3 o'clock in the morning, when you wake up, you can log on and talk to a girl in Romania to give you the impression that she's your best friend" with benefits, Holland said.
But niches make riches, so porn money is in both "increasing specificity and increasing personalization," Holland said.
"It can be the most outrageous sex. It can be the guy dressing up in the bear outfit, the plushy guy who has the foot fetish of the girl wearing pink ribbons in pigtails," Kelly said.
And it's in branding, the way that "Apple doesn't even sell products, they sell promise," she said:
"It's important to have a very clear message, a very high respect and regard for your brand's promise you've made to your fans, your subscribers, your customers. In a world with a cacophony white-noise amount (of) people grabbing for your dollars out there, brand is what has to cut through the noise."
McBride said a big secret to his earning "millions and millions" has been branding himself as the public face of Mr. Skin for 16 years, talking freely to Howard Stern and other interviewers, while working passionately at the office on positively celebrating all female nudity as glorious without a single negative comment (movie companies love the PR so much, they send him screeners).
But to diversify revenue streams, he's also running safe-for-work sites featuring sexy, not naked, imagery. And three years ago, he launched MrMan.com with screenshots of Channing Tatum, Daniel Craig and naked, naked men.
"Male nudity is becoming more prevelant," too, he said. "Our advertising revenue is going to be fantastic for 2016 and beyond."
Doug Elfman can be reached at delfman@reviewjournal.com. He blogs at reviewjournal.com/elfman. On Twitter: @VegasAnonymous