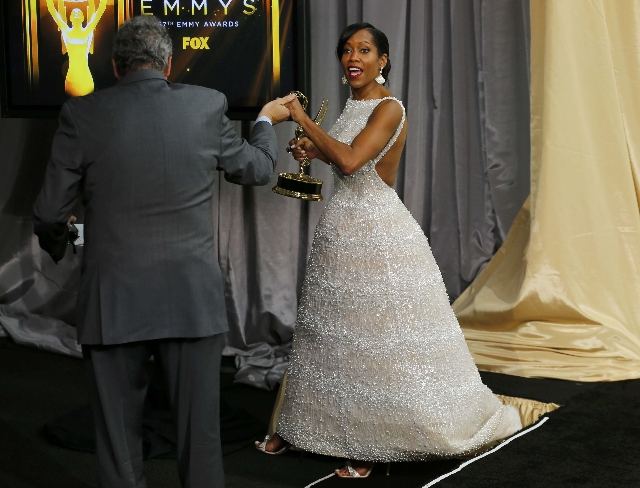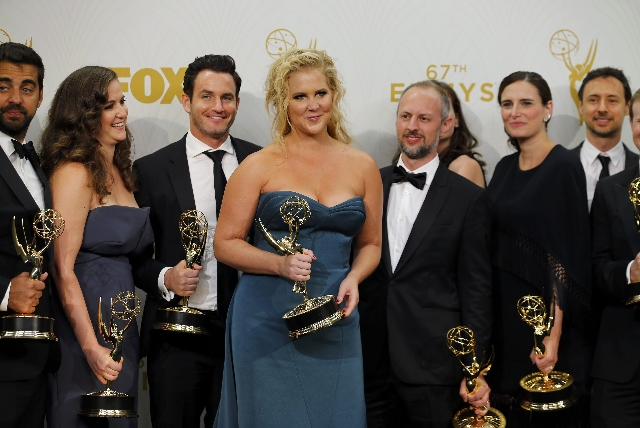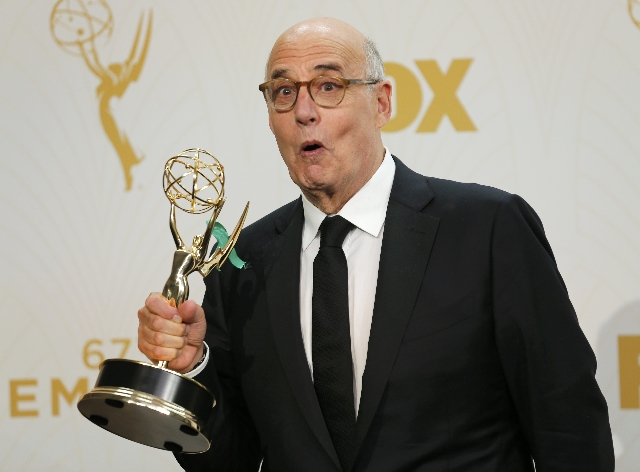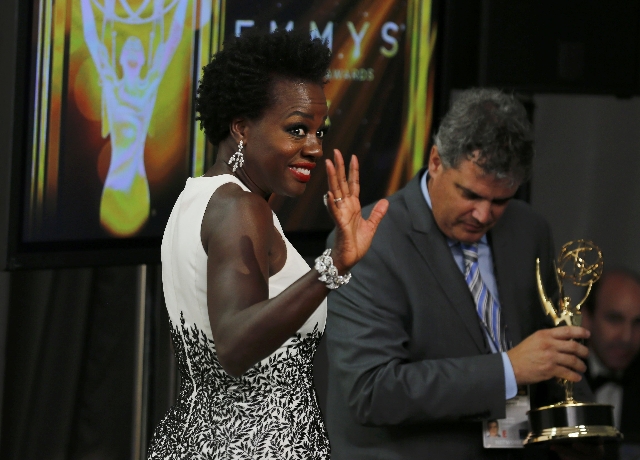 Major wins at the Emmy Awards are rarely surprising, including Sunday's 67th annual show, with "Veep" and "Game of Thrones" taking the highest honors.
The biggest award shows are, year in and year out, criticized for their lack of diversity. However, each year, firsts are had and traditions are broken. Surprises are had, and long-shot winners finally have their day.
These are some of the most important wins from Sunday's Emmys:
Viola Davis for Outstanding Lead Actress in a Drama Series for "How to Get Away with Murder"
Davis made history Sunday night by becoming the first black actress to win an Emmy for the lead actress in a drama category. She won the award for her role as Annalise Keating in the ABC series.
"In my dreams and visions, I seemed to see a line, and on the other side of that line were green fields, and lovely flowers, and beautiful white ladies, who stretched out their arms to me over the line, but I couldn't reach them no-how," Davis said in her acceptance speech. "Let me tell you something: the only thing that separates women of color from anyone else is opportunity. You cannot win an Emmy for roles that are simply not there."
Jeffrey Tambor for Outstanding Lead Actor in a Comedy for "Transparent"
"Transparent," which was just tapped for a second season on Amazon, continues to represents a shift in the power of streaming-based television. The show landed Tambor the best actor at the 72nd Golden Globes and the award for best television series (musical or comedy). The critically acclaimed series revolves around Tambor's Mort and his family after they discover he is transgender.
Jon Hamm for Outstanding Lead Actor in a Drama Series for "Mad Men"
Although Hamm isn't short on Emmys — 16 in total — he had been nominated for Mad Men every year since 2008. The win comes after the final season finished up in May of this year. Hamm's performance in Mad Men was critically acclaimed, earning him leading actor awards almost every year. His performance was almost always pitted against Bryan Cranston's for "Breaking Bad," another AMC series, with Cranston winning nearly every year.
Regina King for Outstanding Supporting Actress in a Miniseries or Movie for "American Crime"
King, who was up against Kathy Bates, Sarah Paulson, Mo'Nique and Angela Bassett, won her first nomination Sunday night, followed by an intense reaction from the crowd and fellow nominees. In the ABC anthology series, King plays Aliyah Shadeed, sister to main character Carter, and a convert to Islam. The series follows a racially-based murder and deals with the politics of gender, race and class along the way.
"Inside Amy Schumer" for Outstanding Variety Sketch Series
Outside of a Peabody, this is Schumer's first major award for the Comedy Central series. She told the audience Sunday night, "This show fights for what we believe in." On the outside, the comedy might not seem like much else, but it has been acclaimed for confronting uncomfortable issues within gender, race and class that other comedies refuse to touch.
Contact Kristen DeSilva at kdesilva@reviewjournal.com. Find her on Twitter: @kristendesilva