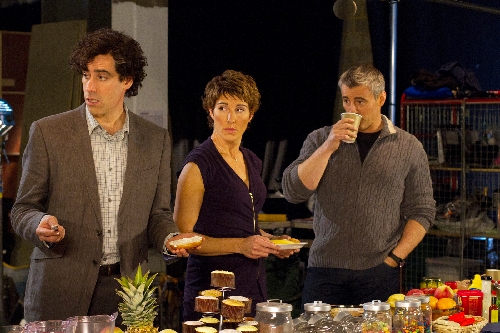 On the actors-playing-horrible-versions-of-themselves spectrum, Matt LeBlanc falls somewhere between Larry David and James Van Der Beek.
"Episodes" (10:30 p.m. Sundays, Showtime) ostensibly follows a married writing team whose beloved British comedy about an elite boarding school has been Americanized into a hockey sitcom called "Pucks!"
But the former "Friends" star has hijacked both.
He beds the co-creator, the network president's blind wife and the former Make-A-Wish kid who beat cancer and a path to his door.
On the other hand, this Golden Globe-winning version of LeBlanc is famously well-endowed, so the character assassination stuff is kind of a wash.
– CHRISTOPHER LAWRENCE