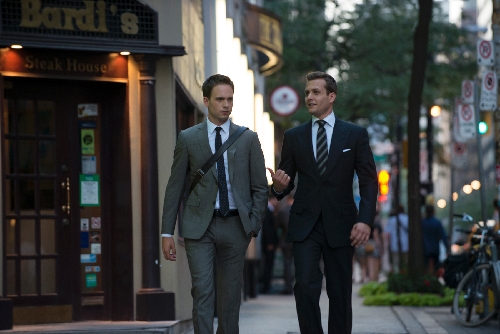 Fake lawyer. Real chemistry.
Those two elements have helped USA's "Suits" (the summer finale airs at 10 p.m. today) overtake "White Collar" and the aging "Burn Notice" as the cable channel's signature drama.
TV just isn't used to the sort of camaraderie shared by Mike Ross (Patrick J. Adams), a college dropout with a photographic memory and a Harvard law degree from Kinko's, and his mentor, Harvey Specter (Gabriel Macht), who sounds more like a Batman villain than Manhattan's most feared attorney.
Banter. Witty putdowns. It's practically becoming "Moonlighting."
With virtually zero chance they'll ruin things by sleeping together.
– CHRISTOPHER LAWRENCE