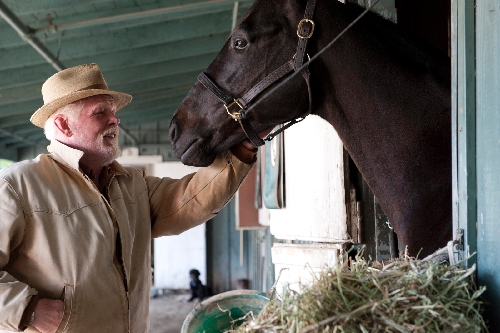 It's like a giant middle finger to the rest of television.
"Luck" (9 p.m. Sunday, HBO), the channel's latest high-profile, nobody-else-could-do-this drama, brings together Dustin Hoffman, Nick Nolte, "Deadwood" creator David Milch and director Michael Mann.
But watching the gorgeously shot horse-racing series is no passive experience.
It's dense and messy, wandering around Santa Anita, dropping in on jockeys and trainers, gamblers and millionaires.
Then there's the obstacle of Nolte's voice, the sort of mangled, barbed-wire mumblecroak usually only summoned through a Ouija board.
It may be an exercise in patience, but "Luck" pays off, beautifully, in the homestretch.
— CHRISTOPHER LAWRENCE