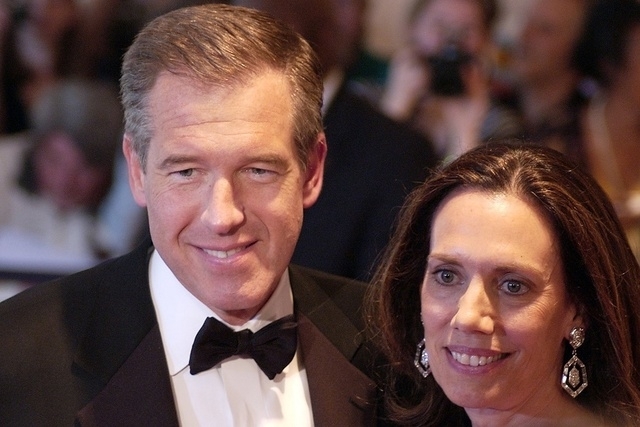 LOS ANGELES — Brian Williams said he will take a break "for the next several days" from "NBC Nightly News," the network's flagship evening newscast, in the wake of his disclosure this week that he had made false claims about a 2003 newsgathering expedition in Iraq.
Lester Holt, who has anchored the weekend editions of both "Nightly News" and morning-show "Today," will step in as a substitute, Williams said in a memo to NBC News staff released by the NBCUniversal-owned unit Saturday afternoon.
The decision appears to have been made in recent hours. In the last few minutes of his Friday-night newscast, Williams told viewers that he expected to see them again on Monday's edition.
"In the midst of a career spent covering and consuming news, it has become painfully apparent to me that I am presently too much a part of the news, due to my actions," the newscaster said in the memo.
"As Managing Editor of NBC Nightly News, I have decided to take myself off of my daily broadcast for the next several days, and Lester Holt has kindly agreed to sit in for me to allow us to adequately deal with this issue.
Upon my return, I will continue my career-long effort to be worthy of the trust of those who place their trust in us."