Channel 8 returns to Cox after dispute resolved
February 4, 2016 - 6:33 pm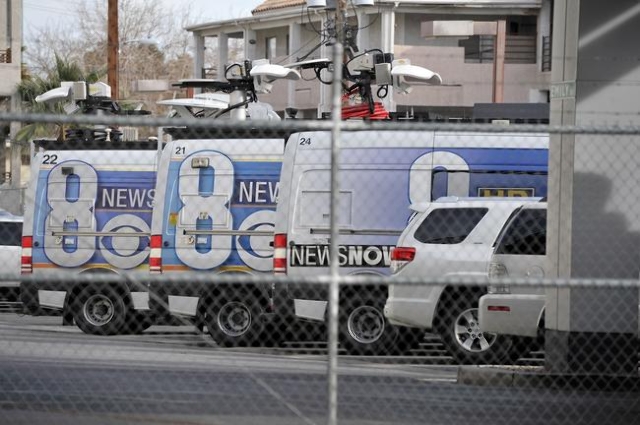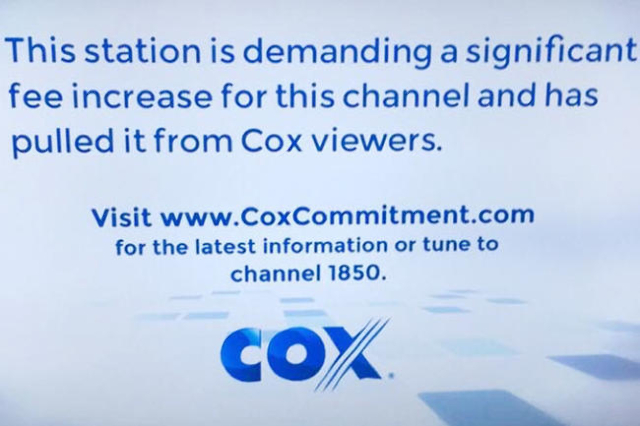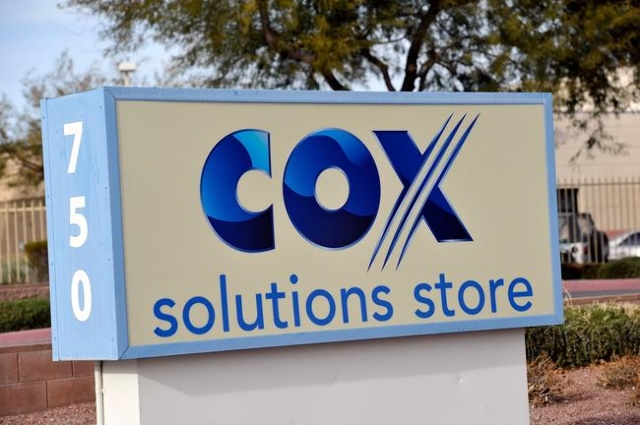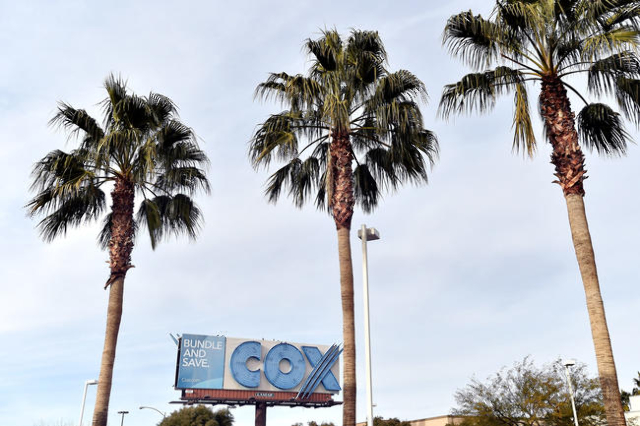 Local cable viewers can get back to picking out party snacks and beer ahead of Super Bowl 50, set to air Sunday on CBS.
CBS affiliate Channel 8 returned to Cox Communications' cable service Thursday at 1:20 p.m., after the two sides worked out a distribution agreement to replace a five-year contract that expired in December. The deal followed a five-day Channel 8 blackout and a bitter, high-profile public-relations war between the companies.
Also back on were sister stations ME TV (Cox Channel 129) and MOVIES! (Cox Channel 128).
Whatever the terms of the deal and how the negotiations went down, locals just seemed happy Thursday that the impasse had ended, and they no longer needed to scramble for alternatives to watch the Super Bowl or other CBS programming.
Tweeted Las Vegan Csilla Kittlinger to a Review-Journal reporter: "Great news! I had the DirecTV order in my hand… Glad I don't have to deal with it."
Both the TV station and cable provider also expressed relief that the ordeal was over.
Nearly half of local TV households watch their sets through cable. Channel 8's outage threatened viewership of not just Sunday's Super Bowl — TV's highest-rated annual sports event — but also popular CBS shows including "Madam Secretary," "The Good Wife" and the "NCIS" franchise.
"We appreciate our customers' patience and support as we sought to reach an agreement on behalf of our customers," said Mike Bolognini, vice president and market leader for Cox Las Vegas. "We're excited about this announcement and pleased about the resumption of KLAS TV-8 and their other programming on our channel lineup and equally excited that tourists and residents can look forward to the big game on Sunday as expected."
Channel 8's parent company, Texas-based Nexstar, released a statement saying it was happy to get back to business. The outage involved 12 other network affiliates and stations Nexstar owns in eight other markets.
"Nexstar's top priority is providing exceptional programming and service to local viewers, hometown businesses and public organizations in the local communities it serves across the United States," the statement read. "Nexstar is delighted that Cox subscribers in its markets will have restored access to leading network content from ABC, CBS, Fox, NBC, CW and MyNetworkTV as well as local news and other programming produced specifically for local communities."
At the dispute's core was the monthly fee per household Cox pays Nexstar to carry Channel 8's programming.
Channel 8 executives said they sought economic terms that were about double the rates negotiated five years ago. That deal expired Dec. 31, though the parties agreed to keep talking until Jan. 22. With no deal, Channel 8's signal went dark at 12:01 a.m. on Jan. 23. Cox replaced it with a still shot accusing Channel 8 of "demanding a significant fee increase."
But the rate request wasn't unreasonable, Channel 8 officials said.
Station Vice President and General Manager Lisa Howfield said on Jan. 22 that local network affiliates across the country are woefully underpaid for programming. The industry has averaged less than $1 per household per month in past cable negotiations. That compares to $8 per household for ESPN, which has fewer local viewers.
Local broadcast affiliates generate about 35 percent of household cable viewing, yet average just 12 percent of total distribution payments, Howfield said.
Neither side would disclose terms of the new deal — either its length or the monthly household fee.
But reaching that deal took a bitter and public battle.
Channel 8 executives advised viewers to ditch cable for satellite service. Cox ran a barrage of TV ads that featured Howfield's email address.
Contact Jennifer Robison at jrobison@reviewjournal.com. Find @_JRobison on Twitter.