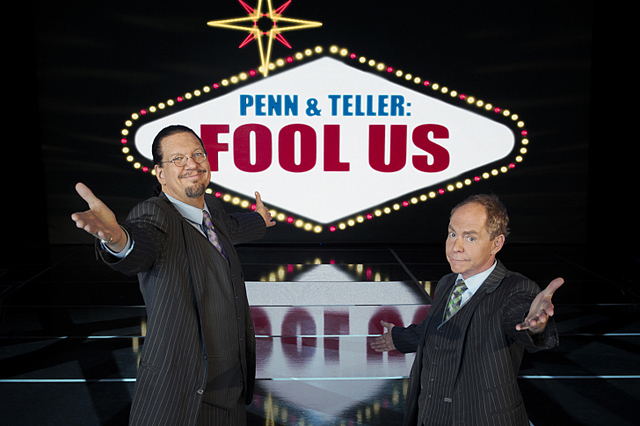 Penn & Teller start filming the third season of their magic competition series, "Fool Us," this week, and you can help them make an audience appear.
Tapings are scheduled Thursday through Saturday, and April 12-15, in the Penn & Teller Theater at the Rio.
In each episode, a variety of magicians are invited to perform their best illusion to see if Penn & Teller can figure out how they did it. If past seasons are any guide, the duo will perform as well.
Hosted by Alyson Hannigan ("Buffy the Vampire Slayer," "How I Met Your Mother"), "Penn & Teller: Fool Us" will air this summer on The CW.
Contact Christopher Lawrence at clawrence@reviewjournal.com. Find him on Twitter: @Life_OnTheCouch