Jacobs leaving Channel 3 as entertainment reporter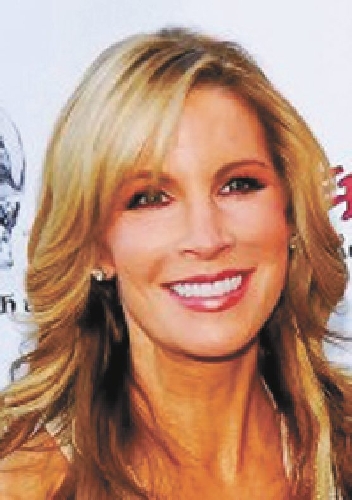 Amid a personal, professional and legal soap opera that has consumed her in recent weeks, Alicia Jacobs, 44, will leave her post as entertainment reporter at KSNV-TV, Channel 3, as confirmed by a highly placed source inside the station Thursday.
Jacobs, the source said, is scheduled to meet with station executives this morning, but her departure is expected.
There is no confirmation on whether Jacobs will be let go by the station, or if she will resign. Jacobs did not return phone and email messages seeking comment Thursday.
Station owner Jim Rogers and Ralph Toddre, chief operating officer of KSNV's parent company, Intermountain West Communications, declined to comment. Lisa Howfield, KSNV's vice president and general manager, did not respond to phone and email messages seeking comment.
Without any real competition as a TV entertainment reporter, Jacobs had become a marquee name for Channel 3 and has filed her celebrity reports under the segment title "Stage 3" weekdays at 4 and 11 p.m., as well as on "News-3 Today" and "Wake-up with the Wagners."
Jacobs recently has been embroiled in a scandal involving her ex-boyfriend, rocker musician Vince Neil. As reported Tuesday in the Review-Journal, Clark County prosecutors have charged Neil with battery-domestic violence and disorderly conduct, both misdemeanors, after he allegedly poked Jacobs at the Las Vegas Hilton last month at a show starring comedian Hal Sparks.
Jacobs was with several friends who were witnesses to Neil's obscenity-filled outburst at Jacobs, who suffered a bruise, a photo of which was posted on gossip website TMZ.com.
Neil has denied touching Jacobs, who last month, while still dating Neil, interviewed him on Channel 3 upon his release from jail to home confinement on a DUI conviction last June. She ended their seven-month relationship in March and issued a statement giving the reason as "the decisions Vince continues to make."
Neil, who is scheduled to appear May 2 at Las Vegas Justice Court to answer the latest charges, was also convicted of vehicular manslaughter stemming from a 1984 incident in which he was driving drunk and struck an oncoming car, killing his passenger, Hanoi Rocks drummer Nicholas "Razzle" Dingley. Two occupants of the other car were left with brain damage.
Born in Boise, Idaho, to an unwed teenage mother, Jacobs was adopted and taken to Las Vegas at 6 days old, and refers to herself as a native Las Vegan. She was a cheerleader at Valley High School, from which she graduated in 1984. Her public persona took shape when she won the Miss Nevada title while a communications major at the University of Nevada, Las Vegas. Still a student in 1988, she married Las Vegas internist Dr. Loring Jacobs. In 1991, the couple became co-directors of the Miss Nevada USA and Miss Nevada Teen USA pageant. The following year she won the title of Mrs. United States.
Segueing into celebrity journalism, Jacobs worked at KTNV-TV, Channel 13 before moving to Channel 3 in 2003, and has appeared as a source on Las Vegas celebrity culture on many national programs, including "Larry King Live," "Extra" and "Access Hollywood." Jacobs took on a higher profile than just a reporter in 2009.
In a three-month period beginning in February of that year, Jacobs caused a public stir when she toted her puppy to the opening of the late Danny Gans' show at Encore. She and Holly Madison exchanged catty comments when Madison ridiculed her taste in fashion. Then Jacobs wound up in the middle of a national uproar when as a judge in the Miss USA contest, and despite her reporter status, she criticized Miss California Carrie Prejean, who said she was against gay marriage when asked by fellow judge Perez Hilton.
And after the sudden death of Gans, Jacobs popped up in news coverage of the investigation into his death and suspicion of drug use, even though she and the entertainer were known to be close friends, which is against the norm of journalistic objectivity. (Gans' death was later ruled as an adverse drug reaction, not drug abuse.)
Jacobs complained to this newspaper recently, contesting the listing of her age as 44 in recent stories, insisting she is 39. However, records from the Clark County School District, the Nevada Department of Motor Vehicles and the Neil police report all list her birth date as April 19, 1966.
She will turn 45 on April 19.
Review-Journal reporter Lawrence Mower contributed to this report. Contact reporter Steve Bornfeld at sbornfeld@reviewjournal.com or 702-383-0256.