James Holzhauer in his closest 'Jeopardy!' game yet
Updated April 29, 2019 - 5:19 pm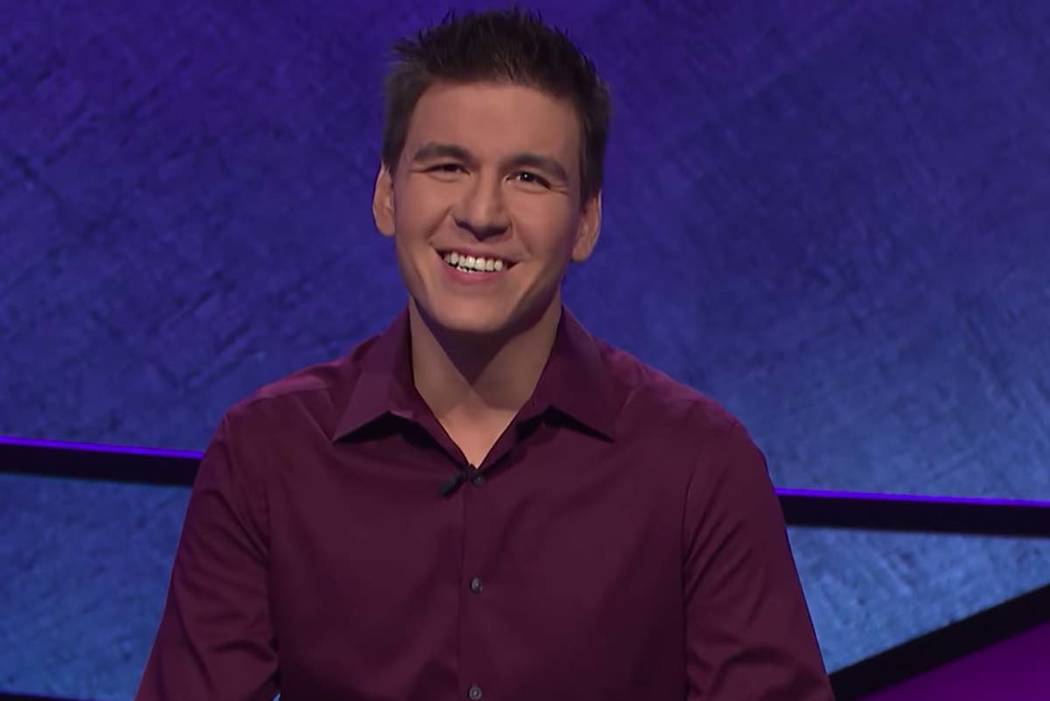 Monday marked the end of an era on "Jeopardy!" But it didn't mark the end of the James Holzhauer era on the popular game show.
The Las Vegas-based professional sports bettor won his 18th consecutive game — barely — over Adam Levin, a sports information director from Ashland, Massachusetts.
Holzhauer finished with $54,017 to edge Levin ($53,999) by $18 in his closest game yet. Holzhauer had $33,517 before winning $20,500 on Final Jeopardy to hold off Levin, who had $27,000 before winning $26,999 on Final Jeopardy.
Levin's $53,999 is the highest-ever regular-play non-winning score in the history of the show, according to thejeopardyfan.com.
Holzhauer didn't include a signature shout-out to family or friends on Final Jeopardy, such as the "Happy Birthday Booger" he wrote as a message to his 4-year-old daughter on one episode. That's no longer allowed.
"Tragic news!" Holzhauer wrote on his Facebook page. "The end of a Jeopardy era is upon us on Monday … as the show's producers have informed me that they're no longer allowing personal messages in Final Jeopardy. No more shout outs!"
Holzhauer still gave a shout-out to Las Vegas. He said "Vegas Strong" as he bet $10,117 on a Daily Double. The amount was a reference to the mass shooting that took place in Las Vegas on 10-1-17.
Holzhauer, 34, increased his 18-day total to $1,329,604. He's 17 of 18 in Final Jeopardy, 38 of 42 on Daily Doubles (for net earnings of $377,599) and has 636 correct replies in 659 attempts, according to thejeopardyfan.com.
Ken Jennings of Edmonds, Washington, is the all-time regular play earnings leader with $2,520,700, winning 74 straight games in 2004. Holzhauer is second.
The "Jeopardy!" fan website's prediction model gives Holzhauer a 58.814% chance of breaking Jennings' record.
Contact reporter Todd Dewey at tdewey@reviewjournal.com. Follow @tdewey33 on Twitter.