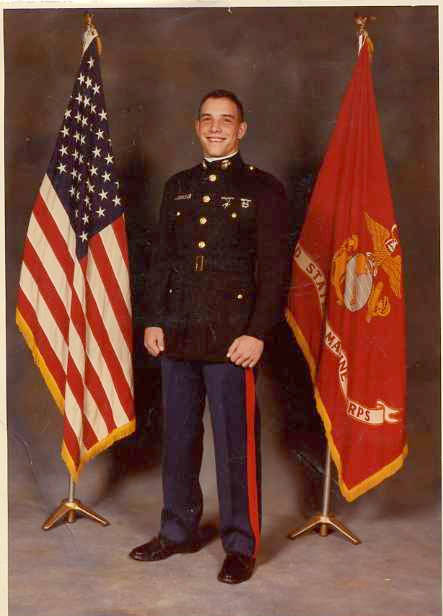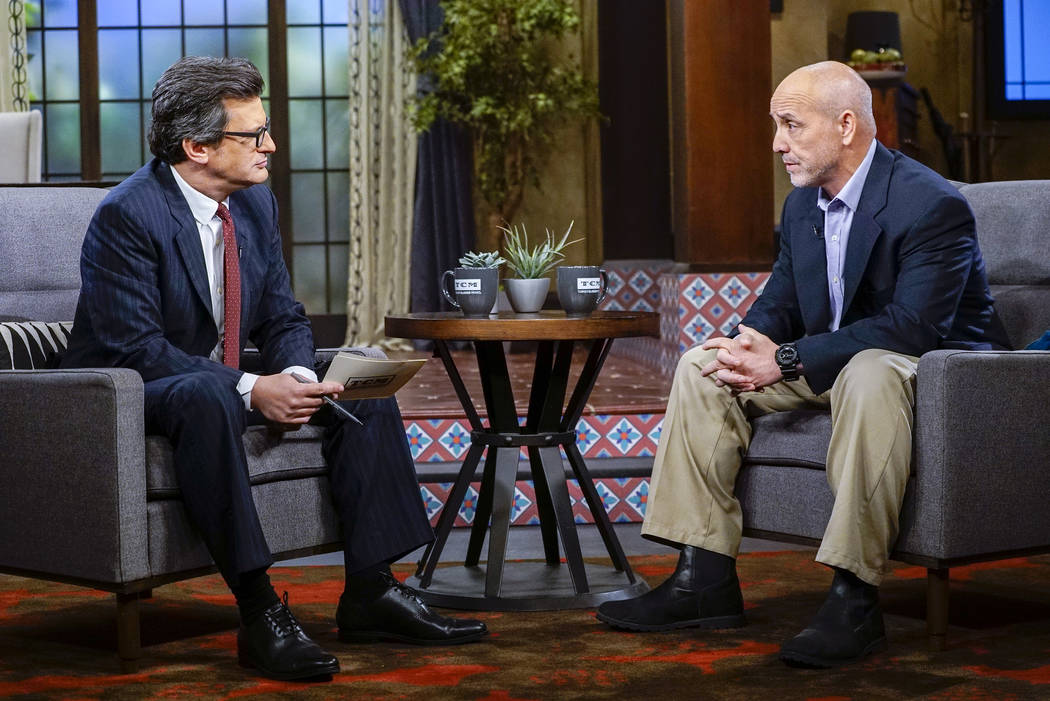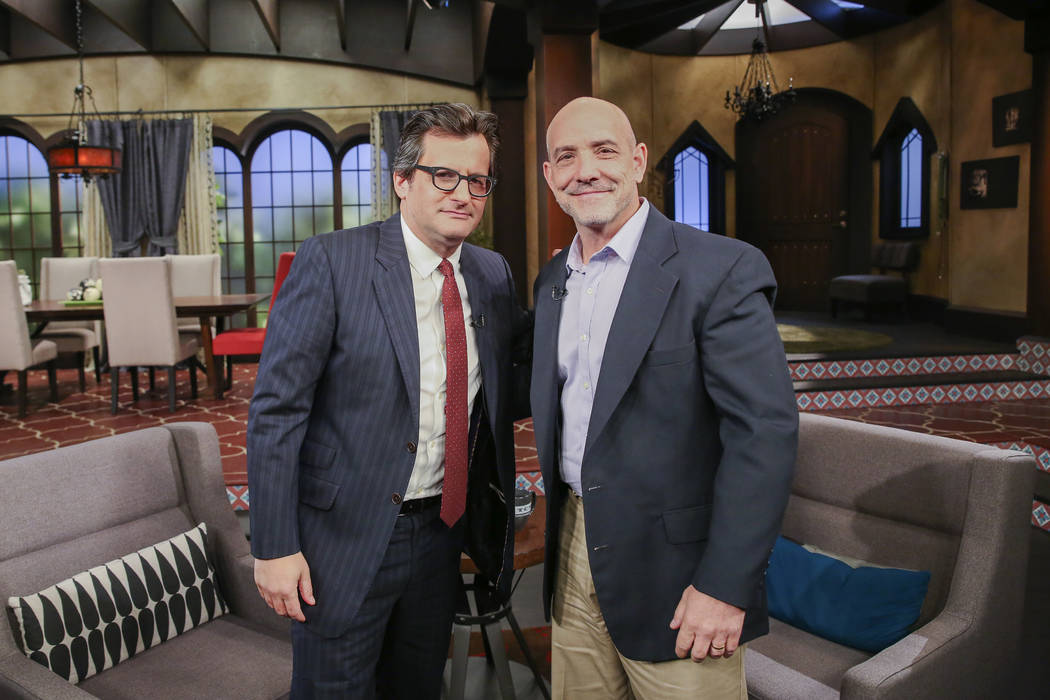 One of Yonel Dorelis' favorite movies is "Bullitt," the 1968 cop classic starring Steve McQueen, with the best car chase ever put to film. But, while he'd never agree to it, Dorelis' own story would make a pretty good movie, too.
It could begin with Dorelis' cinemagoing, dreams-of-flying youth in New York City, then move on to service in four branches of the U.S. military, his medal-winning service as a helicopter rescue pilot during multiple tours in Afghanistan and Iraq, and his post-military career as a helicopter EMS pilot and aspiring actor.
On Sunday, Dorelis will add a new credit to his resume: Turner Classic Movies co-host. In celebration of Veterans Day, the cable channel will feature movies selected by military veterans. Dorelis and TCM prime time host Ben Mankiewicz will present Dorelis' pick, "Bullitt," at 2:45 p.m. Sunday.
The only problem with that Dorelis' biopic: He'd hate it because, as with the best leading men, Dorelis shrugs off praise and credits timing for his multiple-services military career, and family and the people with whom he served for his accomplishments.
Despite his modesty, Department of Defense records indicate that out of more than 2 million U.S. troops deployed overseas from 2004 to 2014, only slightly more than 40,000 served in more than one military branch, according to a 2014 Stars and Stripes story.
"A movie freak"
"I've always been a movie buff. I'm a guy who loves the actual experience of going to the movies," Dorelis says, though now he sneaks in Twizzlers or Milk Duds as substitutes for the candy and popcorn of his youth.
"I'm getting cheap in my old age," he says with a laugh.
Flying and the U.S. Marine Corps were other childhood fascinations. He attended the Marine officer training program in college and, after graduation, went on active duty with hopes of becoming an aviator. The Corps was backlogged with pilot candidates, however, so he joined the Navy through an inter-service transfer.
Dorelis earned his wings as a Naval aviator and served as a helicopter pilot for about five years. When the Navy downsized, he left the service.
"I wanted to try other things," Dorelis explains. "But I missed flying."
A return to the skies
Dorelis moved back to New York City where he worked as a management trainee and Broadway theater box-office agent.
He also joined the New York Army National Guard and flew helicopters for the Army for more than four years.
In 1996, he joined the Air National Guard, and returned to active duty twoyears later. He flew helicopters for the Air Force for 14 years, and moved to Las Vegas about 20 years ago to join Nellis Air Force Base's 66th Rescue Squadron, which performs combat and peacetime rescues.
In 2002, Dorelis was awarded the Distinguished Flying Cross for saving three airmen's lives and preventing even more casualties during a battle in Afghanistan.
He served 22 years on active duty and 28 years total in the military, and retired from the Air Force in 2010.
New careers
Dorelis learned about TCM's Veterans Day tribute through a veterans' web site. Each participating veteran, chose a movie from the '70s or earlier. "I picked 'Bullitt' with Steve McQueen, which is one of my favorites."
"I'm 56 now and he is still, to me, the epitome of cool. I've always loved that movie, and the movie has one of the greatest car chases. It set the gold standard for car chases."
Dorelis now is pursuing an acting career. His big-screen debut was as — naturally — a helicopter pilot in "Iron Man."
"I'm here in Las Vegas, so that makes it a little bit tougher," says Dorelis, who also commutes regularly to Hannibal, Missouri, to work as an EMS medical helicopter pilot.
"It's interesting work, and I still like to fly," he says. "Life is short, and if you can do what you like in life, you're fortunate, and I've tried to do that."
Credits where credit is due
He credits his wife, Karen, and his family — two adult daughters and, now, two grandchildren — for giving him the chance to pursue his dreams.
"Obviously, I've been blessed to be able to do the things I've wanted and achieve some of the dreams I've had," he says. "Without the support of my family, I wouldn't have been able to do any of the things I've loved, and I'm very thankful."
But, seriously, don't expect to see that Yonel Dorelis biopic anytime soon.
"I categorize my life as interesting and highly undistinguished," he says.
"The best part of being in the military, for me, is being around the people I got to be around," Dorelis says. "I know it sounds like a cliche, but for me it's truly been a privilege."
Favorite films
While Yonel Dorelis chose "Bullitt" for his Turner Classic Movies gig, he'd count among his all-time favorite movies ever "The Godfather" and "Raging Bull."
"The Godfather" is "a classic," he says. "As a New Yorker, there's such good dialogue in it and it's a great story. Just a great movie."
Then, he says, "Raging Bull" — a biopic of boxer Jake LaMotta — "is, to me, one of (Robert) De Niro's greatest performances. Just all of the characters in that movie, and the dialogue. I still use lines from that movie today with my friends and I still use lines in that movie ion real life."
"I've probably seen that and 'The Godfather' over 100 times each, and I never get tired of watching them."
Contact John Przybys at jprzybys@reviewjournal.com or 702-383-0280. Follow @JJPrzybys on Twitter.