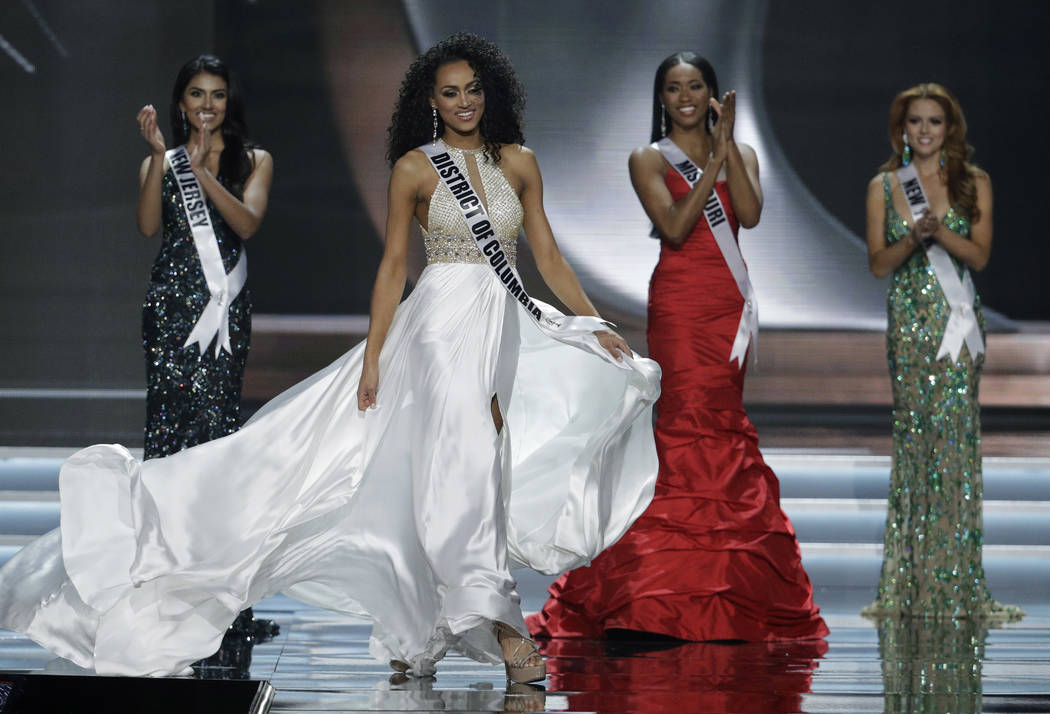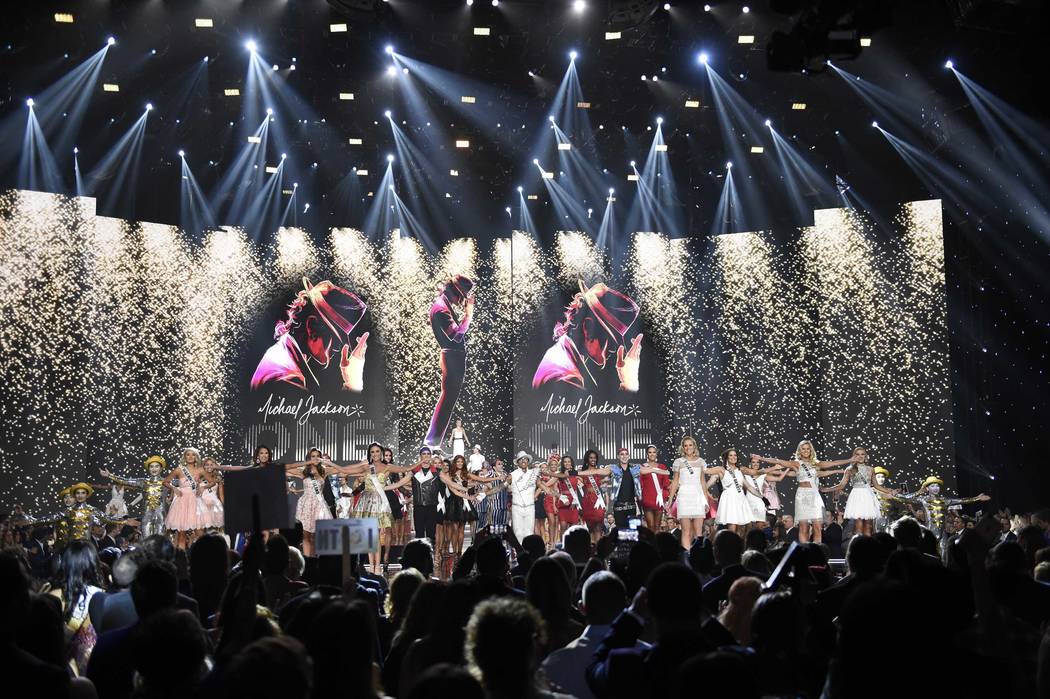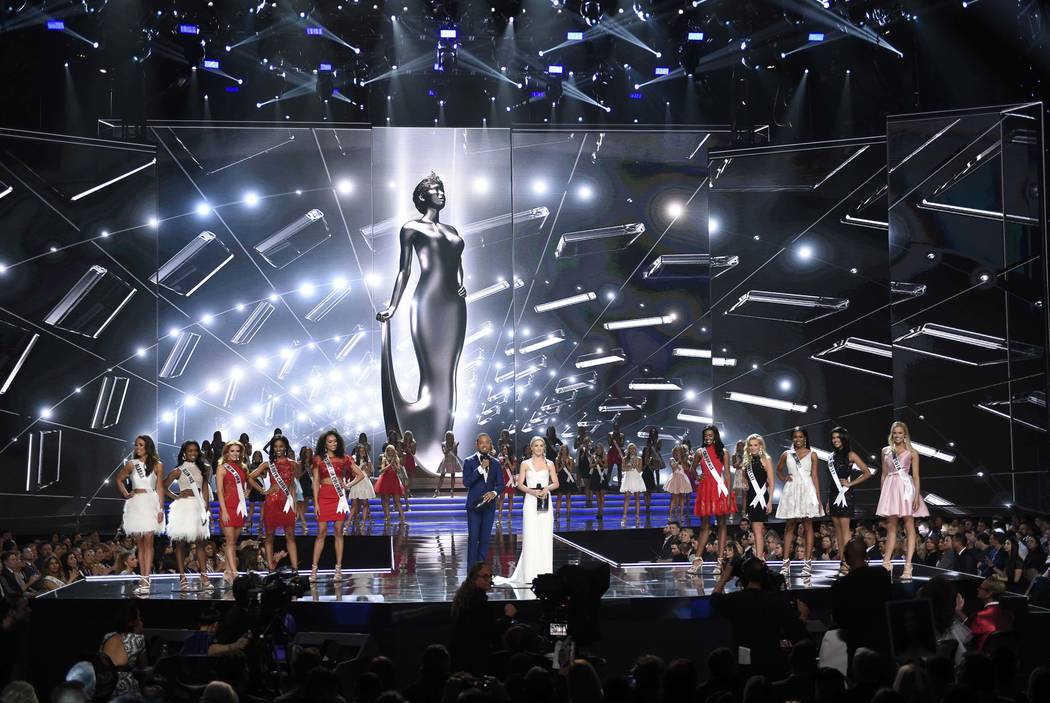 The new Miss USA is a nuclear scientist who was born in Italy.
Miss District of Columbia Kara McCullough, daughter of a U.S. Navy chief petty officer and a physical scientist for the United States Nuclear Regulatory Commission, topped the field of 51 contestants Sunday night at Mandalay Bay Events Center. The pageant was broadcast across the country on Fox.
First runner-up was Miss New Jersey Chhavi Verg, and the second runner-up was Miss Minnesota Meredith Gould. Rounding out the five finalists were Miss South Carolina Megan Gordon and Miss Illinois Whitney Wandland.
Relive the moment when dreams became reality. #MissUSA pic.twitter.com/O0vU1FRYAB

— Miss USA (@MissUSA) May 15, 2017
In a video accompanying her introduction to the audience, McCullough spoke of her dedication to her career and education.
"As a scientist, I like to get hearts going, and it is my goal to inspire women and children to become more involved in the science and mathematics fields," she said.
During the show's interview segment, McCullough was asked if she thinks affordable health care is a privilege or a right and why. In her answer, she fused affordable health care with career advancement.
"I definitely want to say it's a privilege," said McCullough, who earned a bachelor's degree in chemistry from South Carolina State University. "As a government employee, I am granted health care. I see firsthand that to have health care, you need to have jobs. We need to cultivate an environment where we provide both jobs and health care to our citizens."
In the "Final Word" section, in which the same query was posed to each of the final five contestants, McCullough answered the question, "What do you consider feminism to be, and do you consider yourself a feminist?"
"I'd like to transpose the word 'feminism' with 'equalism,'" she said. "I don't consider myself this die-hard, I-don't-care-about-men person. … But I have witnessed the impact women have in leadership, the medical sciences and in the office environment, and I want to promote that kind of leadership to women worldwide."
McCullough is the second Miss D.C. to claim the Miss USA title, joining her immediate predecessor 2016 Miss USA Deshauna Barber.
The show was co-hosted by Terrance J (Terrence Jenkins), host of the since-canceled "106 & Park" countdown show on BET and E! News; and Julianne Hough, the Las Vegas Academy graduate and former pro dancer on "Dancing With the Stars" who has ascended to the judges' panel on that show.
Terrence J uncorked a couple off-the-cuff comments, saying to McCullough during the interview segment, "If my science teachers looked like you, I would have paid better attention in class!" And noting her plum-colored gown, he cracked, "I know I am supposed to stay with what is on this teleprompter, but you are killing it in this dress!"
The show marked the second telecast since then-pageant part-owner and current President Donald Trump caused an international dust-up with anti-immigrant comments that offended many Hispanics. Those comments were made as Trump announced his eventually successful bid for the presidency, but NBCUniversal and Univison split with Trump and refused to air the competition. Trump and the networks later settled a lawsuit initiated by Trump, who sold the pageant to the entertainment management company WME/IMG.
Las Vegas' predominant production company, Cirque du Soleil, was represented early, with a show-opening production number of Michael Jackson's "Black or White" from the cast of Mandalay Bay's "MJ One." Axis theater headliner Pitbull also performed a mid-show medley, joined by Jamaican reggae star Stephen Marley.
Miss Nevada Lauren York, a 23-year-old native of San Diego, did not make the top 10.
That list of top-10 finalists were Gould, Vegg, Miss Missouri Bayleigh Dayton; Miss Tennessee Allee-Sutton Hethcoat, Miss California India Williams, McCullough, Gordon, Miss New York Hannah Lopa, Wandland and Miss Alaska Alyssa London.
In vacating her post as Miss USA, Barber told the audience she wants to work full time as an inspirational speaker. Barber also recounted how she lost her mother to lung cancer three months after she won the title, and during her walk, she wore her hair in a big Afro, same as her mom's.
Barber had told McCullough "just to have fun" in her run to win back-to-back titles for D.C.
"I wasn't concerned about the probability of repeating," McCullough said after the show. As a math wiz, she knew her odds were the same.
John Katsilometes' column runs daily in the A section. Contact him at jkatsilometes@reviewjournal.com. Follow @johnnykats on Twitter, @JohnnyKats1 on Instagram.