'The Sinister Minister' haunts Las Vegas airwaves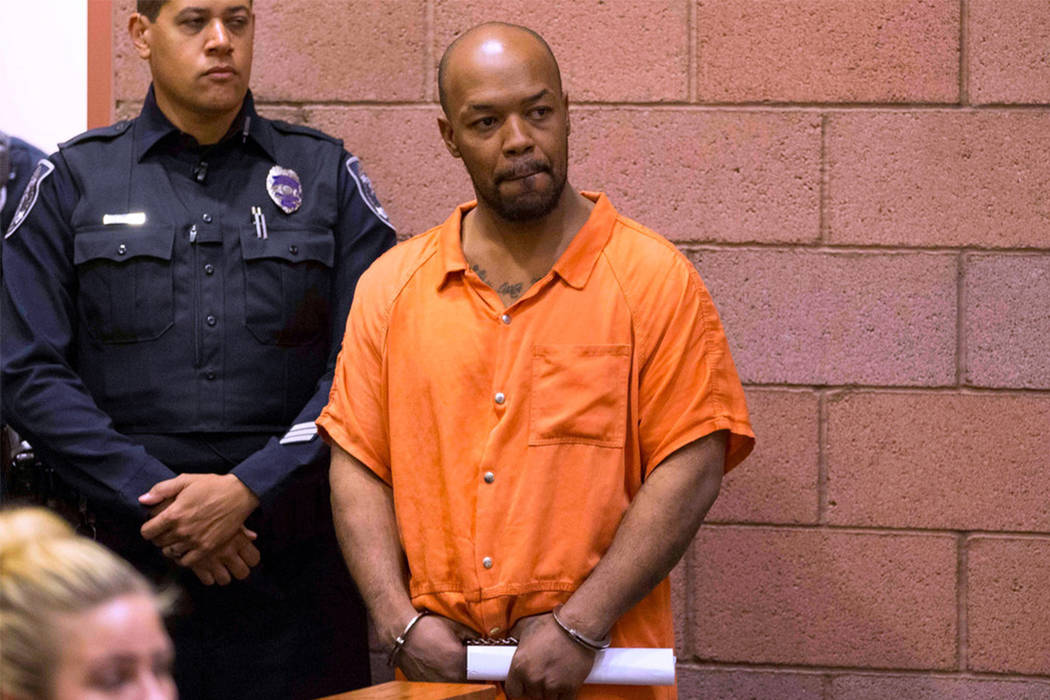 Sean Smith sits at his dining room table, surrounded by candles, skulls, gargoyles and hundreds of other pieces of macabre decor. In his garage, an elaborate set built of fake severed heads, monsters and goblins. This is where he films his show "The Midnight Massacre Theater."
Smith, who goes by the name "The Sinister Minister," while hosting the show, got the idea to be a horror host from early influences like Elvira, The Vegas Vampire and Count Cool Rider.
"Another influence of mine, was 'MST3K,'" Smith says, "I wanted to take that style of humor…but rather than being on-screen, and throwing (commentary) over the movie, I have the lightning and thunder effect, where I break in, do my comment, break back out and the movie continues."
Smith created the show around 2003, but really began to start taking off around 2006.
"I started on a small UFH station here in Vegas, called Vegas 35," he explains. "I was on cable access around the country for about two years – 14 states and 41 markets."
The show has since moved to digital airwaves.
The Hearse
"Her name's Raven Black," Smith says affectionately of his 1970 Cadillac hearse/ambulance conversion.
"She gets recognized because I think she's the only black hearse in town with the green undercarriage lights," Smith continues about his vehicle.
Years before Danny "The Count" Koker had his hit show "Counting Cars," Smith called on him to customize the car. Koker, like Smith, was also a horror movie host in the 1990's, under the name Count Cool Rider.
The House
Smith has lived in his Las Vegas home for about sixteen years, and is furnished top-to-bottom, wall-to-wall with horror decor.
"Sinister Manor," as he calls it, would be fit for Dracula.
"It's something Vincent Price would be proud of," says Smith.
While most of the monsters were store-bought or custom made, some of the other entities in the house, Smith claims, are even less natural.
"I have had some paranormal experiences here," Smith says, "I've had some shadow people, and other weird stuff."
The Midnight Massacre Theater shows episodes on its website, TheMMT.com and will soon be airing new stuff on The Erie Late Night Horror Channel, on Roku.
Contact Mat Luschek at mluschek@reviewjournal.com or 702-383-0214.