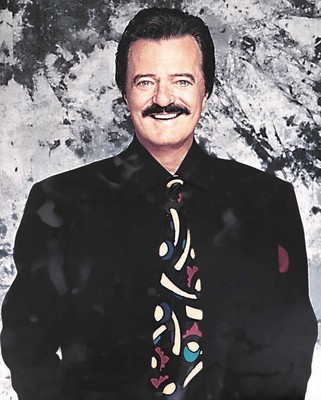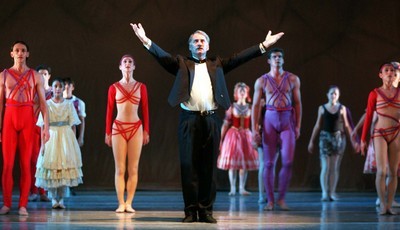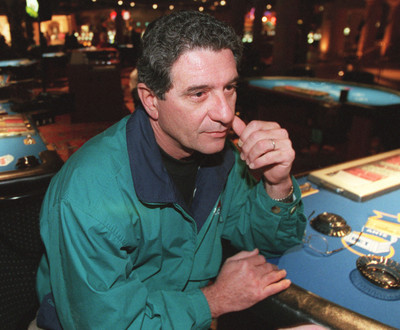 Four individuals and a rock band who have made a lasting impact on the Las Vegas community will be inducted into the University of Nevada, Las Vegas' Hall of Fame Sept. 18.
Robert Goulet, Clint Holmes, Tony Marnell, Vassili Sulich and members of The Killers will be recognized for their "significant contributions to the city and UNLV" during the sixth annual Nevada Entertainer/Artist Hall of Fame, says Jeff Koep, dean of the college of fine arts.
The hall of fame was founded not only to draw attention to the fine arts college but to honor past and current locals who made a significant impact on the arts, including performing and visual arts and architecture.
Often, inductees have devoted their time or resources to up and coming artist-students at UNLV, Koep says. The award's first recipient, film director George Sydney, was inducted posthumously for his accomplishments and the time he spent in UNLV film classes mentoring students, he notes. The Sydney award, given to hall of famers, is named after him.
This year's honorees demonstrate the wide range of artistic talent that has called Las Vegas home.
Goulet, who died in 2007, was to be inducted during last year's ceremony but he was working, Koep says. His widow, Vera, will be on-hand to accept the award for her husband who first gained fame for his 1960 Broadway performance in "Camelot."
"He was a person who everybody knows, an international figure who made Las Vegas his home," Koep says of the baritone and actor's selection. "He gave his time freely to people and was always willing to come speak to students anytime. He seemed sort of an obvious choice given his stature."
Architect Marnell, owner of Marnell Corrao Associates, has "really shaped the way Las Vegas looks now compared to 20 years ago," Koep says. Marnell's company was the architect of record for resorts including The Mirage, Bellagio and Wynn Las Vegas, among others.
"He really worked his way from the ground up to become one of the best-known architects in the world," Koep says. "He's a person who has shaped the future not only of architecture but of resorts and gaming internationally."
Performer Holmes, who had a six-year run at Harrah's Las Vegas and the top 10 single "Playground in My Mind," started working on his musical "Just Another Man" with the Nevada Conservatory Theater last year.
"If it's good for Las Vegas and Nevada, Clint gives freely of his time," Koep says.
The news of his induction was a pleasant surprise, says Holmes, who plans to sing during the ceremony. "I'm very honored and I'm in great company," he says.
Sulich, choreographer and classically trained dancer, co-founded the Nevada Dance Theatre in 1972. Later, it was renamed the Nevada Ballet Theatre. Sulich will travel from his home in Rio de Janeiro to accept the award.
"The Nevada Ballet Theatre is the most successful professional arts group in Las Vegas," Koep says. "It's been (the city's) artistic flagship."
The induction of the alternative rock band The Killers may cause some people to wonder but inductees don't have to be at the peak or at the end of their careers to be recognized, Koep says.
The band played local clubs for years before winning a major recording contract and selling millions of albums. Drummer Ronnie Vannucci Jr. is an alumnus of UNLV's percussion program.
The 6:30 p.m. ceremony at Artemus Ham Hall on campus, 4505 S. Maryland Parkway, will be open and free to the public. A VIP reception will follow, giving attendees who pay $200 each a chance to meet the inductees in an intimate gathering.
Contact reporter Sonya Padgett at spadgett@reviewjournal.com or 702-380-4564.