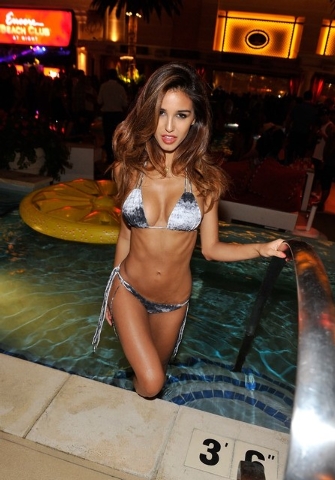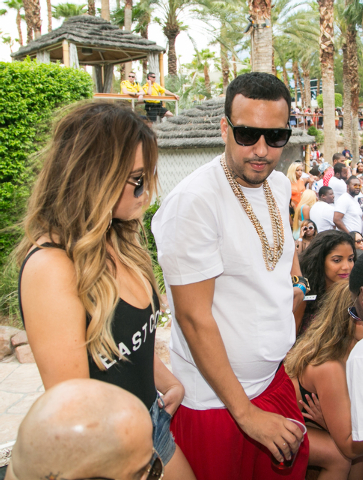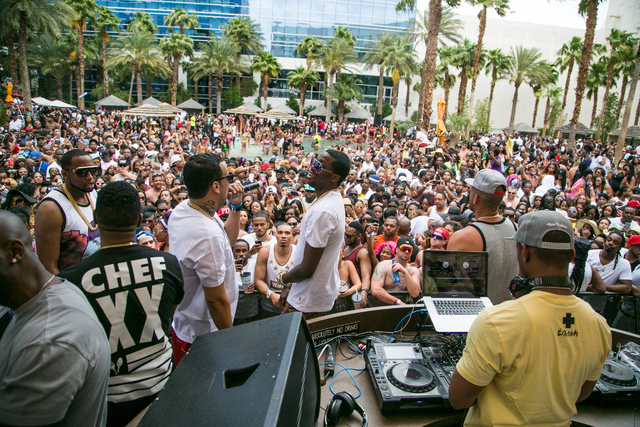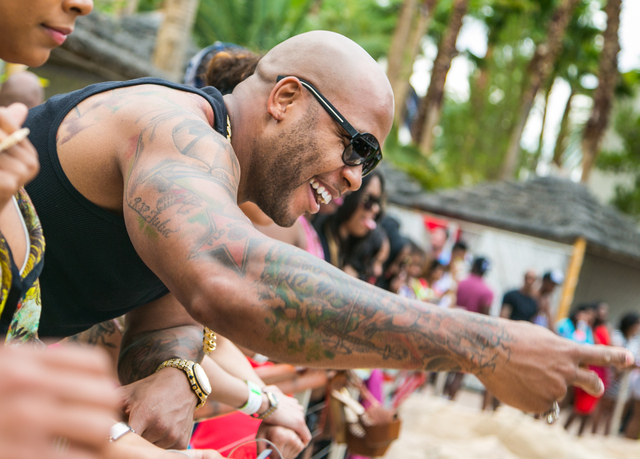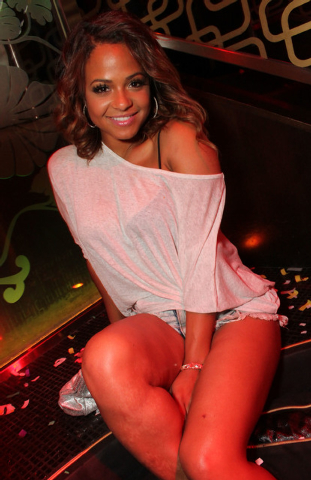 I was on the second-story of Encore Beach Club the other night, and I glanced over the railing and saw photographer David Becker taking these very photos you're looking at.
The woman before you is model Ashley Sky, who is Internet- and men's magazine-notable for drawing a large following to her bikini body. The blonde in her presence was her fashion companion Amanda Del Duca. They hung with DJ Martin Solveig behind the board before he took over the sound system.
On Sunday at Hard Rock Hotel's Rehab dayclub: Khloe Kardashian with French Montana, Flo Rida, Meek Mill, Ludacris and Young Jeezy.
Christina Milian and fiance Jas Prince partied at Bank nightclub in Bellagio.
Puff Daddy performed a boxing after party Saturday in the Hard Rock Hotel.
And here's a story: Stars from the topless revue "Fantasy" in Luxor met servicemen after more than 100 troops saw their naked-ish skills in action for free during Military Appreciation Month.