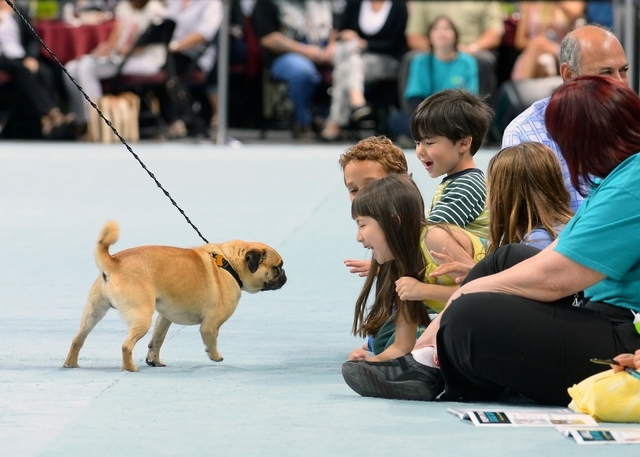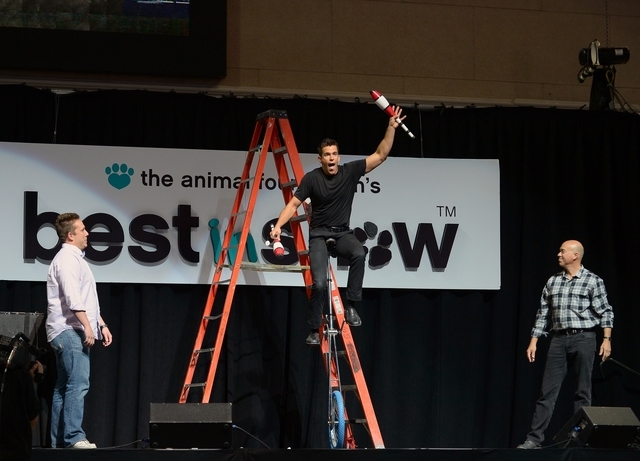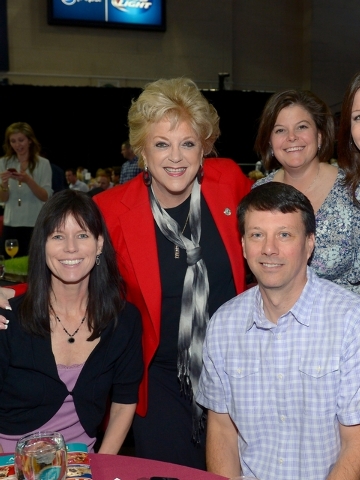 Awww.
People who love dogs adopted more than 50 pretty shelter pups on Sunday at the Animal Foundation's "Best in Show" in Orleans Arena.
The dog with the biggest crowd applause was black-and-white Jackson, who now has a new human parent and no longer lives in the shelter.
The show raised $215,000 for the Foundation, which self-funds long-term care for dogs, cats and other animals abandoned, neglected and unwanted.
So this annual show will save a lot of lives.
Helping the cause: Host Jeff Civillico, the Quad headliner; Mayor Carolyn Goodman; Deven May of "Jersey Boys; several Chippendales; and broadcasters Dayna Roselli, Denise Valdez, Beth Fisher, John Huck and Gerard Ramalho.