Wall feedback reaches tipping point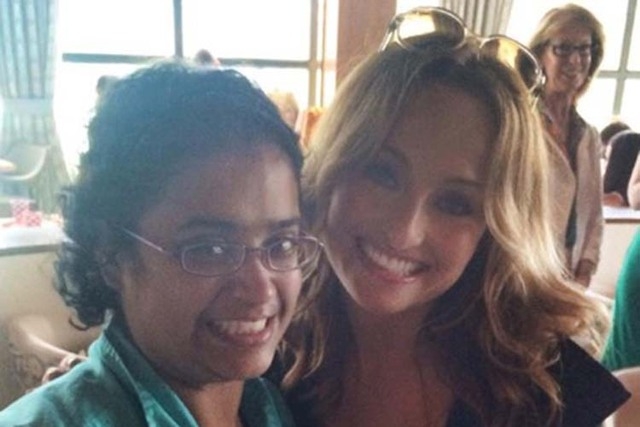 The great debate over Tipgate has been swirling around John Wall all week.
Some Las Vegans are defending the Washington Wizards' playmaker after last week's tipping controversy.
His critics are supporting a female limo driver who drove Wall to Aria and then, at his request, went back to a private airport to pick up and deliver his dental retainer.
In neither case did he tip.
There's a lot of teeth gnashing over the issue.
Several of Wall's defenders argue that the $27.50 built-in tip was fair compensation to cover the ride for four passengers, including taking two to The Cosmopolitan of Las Vegas, and the extra trip to the executive terminal at McCarran International Airport.
The limo driver has her supporters.
Among the 60-some comments on the R-J site:
"Here's the situation. Do you think John Wall paid for this limo, or do you think it was set up for him? Generally speaking, you tip. Plenty of people get comped room service. You still tip the guy who schleps your chow. Plus, he had the driver go above and beyond. THAT certainly called for a tip!"
Another added, "The fact that she went back and retrieved his retainer calls for a little tip. She's not an errand girl."
She wouldn't have made the extra trip without calling her dispatcher, another said.
A caller who gave his name as Tony D said, "These tightwads could have learned a few things from Dennis Rodman."
Tony D said he worked at Club Paradise as a VIP host for 10 years.
"Every time he came in he was good for $300-$400. He heard I had prostate cancer and hands me $1,000 the next time he was in. He was the most generous of them all. He was in on a slow night and talked all night long to one of the dancers and me. He gave her $2,000 for her daughter, and he didn't even have a dance.
"I worked there for 10 years, and he tipped me over $300,000," said Tony D, who added he averaged about $250,000 a year in tips.
A GIADA FAN FOR LIFE
Giada De Laurentiis was working the room at her new restaurant, Giada, during lunch last week when two young women approached. Restaurant patrons watched an emotional scene play out when De Laurentiis acknowledged the two.
One of the two women suddenly burst into tears. De Laurentiis offered a consoling hug, then another.
The woman in tears was Asha Epp, an elementary school teacher from Kalamazoo, Mich.
A patron who witnessed the Wednesday drama ran into Epp about 10 minutes later and asked whether she was OK.
Epp had a heartbreaking love story. The patron, one of my Eye Spies, put me in touch with the Michigan woman.
In a telephone interview, Epp said her mother, Mary, died in November after a five-year battle with health issues.
"I lived with my mom to take care of her," Epp said. "We loved to watch Giada's show together."
Toward the end, Epp's mother lost her appetite.
To coax her mother into eating, Epp would say "I'm going to go in the kitchen and cook like Giada. I would tell her, 'I learned this from Giada,' and she would eat. It was a really special bonding time, especially near her passing.
"One day she told me, 'Of all the people you want to meet, you will meet Giada some day.' "
Epp was recently watching the Food Network and saw that De Laurentiis had opened her Las Vegas restaurant.
She called a girlfriend in Palm Springs and they agreed to meet in Las Vegas. Her friend surprised her with lunch reservations at Giada on Tuesday at The Cromwell in hopes of seeing the food show star.
They were crushed when De Laurentiis wasn't in town. But, restaurant staffers offered hope, saying she might be there on Wednesday.
They returned the next day and sure enough, there was Giada talking to guests at a table.
"It was so precious to me," Epp said. "It was like a gift from my mom.
"Giada told me, 'You know your mom is always with you' and she hugged me three times."
Epp has made a vow to return to Las Vegas once a year "as long as I'm willing and able" to celebrate the memory of her mother at Giada.
"I told Giada that watching her show every (week) day was like having my mom back for a half-hour every day," Epp said.
SIGHTINGS
Rick Harrison of "Pawn Stars," ordering lobster tacos at Chayo Mexican Kitchen + Tequila Bar at The Linq on Friday. … Fred Schneider of The B-52s, taking in Pia Zadora's show at Piero's Italian Cuisine until 1 a.m. Saturday while chatting with prop comic Carrot Top. … New York Knicks president Phil Jackson, dining with ex-Los Angeles Laker Kurt Rambis at La Cave Wine &Food Hideaway (Wynn) on Friday night. Jackson ordered the French Kiss wine flight while Rambis enjoyed a Scrimshaw beer. … Former Miami Heat center Greg Oden, dining and downing beers and shots of Jameson whiskey with a group of guys at Crush (MGM Grand) on Friday. Also at the restaurant was celebrity chef, Hubert Keller, along with his wife and corporate chef.
THE PUNCH LINE
"It's a great day for a man in Brazil. He's 126 and has been called the world's oldest person. He says the highlight of his life was playing goalie for Brazil in this year's World Cup." — Craig Ferguson
Norm Clarke's column appears Sunday, Monday, Wednesday and Friday. He can be reached at 702-383-0244 or email him at norm@reviewjournal.com. Find more online at www.normclarke.com. Follow Norm on Twitter @Norm_Clarke. "Norm Clarke's Vegas," airs Thursdays on the "Morning Blend" on KTNV-TV, Channel 13.