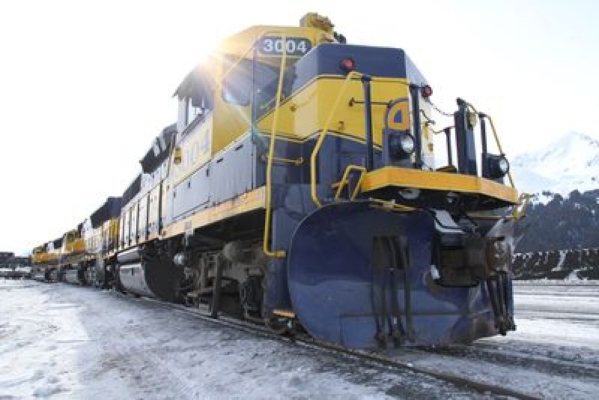 Much like prime-time game shows and singing contests, U.S. television is copying yet another curious European phenomenon: slow TV.
Spurred by the success that Norwegian public broadcasting has had airing everything from 12 hours of nonstop knitting to a 60-hour marathon of choirs performing the entirety of the Church of Norway's national hymnal, Destination America is celebrating Thanksgiving with "Railroad Alaska: Real Time Train Ride" (9 a.m. Nov. 26).
The five-hour special will cover the journey across Alaska's 500-mile-long railroad. No actors. No reality stars. Just whatever the cameras attached to the train happen to capture. For five hours.
"Most networks compete to produce the most exciting show," Henry Schleiff, Group President at Discovery, said in a statement. "We also want to own the other end of the spectrum, providing viewers with the single most boring program ever to appear on television during Thanksgiving … even more boring than the Detroit Lions football game."
The natural offspring of the televised yule log, the slow TV trend began in earnest with Norway's NRK broadcasting a train's journey from Bergen to Oslo in 2009. Roughly a quarter of Norway's population tuned in.
Two years later, nearly half of Norwegians viewed at least part of the live 134-hour voyage of the ship MS Nordnorge from Bergen to Kirkenes.
For an idea of what you can expect, check out that 2009 train trip, all seven hours of it:
Contact Christopher Lawrence at clawrence@reviewjournal.com. On Twitter: @life_onthecouch
Like Neon Las Vegas on Facebook: