What to do in Las Vegas on EDC weekend — May 18-20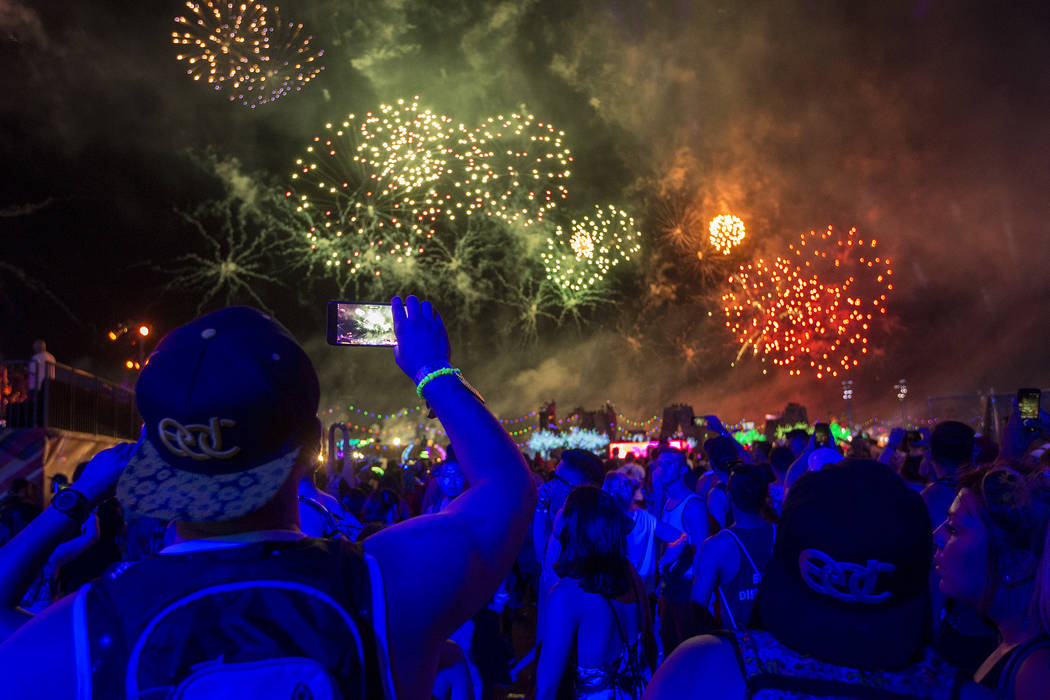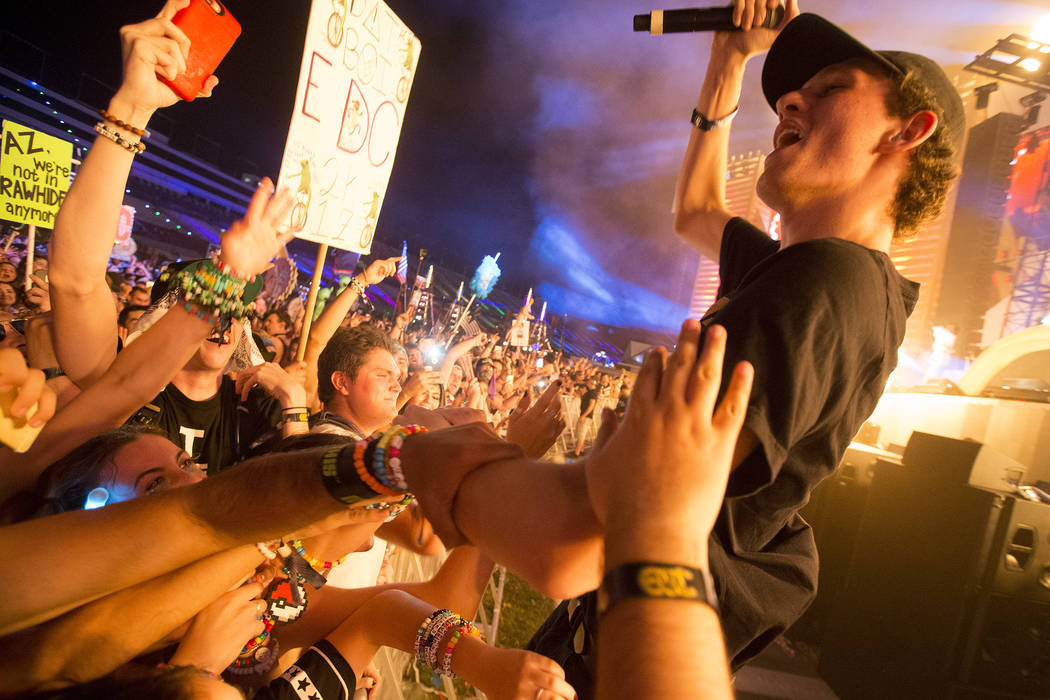 EDC
There are plenty of new developments at Electric Daisy Carnival 2018, namely a move from June to May, the introduction of on-site camping and the debut of the Stereo Bloom stage.
With more than 200 acts commanding eight stages, there's an overwhelming amount of performers to take in alongside a glowing, pulsating maze of carnival rides and art installations. It's a lot to digest, but for a quick primer, here are three acts on each stage we recommend.
Royal Wedding
Prince Harry is set to marry actress Meghan Markle at 4 a.m. Saturday local time. Celebrate by wearing your finest PJs to Topgolf's Royal Pajama Party. Starting at 3 a.m., guests can sip tea and snack on finger sandwiches as well as items from the Royal Donut Wall during a live viewing party. Admission is free, but tickets are required.
Golden Knights play on Friday and Sunday
The Downtown Las Vegas Event Center will continue to host viewing parties for every Golden Knights playoff game on its 72-foot video wall, with free admission, food stations, outdoor games such as corn hole and beer pong and an official Golden Knights merchandise truck. Doors open 90 minutes before the puck drops for every game. For cabanas or reserved tables, with a food and drink minimum, visit dlvec.com.
Golden Knights Foods
Celebrate the Knights' playoff game with a Knights-inspired treat. The Golden Knights Shake is a caramel milkshake served is a glass with a vanilla frosted rim and black and gold candies. The shake is topped with a "hockey puck" cake, whipped cream and caramel drizzle. You can only get it at Black Tap. See more Golden Knights foods.
Market in the Alley
Market in the Alley returns to Ferguson's Downtown, 125 S. 10th St., from noon to 4 p.m. Sunday. Offerings will include yoga at 15 minutes past each hour, a series of Kids' Space workshops at the top of every hour, and fee-based workshops on herb gardening, making salad dressings, face toning and terrarium building hosted by The Workshop Downtown.
'Deadpool'
Riding high on the stunning success of 2016's "Deadpool," Wade Wilson (Ryan Reynolds) is up to more of the same. The cancer-ridden mercenary turned red-suited menace Deadpool continues to rip pop culture a new one while breaking through the fourth wall with the sort of force usually reserved for house-flipping duos headed for divorce. Read the full "Deadpool 2" review.
Free pet adoption
As the shelter nears capacity ahead of busy summer months, The Animal Foundation is offering free adoptions this weekend. The promotion is valid Friday through Sunday for all dogs and cats as young as 6 months at The Animal Foundation's main campus. Find out more about free pet adoptions.
'Marilyn!'
Broadway actress Ruby Lewis portrays Marilyn Monroe in the new show opening at Paris Las Vegas. "Marilyn! The New Musical" tells the pop-culture icon's life story from childhood to stardom and features 20 original musical numbers and favorites — "Diamonds Are a Girl's Best Friend" and "My Heart Belongs to Daddy." Preview performances begin Wednesday. Showtime is 7 p.m. Tuesdays through Sundays in the Theater. Tickets are $49 to $179; call 702-777-2782.
Billboard Music Awards
Thirty years ago, "Push It" became the first rap song by a female group to hit the Top 40. Salt-N-Papa will celebrate the anniversary Sunday by performing with En Vogue at the Billboard Music Awards. Other performers include Icon Award recipient Janet Jackson, John Legend and Ariana Grande, and Christina Aguilera and Demi Lovato will perform their new song, "Fall in Line." Kendrick Lamar, Ed Sheeran and Bruno Mars lead the field with 15 nominations apiece, followed by Post Malone (13) and Imagine Dragons (11). Kelly Clarkson performs and hosts the show at 5 p.m. at the MGM Grand Garden. Tickets are $90 to $1,075; call 888-929-7849.
Asian Culture Day
The Asian Culture Day C.A.N. Expo and Convention begins Friday, and runs from 10 a.m. to 5 p.m. at the Rio, and continues from 10 a.m. to 5 p.m. Saturday. General admission to the expo and convention is $25, with children 12 and under admitted free.The expo includes live cultural performances, speakers, food, celebrity appearances and a business and economic summit.
The Lights FC
The Lights FC picked up its first win since March 31 against FC Tucson on Wednesday, but that still doesn't erase a rough stretch of league play for the team.
The Lights are 0-2-3 in their last five United Soccer League games heading into a match with first-place Real Monarchs SLC at 8 p.m. Saturday at Cashman Field.