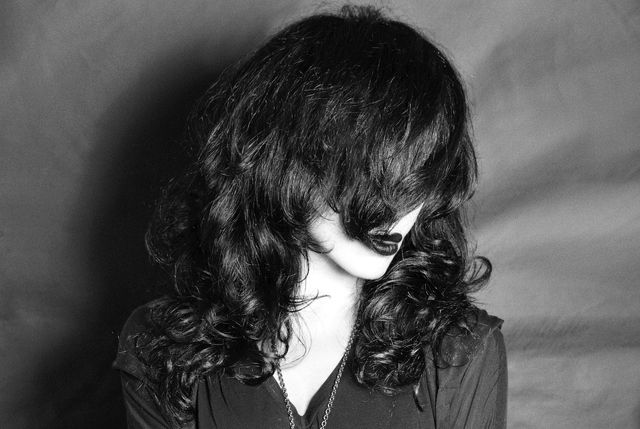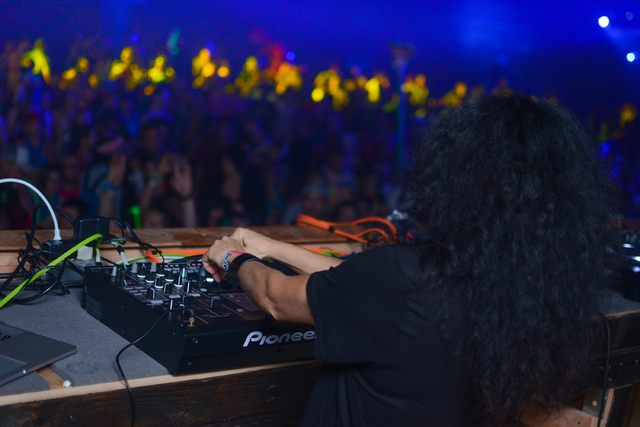 Before Nicole Moudaber became a world-renowned DJ, she was making her own music.
"A lot of people start DJing and then go into the studio," she points out. "I did it the other way around."
Not only that, but she's mastered both. As an artist, she specializes in techno and house and has released a slew of music, some of which has topped the Beatport charts. As a DJ, she's performed at clubs and festivals all over the world, from Coachella, where she's played twice, to Electric Daisy Carnival, where she's slated to appear this weekend, after curating a stage of her own at the New York edition of the festival last month. (She's also due at Drai's after-hours Saturday).
Before any of that, though, Moudaber made a name for herself as a successful promoter who booked hundreds of DJs. She's also put out records on her own label and hosted her own syndicated radio show. When it comes to dance music, she's pretty much done it all, and she's done so in a genre that's been dominated by men, shattering whatever glass ceiling exists.
Naturally, with as much as she's accomplished, Moudaber is seen as someone whose opinion carries weight. That's presumably what earned her an invitation from Insomniac to take part in a panel earlier this week called "Beyond the Boys' Club: What's Next for Women in Dance Music" at EDMBiz, the promoter's annual business conference that serves as a precursor to EDC.
Diversity in music is a topic that's prime for discussion, and not just in dance music. There's a disparity between the sexes that's definitely noticeable in other genres. This past spring at the ACM Party for a Cause in Las Vegas, for example, the Academy of Country Music event devoted an evening of music to female songwriters, while the remainder of the weekend's programming centered on their male counterparts.
While inequality is a subject that Moudaber has obviously considered — and even discussed last month at a similar panel at the Ibiza Music Summit — it's not something that she's ever really seen as stumbling block to her own career. "I can only speak for myself," she stresses. "It's down to the person, whether you want to dedicate yourself to this path. It's out there. Nobody is stopping anybody."
Moudaber's perspective appears to have been shaped by the fact that's she's someone who's clearly focused and driven. She's gives a very real sense that she's not the kind of person to let anything stand in her way, particularly patriarchal confines, which, she points out, don't seem to be as much of an issue in the pop world.
"You see people like Beyonce and you see people like Pharrell — do you compare them to each other?" she says. "No. They're both very successful. So I don't see this at all, and it should not be in our scene, either. Our scene is based on tolerance and equality and love. And I don't see why this should come into play at all. It's not what we do."
At the same time, "I think it's also cultural. I think it's very cultural," she adds, noting how there's not really a divide overseas when it comes to diversity as there is here in the States. "I do see the discrepancies, and, yes, we do need to work on those issues," she acknowledges.
If her career offers any indication, Moudaber appears to be onto something. The only way, it seems, to break through the barriers and obliterate preconceptions is to acknowledge that those things exist but then plow through them as though they didn't.
Regardless of gender, there's absolutely no denying that Moudaber's an inspiration, someone who's made her mark and then some. Funny thing is, if her friends hadn't randomly taken her to a nightclub one evening where dance music icon Danny Tenaglia happened to be playing, none of this probably would have ever happened for Moudaber.
"By mistake, I ended up at some club in New York where Danny was playing, and I just thought to myself, 'What is this? What is this?' It was a eureka moment, basically," she remembers. "I fell in love with the drums that night. It was a revelation for me. And since that point, I was following the music, gathering lots of knowledge and passion around it."
At that moment, Moudaber says, she was totally hooked. From there, she discovered Carl Cox and absorbed his pivotal "F.A.C.T." compilations and then moved on to explore trance and other styles of dance music. "I used to club out worldwide. That was my job every weekend," she says. "Then I decided to throw parties, and I did that for many years."
Born in Nigeria, Moudaber became a promoter in the late '90s, sometime after the war in Beirut, Lebanon, where she lived at the time. She later moved to London, where she held down a monthly night of her own at a club called Turnmills for five years and booked hundreds of EDM acts, including DJs like Paco Osuna, who landed his first London gig courtesy of Moudaber. She was a partner in a vinyl record label called MOOD Records.
Around the middle of the last decade, she bought a house in Ibiza, then stepped away from promoting to oversee the renovation. When that project was completed a few years later, Moudaber wanted to get back into the game, but she wasn't necessarily eager to start promoting again.
"I just wanted to make music, not knowing where it's going to lead me, what's going to happen," Moudaber says. "I just wanted to make music … . I thought I just want to make that music that made me feel so amazing on the dance floor, and I could hear it in my head, and I just wanted to lay it down, basically."
Even though, Moudaber says, "I was coached, I had teachers, I had engineers, I took courses," her vision didn't come across at first. "Of course not," she says with a laugh. "It took me about two or three years, really, to get my sound, my groove, to just push my boundaries as I went along.
"It took a bit, obviously, and it's still ever-changing. You can't stagnate in one kind of thing if you're a music lover. You just want to put everything that you hear. It could be chill out, or it could be industrial techno. It's always very hard to write what you hear in your head. It doesn't come out all the time."
Moudaber's sensibilities as an artist were shaped by her time as a clubber. Traveling all over Europe and all over the States, she listened to the music and studied it intently.
"I was listening to every single DJ, dissecting and reading it on the floor and just immersing myself in it," she explains. "This is what taught me and what was stamped in my head. Even going so deep, to the point, I used to analyze why he dropped this record at that specific time."
Clearly, this was time well spent.
Read more from Dave Herrera at reviewjournal.com. Contact him at dherrera@reviewjournal.com and follow @rjmusicdh on Twitter.
Preview
Who: Nicole Moudaber
When: 1 a.m. Saturday
Where: Drai's, The Cromwell, 3595 Las Vegas Blvd. South
Tickets: $30 for women, $50 for men (702-777-3800)