Wynn Las Vegas sets Golden Globes odds
December 30, 2014 - 6:37 pm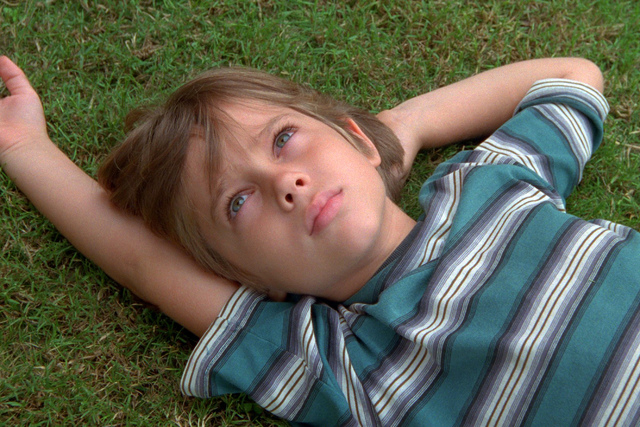 Movie awards pundits tend to agree that there doesn't seem to be a front-runner this year.
Nobody bothered to tell Johnny Avello that.
Avello, director of race and sports operations at Wynn Las Vegas, has "Boyhood" as a 1-3 favorite to win best motion picture, drama, and "Birdman" a 1-4 favorite to win best motion picture, musical or comedy, at the Golden Globes.
But that's nothing compared to the prohibitive favorites, at 1-9 each, for "Still Alice's" Julianne Moore and "Birdman's" Michael Keaton to take home acting honors.
Here's a look at how he sees the categories shaking out at the 2015 Golden Globes, set for Jan. 11. And, as always, these odds are for entertainment purposes only — which is a polite way of saying, no betting.
BEST MOTION PICTURE, DRAMA
"Boyhood" 1-3
"The Imitation Game" 9-2
"Selma" 9-1
"The Theory of Everything" 15-1
"Foxcatcher" 50-1
BEST ACTRESS IN A MOTION PICTURE, DRAMA
Julianne Moore, "Still Alice" 1-9
Reese Witherspoon, "Wild" 12-1
Jennifer Aniston, "Cake" 18-1
Rosamund Pike, "Gone Girl" 25-1
Felicity Jones, "The Theory of Everything" 30-1
BEST ACTOR IN A MOTION PICTURE, DRAMA
Eddie Redmayne, "The Theory of Everything" 2-3
Benedict Cumberbatch, "The Imitation Game" 5-2
Jake Gyllenhaal, "Nightcrawler" 6-1
Steve Carell, "Foxcatcher" 25-1
David Oyelowo, "Selma" 50-1
BEST MOTION PICTURE, MUSICAL OR COMEDY
"Birdman" 1-4
"The Grand Budapest Hotel" 7-1
"Into the Woods" 8-1
"Pride" 30-1
"St. Vincent" 50-1
BEST ACTRESS IN A MOTION PICTURE, MUSICAL OR COMEDY
Amy Adams, "Big Eyes" 4-5
Emily Blunt, "Into the Woods" 6-5
Julianne Moore, "Maps to the Stars" 20-1
Helen Mirren, "The Hundred-Foot Journey" 25-1
Quvenzhane Wallis, "Annie" 50-1
BEST ACTOR IN A MOTION PICTURE, MUSICAL OR COMEDY
Michael Keaton, "Birdman" 1-9
Ralph Fiennes, "The Grand Budapest Hotel" 12-1
Bill Murray, "St. Vincent" 18-1
Joaquin Phoenix, "Inherent Vice" 20-1
Christoph Waltz, "Big Eyes" 45-1
BEST SUPPORTING ACTRESS IN A MOTION PICTURE
Patricia Arquette, "Boyhood" 1-3
Emma Stone, "Birdman" 6-1
Meryl Streep, "Into the Woods" 12-1
Jessica Chastain, "A Most Violent Year" 15-1
Keira Knightley, "The Imitation Game" 25-1
BEST SUPPORTING ACTOR IN A MOTION PICTURE
J.K. Simmons, "Whiplash" 2-5
Edward Norton, "Birdman" 3-1
Robert Duvall, "The Judge" 18-1
Ethan Hawke, "Boyhood" 20-1
Mark Ruffalo, "Foxcatcher" 22-1
BEST DIRECTOR, MOTION PICTURE
Richard Linklater, "Boyhood" 2-5
Alejandro Gonzalez Inarritu, "Birdman" 7-2
Ava DuVernay, "Selma" 10-1
David Fincher, "Gone Girl" 14-1
Wes Anderson, "The Grand Budapest Hotel" 40-1