Additional schools planned for Inspirada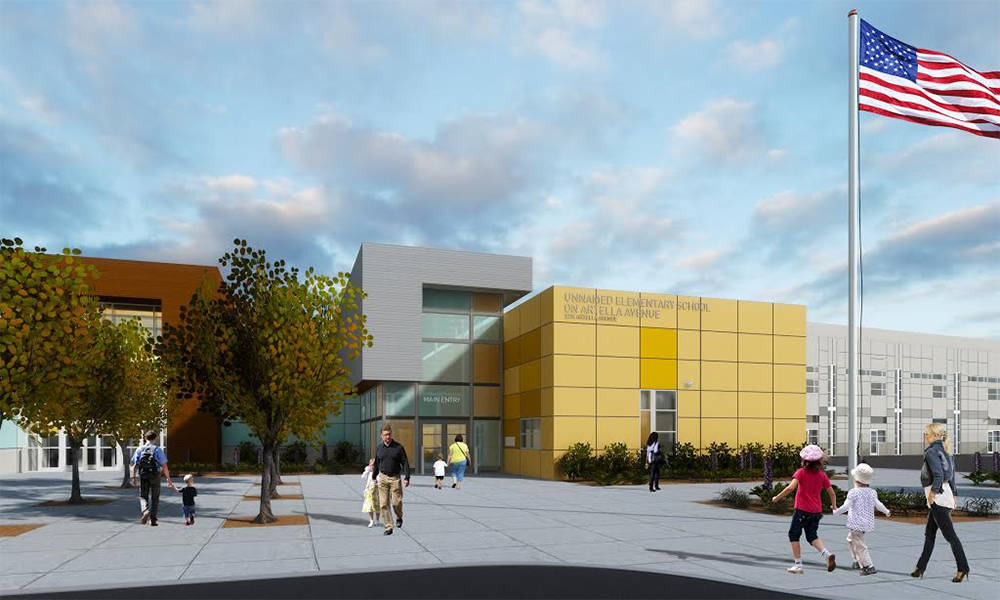 Inspirada residents and neighboring communities can look forward to new developments in the education sector, with the expansion of Pinecrest Academy and the addition of Inspirada's first Clark County School District elementary school, slated to begin its first school year in the fall of 2018.
"We are very proud to give Inspirada residents access to top-quality schools," said Jim Rizzi, project manager for Inspirada. "We look forward to Pinecrest Academy's continued success and to welcoming our first CCSD elementary school next year — just one of four additional school sites planned within Inspirada in the coming years."
The new school will be near Capriola Park, and it will house more than 50 classrooms and accommodate 850 students between pre-kindergarten and fifth grade. Construction is scheduled to begin in May, and the CCSD zoning process will commence in October.
Inspirada elementary students are zoned for Wallin Elementary School, which was nominated for a Blue Ribbon Award of Excellence this year. The school focuses on exposing students to the STEAM teaching system, featuring concentrated studies in science, technology, engineering, fine arts and mathematics.
Other accomplishments include housing five fruit and vegetable gardening beds to complement the school's gardening class; encouraging students to host their own farmers markets; being the first empowerment school in CCSD, which enables faculty to use a variety of resources, such as real-life simulations and hands-on learning activities; offering four computer labs with more than 120 computers; and maintaining an active PTA, which won Wallin a Humanitarian Award in 2015 and Spotlight Award in 2016.
Pinecrest Academy, a certified STEAM and state-funded charter school within walking distance of Inspirada's largest park, Aventura, prepares to close its second calendar year operating as the community's only elementary and middle school. Pinecrest opened in the summer of 2015 with 700 students and added an eighth-grade class this year.
Inspirada's middle school-aged students are zoned for Del Webb Middle School. The school received the Nevada Ready 21 technology grant and provided Chromebooks for all students.
More than half of the student body earned honor roll status; the school's advanced band, orchestra and choir earned superior ratings at CCSD music festivals; boys basketball and junior varsity quiz teams won the CCSD 2017 championships in their respective categories; and special education students were mainstreamed in all science, social studies and physical education classes.
Inspirada's high school students attend Liberty High School, which maintains an 85 percent graduation rate, making it the sixth highest in CCSD among nonmagnet schools. Liberty also has many students taking Advanced Placement courses and passing the corresponding exams for college credit. Beginning in 2018, the high school's dual-credit partnership with College of Southern Nevada will enable students to receive college credits for select classes. Additional academic and athletic milestones include the football team ranking in the top 25 in the country for high schools; the girls basketball, softball and track and field teams ranking among the best teams in Nevada; and being the only CCSD school to offer both Italian and Mandarin Chinese language classes to its students.
Located in Henderson just minutes from Interstate 15, Inspirada is made up of five national builders: Beazer Homes, Century Communities, KB Home, Pardee Homes and Toll Brothers. The sales offices are open daily from 10 a.m. to 6 p.m.
For more information, visit inspirada.com or follow the community on Facebook at facebook.com/InspiradaNV.