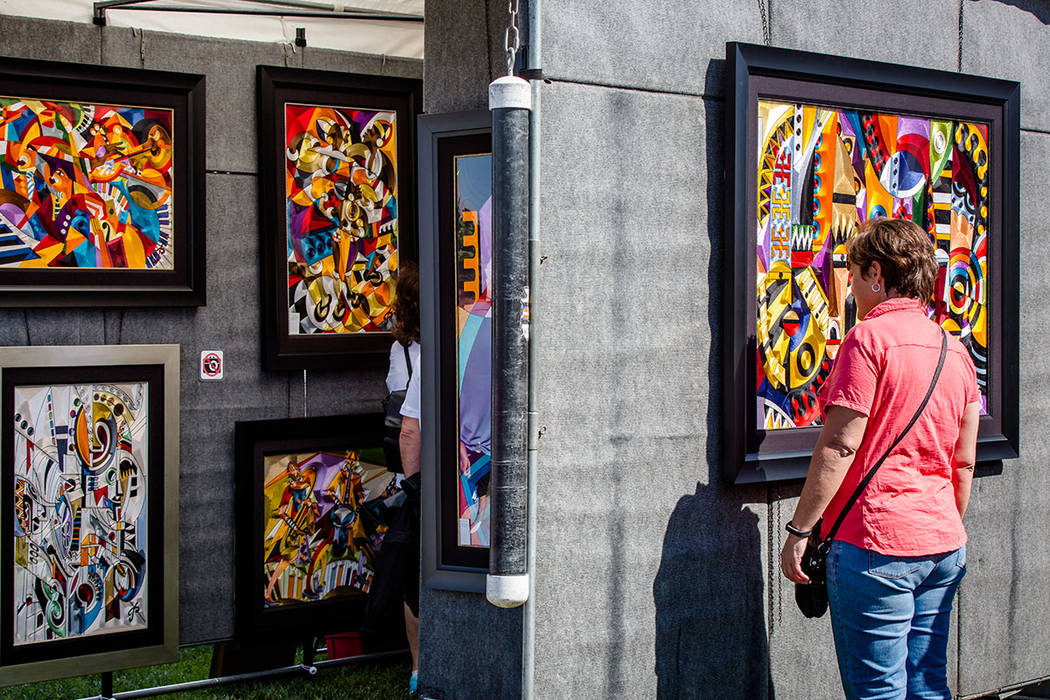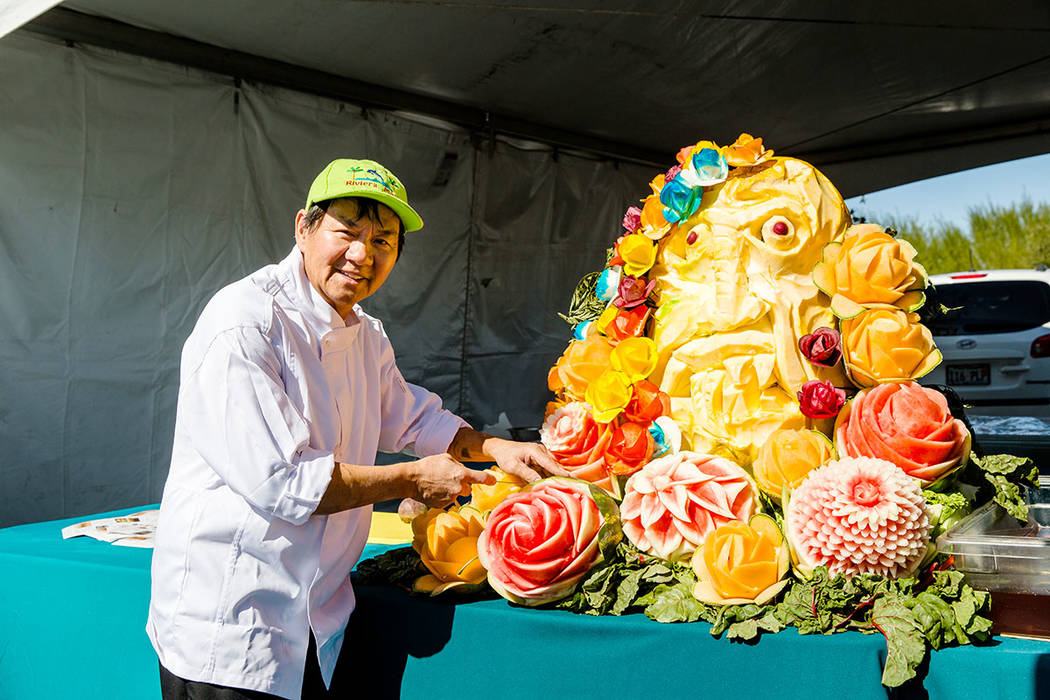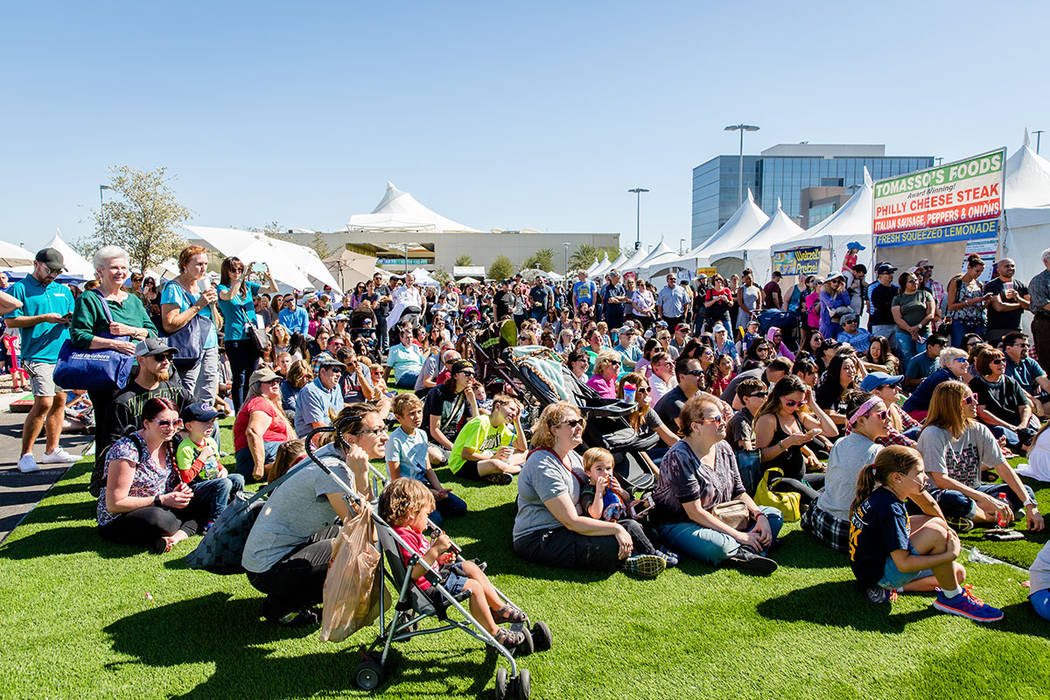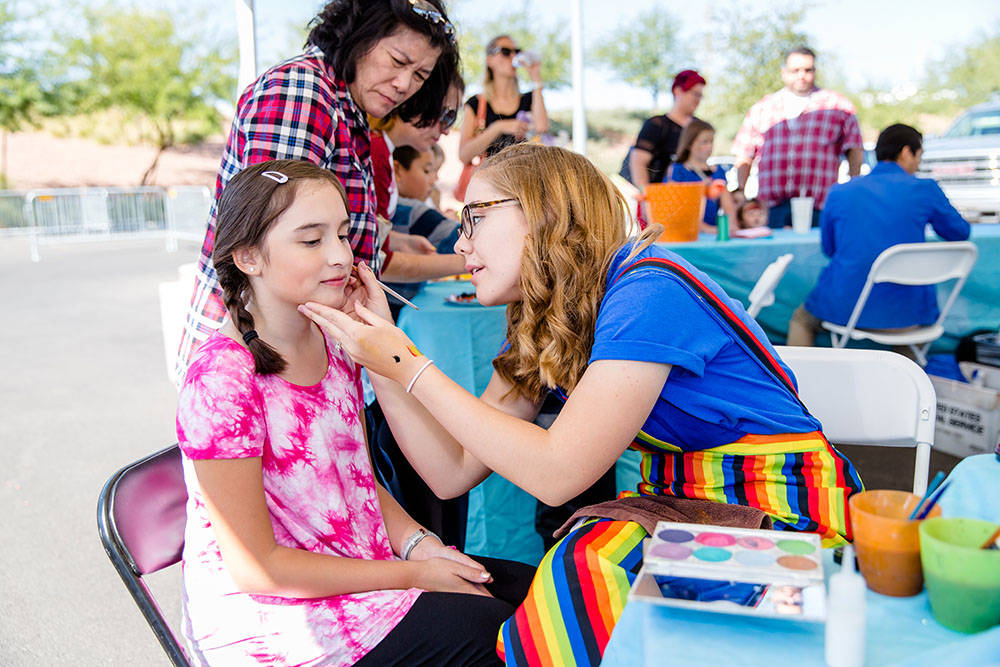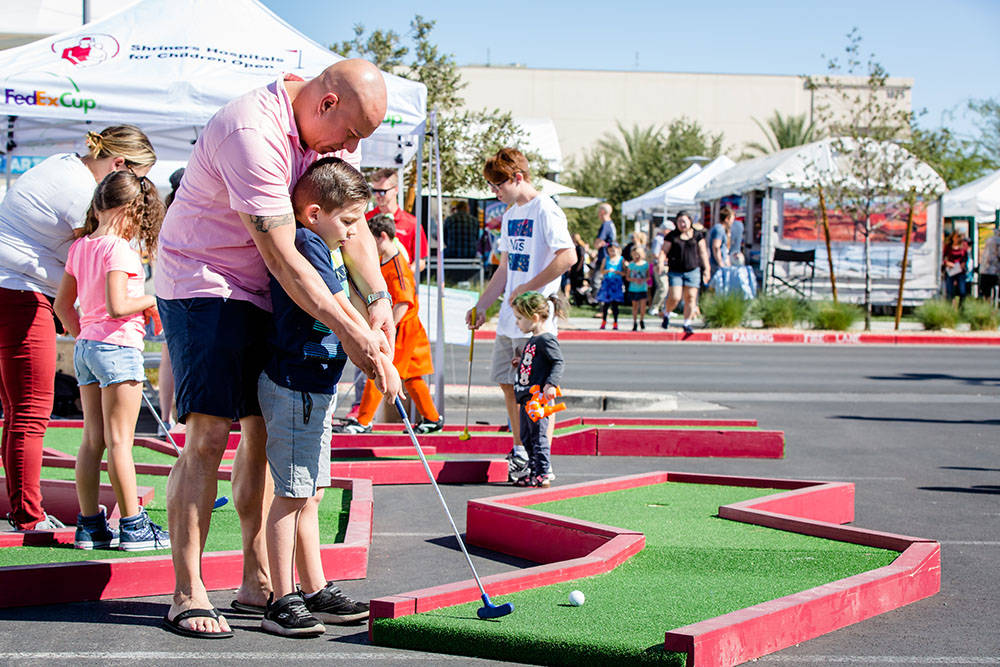 If browsing through scores of fine art pieces from the region's best artists and craftsmen is your idea of fun, the Summerlin Festival of Arts is for you. And if browsing through art is not your idea of fun, the Summerlin Festival of Arts is still for you. That's because there's something for just about everyone this year at the 23rd annual event that returns to Downtown Summerlin Oct. 13 and 14.
For art lovers, the festival includes more than 100 artists from Southern Nevada and surrounding states, each carefully selected by a jury of local art experts.
"Our 2018 roster includes many popular and returning artists, including celebrated local artists Niki Sands and Tanti Hill, along with photographer Bill Kutcher," said Danielle Bisterfeldt, vice president of marketing for Summerlin. "Mediums include oil, watercolor, pottery, sculpture, photography, glass and jewelry — all in a mix of contemporary and classic designs. There's something for everyone at the Summerlin Festival of Arts."
And if you're not an art lover, the Summerlin Festival of the Arts is still the place to be next weekend, because art is only one element of this full-bodied festival that includes top-notch entertainment, unique experiential attractions and activities for all ages and delicious culinary delights from Downtown Summerlin eateries.
A full schedule of entertainment is headlined by David Goldrake, award-winning grand illusionist whose popular show "Imaginarium" enjoyed a successful run at the Tropicana. Other performers include: The Australian Bee Gees, one of the most successful and adored tribute bands from Excalibur; Legends in Concert, a pioneering live tribute show with an impressive collection of tribute artists playing at the Flamingo; and an impressive lineup of popular local bands, singers and performance groups led by Jeremy Cornwell, Jase Neron, the UNLV Jazz Ensemble and Dance Dynamics.
Local schools will be well-represented with performances throughout the weekend, including the Bishop Gorman Pep Band, the Palo Verde High School Band and The Meadows Elite String. The Nevada School of the Arts Jazz Band rounds out the schedule. And for the science-minded, the award-winning Faith Lutheran High School Robotics program and the UNLV Engineering School and Nevada Society of Professional Engineers will offer interactive robotics demonstrations and hands-on science activities.
Interactive art activities at the Children's Pavilion, hosted by Discovery Children's Museum, include fall-themed art projects, balloon artists, face painters and mascot meet-and-greets. And festival favorite chef Chan Boupha returns with live and colorful pumpkin and vegetable carving demonstrations.
In keeping with tradition, winners of the 2018 Best of Summerlin online competition will be announced at the Festival Oct. 14. Each year, community residents nominate and vote for their favorite places, restaurants, events and doctors in Summerlin. This initiative gives many businesses in the community bragging rights as "Best of Summerlin" winners.
The Summerlin Festival of Arts at Downtown Summerlin, Oct. 13 and 14 from 10 a.m. to 5 p.m., is free to the public. Sponsors include Lexus of Las Vegas and Lexus of Henderson, the Las Vegas Review-Journal and Sunny 106.5.
For more information, visit summerlin.com. Follow live updates and join the social media conversation with #summerlinarts on Twitter: @summerlinlv, facebook.com/summerlinlv and on Instagram: @summerlin.