Ascaya appoints lifestyle director
October 5, 2018 - 4:08 pm
Updated October 5, 2018 - 4:20 pm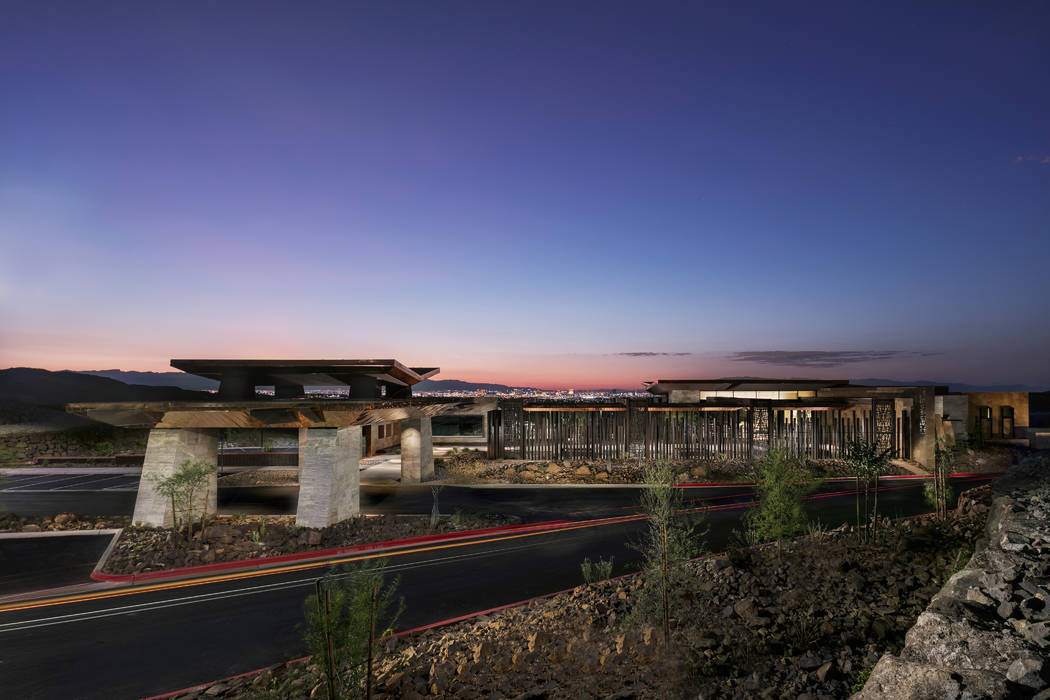 Ascaya, Henderson's premier custom-home community in the foothills of the McCullough Range, has appointed Kristen Sroczynski lifestyle director. In her new role, she is responsible for continuing community-building programs at Ascaya and managing programs and operations at its $25 million private clubhouse.
Sroczynski is a Las Vegas native and has extensive experience working with luxury and lifestyle-based companies. She is a certified Vinyasa and Hatha yoga instructor, completing her training in India. She has previously worked with Cirrus Aviation, Kohanaiki Private Club &Resort and Hakkasan Group.
"One of my primary responsibilities will be developing lifestyle opportunities for Ascaya residents," she said. "The club will provide a concierge-style approach to member services, offering anything from nutrition and fitness activities to event planning and personal scheduling. Our lifestyle team serves as true lifestyle concierge ambassadors for Ascaya residents and their families."
Sroczynski is a graduate of the University of Nevada, Reno, with Bachelor of Arts degrees in English and education. She holds a RYT200 certification for Vinyasa and Hatha yoga. Her community involvement includes volunteering with the multigenerational reading program Books &Buddie, as well as hosting donation-based yoga classes for nonprofits.
"Kristen's background is ideal to further our vision in creating a true concierge experience for Ascaya residents," said Darin Marques, sales manager at Ascaya. "Her experience in hospitality and in the ultra-luxury space, including innovative programs, has demonstrated a clear understanding of our residents and their interests. In just a few short years, Ascaya has become one of the top luxury communities in Southern Nevada, and our unique lifestyle is one of many reasons our residents love it here."
Among Sroczynski's first initiatives have been opening Ascaya's spa and planning resident-exclusive events. "With Kristen's direction, we look forward to offering a host of new opportunities for our residents to enjoy," Marques said. "She has already hosted a dive-in movie and a fitness boot camp and is planning social events for both adults and families, a Clubhouse Pool Extravaganza and a Harvest Fest in October. Those are just a few of the many activities created for our residents this year."
Nestled into the desert landscape, Ascaya is a collection of 313 estate sites that will boast Southern Nevada's most coveted and opulent housing development. Ascaya is nine miles south of the Las Vegas Strip in the McCullough Range in Henderson. It rises nearly 1,000 feet above the Las Vegas Valley and features views of the city and surrounding mountains. For more information, visit www.ascaya.com.