Berkshire Hathaway HomeServices Nevada Properties celebrates 2018
February 16, 2018 - 4:59 pm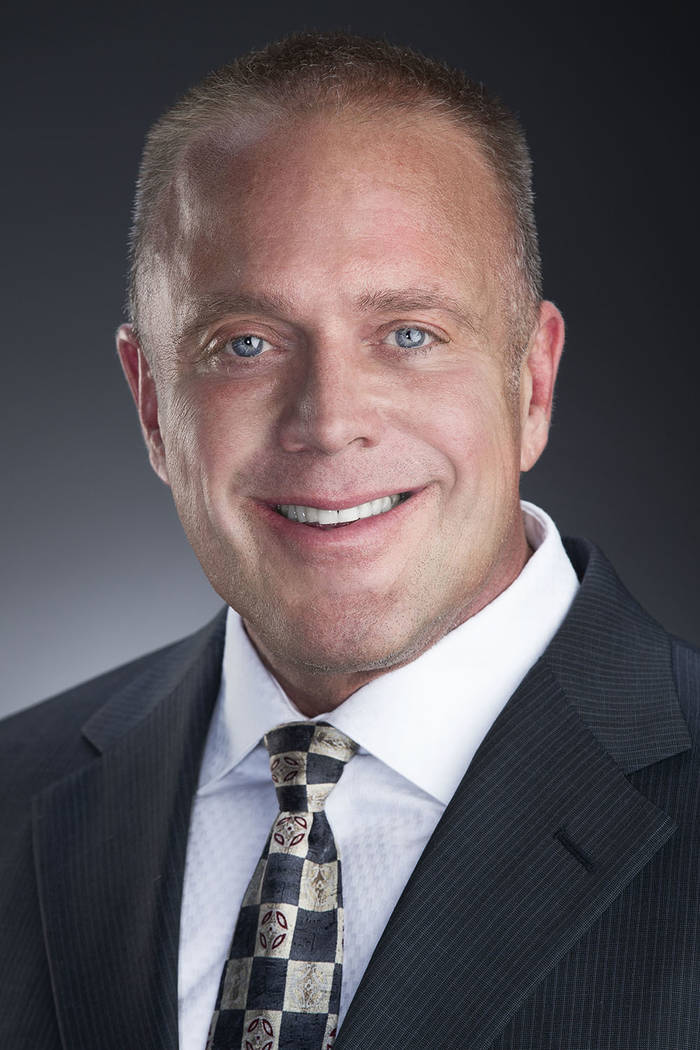 One of Nevada's largest real estate firms announced its 2017 sales numbers. Americana Holdings, based in Henderson, operates the largest Berkshire Hathaway HomeServices franchises in Nevada, Arizona and Southern California.
Combined, the companies completed $4.78 billion in real estate sales in 2017 — a 29 percent increase over its $3.7 billion sales volume in 2016.
Americana Holdings has 27 offices and 2,800 real estate sales executives, making it the largest independently owned Berkshire Hathaway HomeServices franchise in the world. In the past year, the company acquired and began operation in several new markets, including Sedona, Arizona, and Palm Springs, California.
"The world is watching Las Vegas real estate this year, with many national experts predicting that we will have the hottest real estate market in the country in 2018," said Mark Stark, CEO of Americana Holdings. "We have steadily grown our business overall in the past five years and outperformed even our best estimates in 2017. I am eager to help my 2,800 colleagues build their businesses thoughtfully and intentionally this year, regardless of the market's ebbs and flows."
The company also implemented new global marketing and sales initiatives in 2017 that president/COO Gordon Miles attributes to its record-breaking sales.
"We made a significant investment in big data, and have gained truly stellar intelligence about the demand that exists for every one of our listings," he said. "The fact we can get a complete picture of buyer activity from many different sources provides a significant advantage in the marketplace."
Berkshire Hathaway's work in the community included a 2017 partnership with the Vegas Golden Knights, Las Vegas' NHL hockey team.
"The Berkshire Hathaway brand is one of the most respected brand names in the world, and in 2017 we were proud to partner with Las Vegas' newest professional sports brand, the Vegas Golden Knights," Miles said.
Berkshire Hathaway HomeServices Nevada Properties recognized hundreds of real estate sales executives for their 2017 achievements Feb. 15 at Mandalay Bay.
Miles told the crowd of more than 1,000 at the awards ceremony that the company choose to hold its annual event at Mandalay Bay to support the local hotel-casino after the tragic Oct. 1 shooting.
Among them were the company's Top 10 teams and Top 10 individual sales executives.
The company's Top 10 individual sales executives for 2017 were:
No. 1 — Avi Dan-Goor, $26 million in sales
No. 2 — Billy O'Keefe
No. 3 — Stacey Heroy
No. 4 — Londa Faber
No. 5 — Erik Molzen
No. 6 — Mark Weinberg
No. 7 — Jana Shore
No. 8 — Rochelle Vannoy
No. 9 — Erika Bentley
No. 10 — Robert Roveta
The company's Top 10 Teams in Nevada for 2017 were:
No. 1 — Shapiro &Sher Group, $300 million (11th year the team has received this designation)
No. 2 — The Tonnesen Team
No. 3 — The Napoli Group
No. 4 — The Mullin Group
No. 5 — The Carver Team
No. 6 — The McGarey Group
No. 7 — Brown Blankfeld Group
No. 8 — Ellen Fahr Group
No. 9 — Matt Suiter Group
No. 10 — The Crampton Team
Joe Maese, maintenance manager, was named Employee of the Year and Anthony Vane was named Rookie of the Year.
The Napoli Group was also recognized as the company's top nonprofit contributor through a percentage of their earnings. Hundreds of Berkshire Hathaway HomeServices Nevada Properties real estate sales executives donate to local and national charities with a percentage of their earnings on every home sale. This amounts to hundreds of thousands in donations over the years.