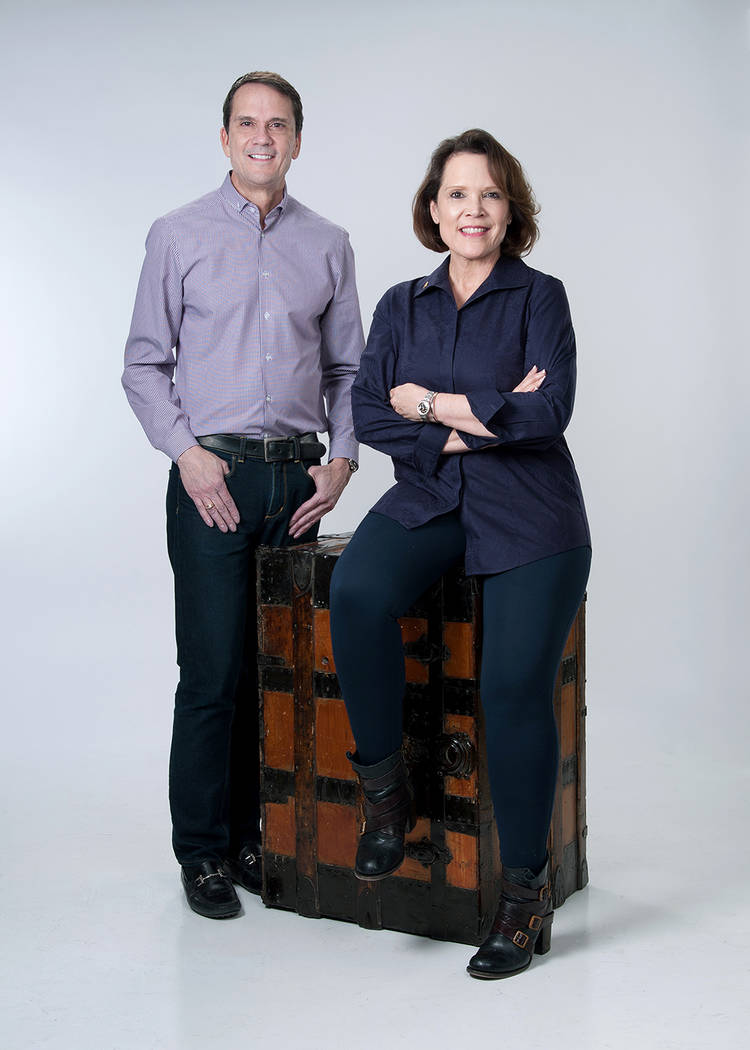 Signs and billboards leading to new neighborhoods filled with sounds of construction often lead passersby to wonder what kind and size of homes are being built, for how much they are selling and if they can afford to buy one.
For current homeowners, the question often turns to logistics: Would I have to sell my current home before a builder would begin constructing one for me?
The Nevada Builder Trade In Program directly answers this logistical question, as program participants list their current home for sale and, at the same time, have a new home built on contingency in a neighborhood constructed by one of the program's homebuilder partners.
The program is offered nationally by the Keller Williams international real estate franchise and operated in Nevada by Robin Smith and Robert Smith of the Smith Team at Keller Williams Realty Las Vegas.
"The Nevada Builder Trade In Program has been operating in Southern Nevada for four years, and it has been growing steadily as our housing market improves," Robin Smith explained. "In 2016, we had 154 successful sales, with homeowners selling their homes and buying brand-new homes with builder partners, and we expect to exceed that number in 2017."
Smith added that current Southern Nevada homebuilder partners include Beazer Homes, CalAtlantic Homes, Century Communities, Pulte Homes and Woodside Homes, as well as Sun City Mesquite by Del Webb.
The Nevada Builder Trade In Program works with current homeowners who would like to purchase a home from a participating builder's neighborhood. Some are referred by homebuilders, while others are self-referred.
The Smith Team offers at no cost:
■ A comparative market analysis as to how much a current homeowner's residence might sell and an estimate of their current home's equity
■ Advice on home improvements to potentially increase the sales price, as well as referrals for contractors to complete the recommended work
■ Guidance to help current homeowners assess their ability to purchase the new home if their current home sells at the projected market value.
If the homeowner financially qualifies and decides to sell the current residence and purchase a brand-new home at a builder-partner neighborhood through the Nevada Builder Trade In Program, the Smith Team will list, market and sell the client's current home at a reduced commission while offering the buyer's agent the standard 3 percent commission.
Additionally, the Smith Team will help arrange for moving services or help locate a temporary rental, if needed, between the sale of the current home and the completion of the new home.
"Because of our approach and our experience of working in the Las Vegas real estate market, we typically sell the homes in 30 to 60 days. I've worked in the market for 28 years as a Realtor and for a major builder, and my brother, Robert, and I also grew up here," Smith said.
"We understand Las Vegas' unique real estate market inside and out, and we tell you what needs to be done in order to sell your home in today's market for top dollar. We do not price homes unrealistically too high so they don't sell or too low so that you leave money on the table. We price and sell your home at fair market value and, with our reduced commission, you keep more money from the sale, which is thousands of dollars," she said.
"This is why the Nevada Builder Trade In Program has been successful in helping homeowners buy brand-new homes, and our results are why Las Vegas' major builders choose to work with us and why we expect to grow the program to more neighborhoods this year."
For additional information about the Nevada Builder Trade In Program and participating neighborhoods, visit smithteamlasvegas.com or call 702-460-5080. The Smith Team also represents buyers and sellers in real estate transactions.