Lake Las Vegas to host Halloween activities
October 24, 2016 - 2:52 am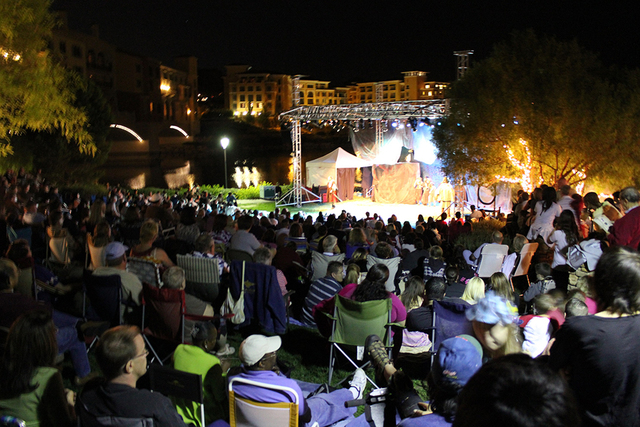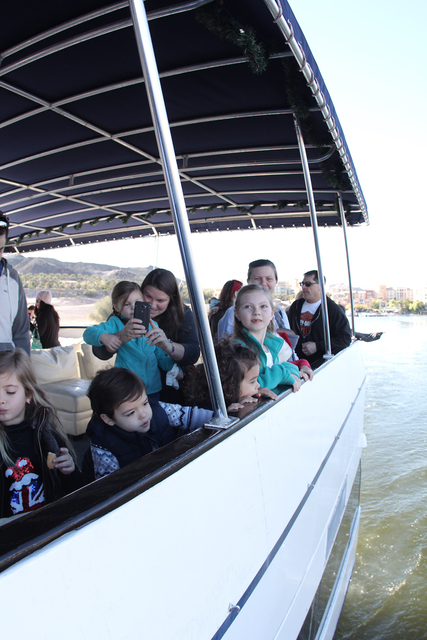 Lake Las Vegas celebrates Halloween with holiday-themed kids and adult cruises, a performance of Shakespeare's Macbeth and the Henderson Symphony Orchestra's "Scary Symphony." They are part of the Fall Festival at Lake Las Vegas, which includes other Halloween and fall-themed events and activities, through Nov. 27.
The Scary Symphony is being performed Saturday on the Ponte Vecchio Bridge overlooking Lake Las Vegas from 2 to 3 p.m. It is free to attend. Under the direction of Alexandra Arrieche, the orchestra will perform a family-friendly program of spooky favorites and the Nevada premier of "The Composer is Dead" by Nathaniel Stookey with text by Lemony Snicket. The program also will include "La Forza del Destino" by Giuseppe Verdi and "Night on Bald Mountain" by Modest Mussorgsky.
The Haunted Pirate Cruise around the lake features fun activities for the family. Attendees can meet pirates and should be prepared for spooky surprises. Costumes are welcome, and prizes will be awarded. Admission is $25 per person, and children (age 12 and younger) must be accompanied by an adult (21 or older). Haunted Pirate Cruises will sail from 6 to 7 p.m., Oct. 28. Arrive 15 minutes prior to boarding at the marina in MonteLago Village.
MacBeth, the Shakespeare tragedy, is being staged by the Shakespeare Institute of Nevada on Oct. 28 on the grassy knoll main stage in MonteLago Village from 7 to 8:30 p.m. The famed play dramatizes the damaging physical and psychological effects of political ambition on those who seek power for its own sake. Performances are free. Special VIP seating is available for $35 per person and includes front row seating and wine and hors d'oeuvres at Essence &Herbs from 6 to 6:45 p.m.
The Shipwrecked Adult Haunted Cruise features a costume contest and prizes, music, free appetizers and Captain Morgan Rum drinks and other spooky surprises. Admission is $25 per person for adults (must be 21). The Halloween night cruise sails from the marina in MonteLago Village around the lake at Lake Las Vegas from 7 to 9 p.m. on Monday, Oct. 31. For tickets and festival information, visit lakelasvegas.com.
The Fall Festival features other Halloween, seasonal and foodie events, many for free. Free daily activities include a pumpkin patch, hay bale maze, a trick or trike tricycle course and a corn pile where kids of all ages can play in a giant pile of real corn kernels. For the complete Fall Festival at Lake Las Vegas schedule, visit lakelasvegas.com.
Lake Las Vegas is in Henderson near Galleria Parkway and I-515/U.S. 95 or off Lake Mead Parkway and Lake Las Vegas Parkway. Free parking will be available at the Hilton Lake Las Vegas Resort &Spa parking garage adjacent to MonteLago Village.