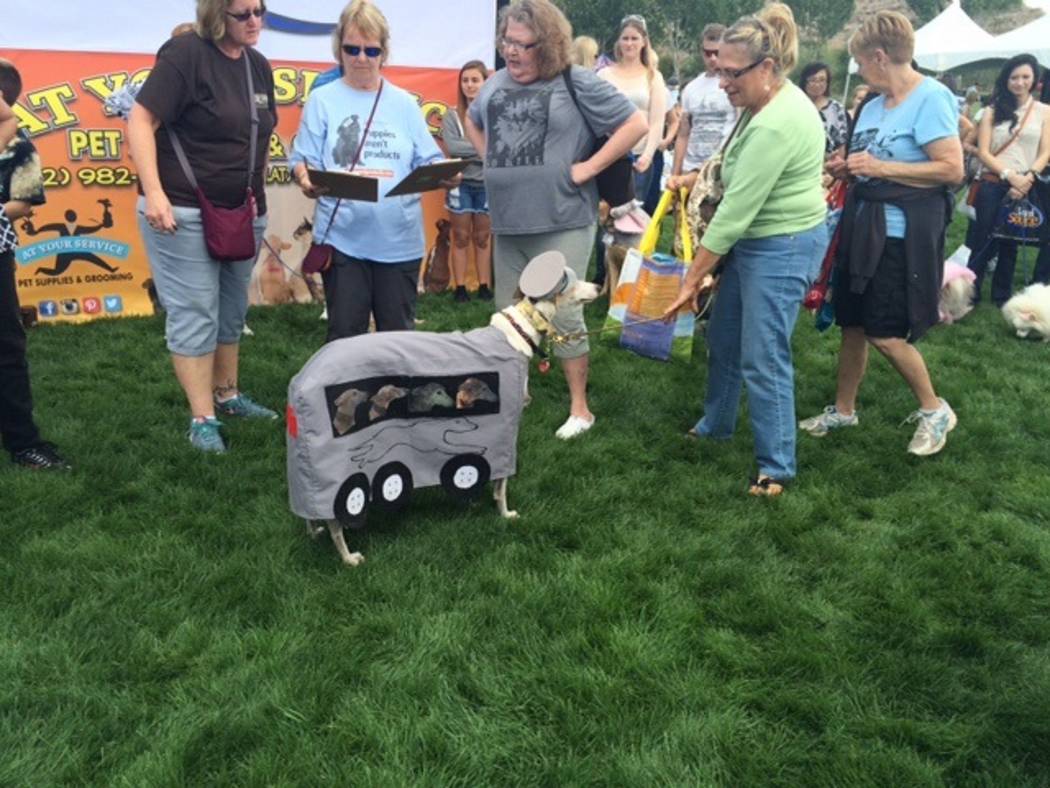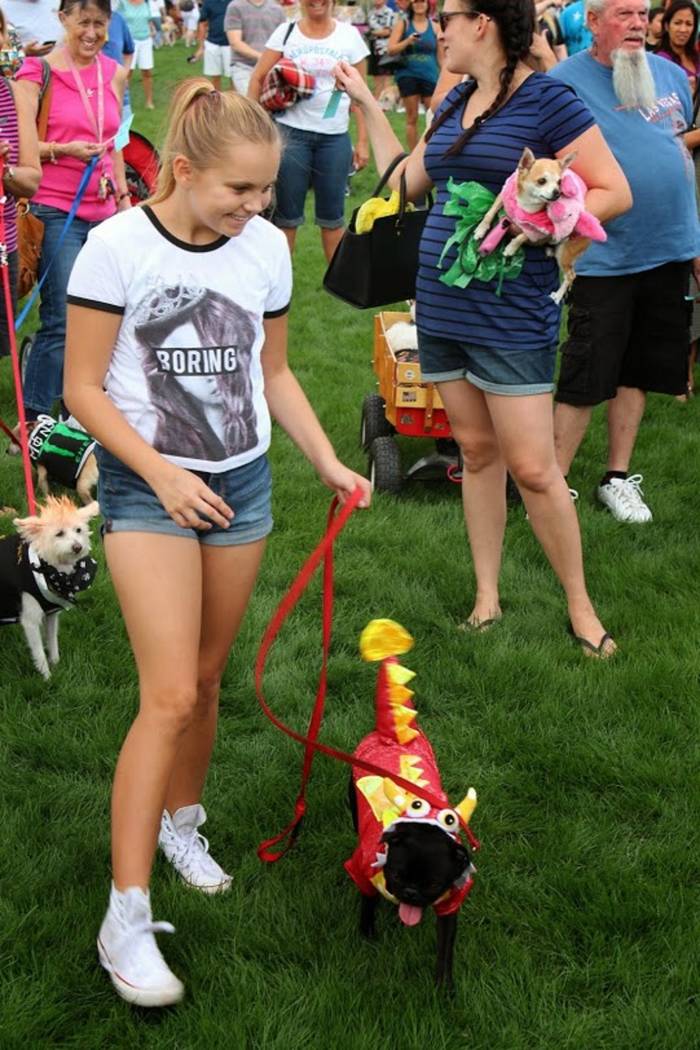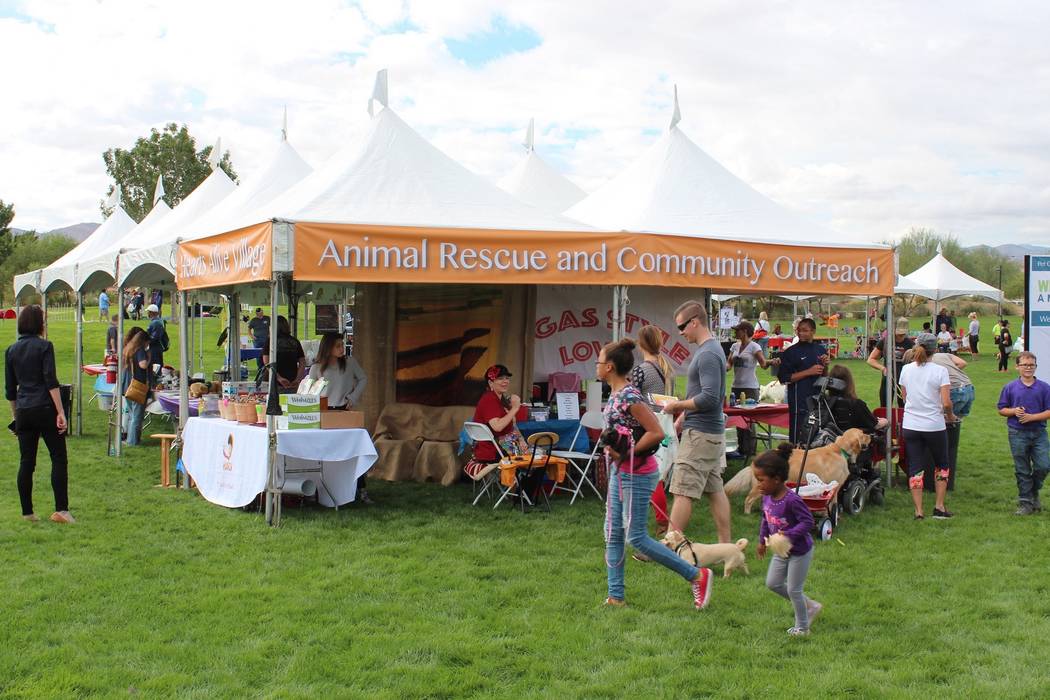 There are thousands of abandoned, rescued and neglected animals throughout the Las Vegas Valley. You can learn to use your free time, skills or resources to help them while enjoying a day of fun during the free Family, Fur &Fun Festival. The pet-friendly event will be at Exploration Park in the Mountain's Edge on Oct. 14 from 10 a.m. to 3 p.m.
"Sadly, the need is great, and rescue organizations are often short-staffed or low on pet food and supplies," said Christy Stevens, chairperson of Family, Fur &Fun Festival. "We invite the community to meet the dedicated people from local rescues and shelters during the festival and learn how they can make a difference in the life of these vulnerable animals."
Stevens said the best way to help is fostering. Caring for an animal until a forever home is found makes the experience less stressful for the animal and helps open up limited space in rescues for other animals in need.
"An important fostering consideration is spending time with animals to help them overcome physical or emotional challenges, including building trust toward humans for animals coming from abusive situations."
Some easy ways to help include volunteering and in-kind services, supplies and monetary donations.
"Volunteers are an invaluable resource for rescues," Stevens added. "They provide extra hands to help care for and socialize animals and people with skills in areas such as fundraising, communications, graphic design, carpentry, general handyman work and photography provide much needed support.
"If you're unable to give time, shelters always appreciate donations and need pet food," Stevens said. Animal rescues can provide a list of needed items. These may include cat litter, beds, collars and leashes, sweaters, bowls and shampoo. Check to see if a monthly giving program is available, which may make donating money easier and allows organizations to budget appropriately.
Participating nonprofits at the Family, Fur &Fun Festival are Animal Help Alliance, The Churchill Foundation, Hearts Alive Village and Chi of Hearts, Las Vegas Hot Diggity Dachshund Club and Rescue, On My Way Home Rescue and Paws 4 Love. Proceeds from the event raffle and Halloween Pet Costume Contest at 1:30 p.m. will benefit them.
Attendees can also enjoy a variety of fun, educational and interactive booths, dog sport demonstrations by Atomic Dogs and hands-on activities for children to experience pets. There will be pet adoption opportunities; arts and crafts; doggie photography; "Ask the Vet," table hosted by Legacy Animal Hospital; music and food and refreshments.
For information and participation opportunities, visit www.familyfurandfun.com, call 702-595-0644, or email info@familyfurandfun.com.
Exploration Park is at 9700 S. Buffalo Drive, just south of Blue Diamond Road near the Mountain's Edge main entrance. Developed by Focus Property Group, Mountain's Edge features a variety of floor plans, trails, open spaces, public facilities, three parks and Clark County's neighboring Mountain's Edge Regional Park. The master plan's southwest Las Vegas location also provides access to the Red Rock National Conservation Area, major employment, Las Vegas Strip entertainment offerings, schools and more. For information, visit www.mountainsedge.com.