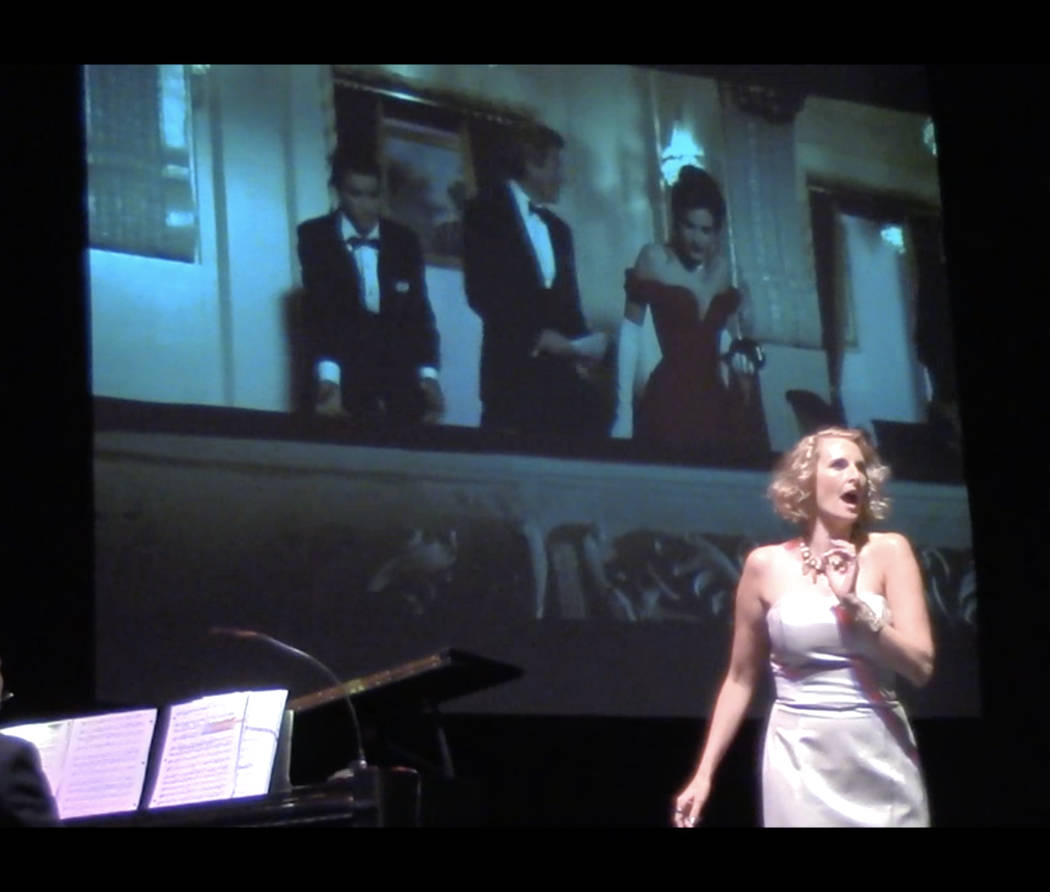 Inspirada, a master-planned community in west Henderson, welcomes back the return of its Opera in the Park series; this time presenting Opera in the Movies, featuring a unique marriage of hits performed by Sin City Opera and famous clips from more than a dozen of the most beloved classic motion pictures at Solista Park Pavilion at 8 p.m. Saturday.
Inspirada residents and community members valleywide are invited to enjoy the free cinematic experience, presenting famous movie clips from box office sensations, including: "The Godfather," "Life is Beautiful," "The Fifth Element," "Pretty Woman," "Goodfellas" and "The Goonies." Blockbuster and opera enthusiasts also will appreciate snippets from the Marx Brothers' comedic 1935 hit, "A Night at the Opera."
"Our inaugural Opera in the Park event last month featuring Mozart's "The Princess and the Magic Flute" was so well-attended, we can't wait to see the turnout for tonight's Opera in the Movies," said Megan Conklin, the community's lifestyle director.
"There's no better way to celebrate summer than with a complete sensory experience, featuring movies projected on the big screen, musical performances by Sin City Opera, and, of course, food and drinks by our own Jolly Beans Café and partners, Khoury's and Bad Beat Brewing. We hope to continue our Opera in the Park series in the months and years to come."
Guests who are 21 and older are encouraged to make an evening of it and enjoy the pre-show activities starting at 6:30 p.m. There will be a wine sampling hosted by Khoury's Fine Wine &Spirits until 8 p.m., as well as a beer garden sponsored by Henderson's very own Bad Beat Brewing Co., featuring refreshing beer for purchase until 9 p.m. Guests can also pre-order boxed dinners from Jolly Beans Café by visiting jollybeanscafe.com or emailing them at info@jollybeanscafe.com.
Sin City Opera is Las Vegas' contemporary opera company dedicated to bringing opera and classical music to our community.
Inspirada is ranked as the best-selling master-planned community in Henderson. With a projected build-out of 8,500 homes within the Inspirada villages by Inspirada Builders LLC, Inspirada is home to more than 4,000 residents who have access to programs and activities managed by a full-time staff that creates social calendars to bring neighbors together in the parks and the Inspirada Community Center. For more information, visit inspirada.com or follow the community on Facebook at www.facebook.com/InspiradaNV.