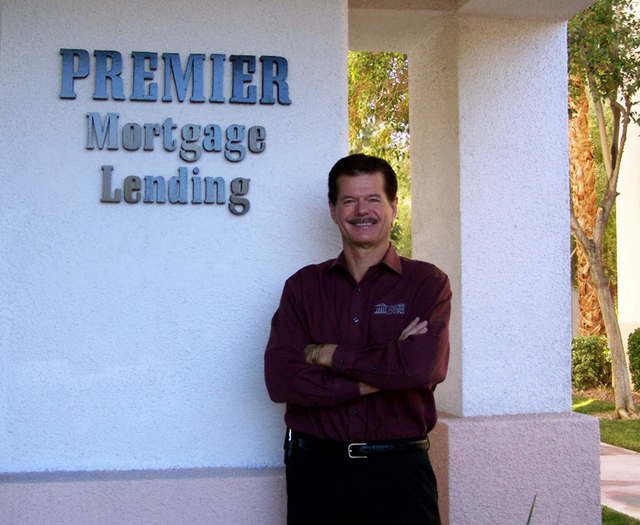 "It's cheaper to buy a home than to rent."
Have you heard that before? In fact, with interest rates so low, the comparison between a mortgage payment and rent payment makes it a true statement — it is cheaper to own. But only if you have the money to make the down payment.
Now Premier Mortgage Lending offers a game-changing solution: a true, no-gimmicks 1 percent down loan program. "I've been a mortgage lender for over 30 years, and I can honestly say this may be the best new loan program I have ever seen," Rick Piette, owner of Las Vegas-based Premier Mortgage, revealed. "Unlike some loans presented to us that can be restrictive, this one is the real deal. It's a conventional loan, it has simple guidelines, and it's widely available to borrowers.
"And now — for literally 1 percent of the purchase price — we are helping Nevadans get back into homes of their own again."
Some may think it all sounds too good to be true, but Piette knows several recent customers who have seen for themselves that 1 percent down really means 1 percent down.
"The first loan we closed on this program was for a young man who purchased a home for $156,000. His total cash investment at closing was $1,560, and his mortgage payment is $991.53. That means that for less money than it would have cost him to rent or lease, he acquired the start of a financial nest egg, the security of homeownership and the benefits of deductible mortgage payments."
But the perks don't stop there. When you put 1 percent down on your purchase, the lender funds an additional 2 percent – giving you a total of 3 percent equity in your home at closing.
"That means our young friend started his homeownership journey with $4,680 of equity, rather than $1,560," Piette said.
Why would the lender do that? There's no trick to it; it's strictly a business decision it made for two reasons. First, this loan program will help the lender capture a larger share of the market, and, secondly, it will recoup its initial expenditure by charging a slightly higher interest rate — approximately 0.25 percent above market — for the complete loan amount.
As if those aren't enough perks, Premier Mortgage also combines this program with its no-fee financing option, so borrowers pay nothing for loan origination, document and underwriting fees.
"Prepaid items still apply, such as taxes, insurance, escrow and title fees, and those typically equal about 2 percent of the purchase price," explained Piette. "However, it's common for sellers to contribute toward a buyer's closing costs. When that happens, it brings the cash-out-of-pocket amount right back to this 1 percent down payment." (And, surprisingly, even that 1 percent can be borrowed or gifted.)
"So let's take a look at how the numbers work using a $300,000 purchase price as an example. With this loan, you would put down $3,000. With an interest rate of 4.5 percent, your monthly principal and interest payment would be $1,474. And, because the lender contributed an additional 2 percent down for you, you immediately have $9,000 of equity at closing. "With a typical 5 percent-down conventional mortgage, you would have a down payment of $15,000, and your monthly payment would be $1,402. So the question is, is it worth paying an additional $12,000 out of pocket to save $72 per month? Or would that $12,000 be put to better use for furniture, carpet, window coverings or other upgrades for your home?
"The bottom line is that, before offering this loan to Premier's customers, I tried to find fault with it from every direction — it just seemed too good to be true. But it's not. It works exactly as it says, and we're helping buyers get into homes now who thought they were years away from making it happen. It just doesn't get any better than that," Piette said.
If a lack of cash has held you back from becoming or returning to being a homeowner, this new loan program may be the perfect vehicle to put you back on the path to financial independence. To learn more about the qualifying conditions for this loan, visit Premier's website at 1PercentLoan.com.
For additional information or to schedule an appointment to discuss Premier Mortgage Lending's 1 percent down loan program, call 702-485-6600. You also can apply online at premiermortgagelending.com.
Premier Mortgage Lending is located at 701 N. Green Valley Parkway, Suite 125 in Henderson, Nevada.