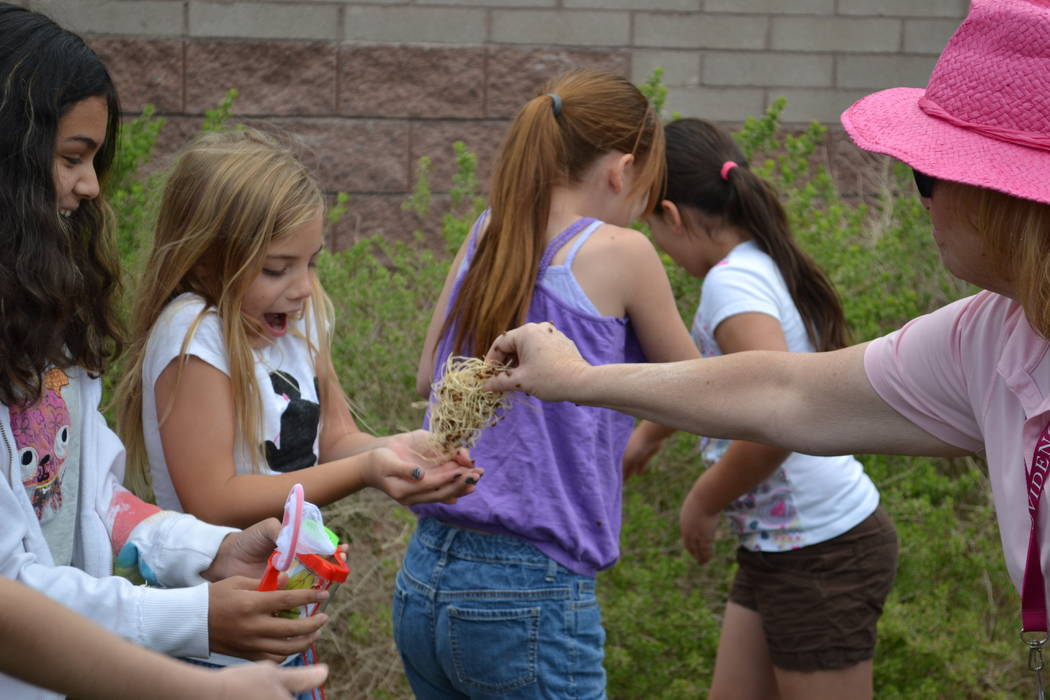 Go Green with Providence on April 21 in support of Earth Day, the annual international celebration to demonstrate support for keeping the planet healthy and clean. The free family-friendly event features a cleanup and interactive environmental-related activities at the community's Huckleberry Park.
"We've created some fun and creative ways for all ages to learn and do something about keeping our environment clean," said Jenna Mooney, lifestyle director of Providence Master Homeowners Association. "We're so happy to invite the community to join Providence residents and neighborhood partners in recognizing and celebrating Earth Day and learning about this great master-planned community."
The day begins with a Bureau of Land Management cleanup in the desert area west of Providence from 9-11 a.m. Volunteers should meet at the Huckleberry Park basketball courts at 8:30 a.m., where they will be assigned an area, pick up shuttle transportation and receive a backpack with a water bottle and a T-shirt.
Going Green Earth Day festivities continue at Huckleberry Park from 11 a.m. to 2 p.m. There will be music, games, a special animal show, a toddler play yard and kids section with an inflatable bungee run, an obstacle course and interactive games. Kaia FIT will offer a power workout and yoga during the event, while Star Nursery will host gardening demonstrations for kids and adults. Kids will learn how to plant fruits and vegetables in a bag during the "Plant Your Own Lunch" demo, while adults will learn how to plant the ingredients needed to make salsa during the "Plant Your Own Salsa" demo. Frozen Frog, Soul Food Café Express, 50 Shades of Green and Fusion Beastro food trucks will have food items for sale.
The Birdman Show is a fun and educational zoo-type show including comedy and an eagle, condor and 15-foot snake. It presents information about the importance of predators for rodent control as an alternative to using poisons that can seep into the ground and affect crops.
In addition, a variety of community partners will have information and giveaway items. Attendees can pick up a passport at the Providence Master Association table. Those who visit all the partners and have their passport stamped will have a chance to win a gift basket. Opportunity Village also will be on-site to provide free shredding.
At the end of the event, Providence will continue with its tradition of releasing ladybugs. They are considered beneficial because they consume harmful insects that kill or damage flowers, shrubs and trees.
To sign up for the cleanup, visit surveymonkey.com/r/blmvolunteersignup. For event information, call the Providence Master Homeowners Association at 702-216-2020.
Attendees also are invited to tour Providence, which has ranked consistently among the fastest-selling master-planned communities in the state and country since it opened. Wide, tree-lined boulevards frame the 1,200-acre community, which features top builders, including KB Home and Richmond American Homes, offering a variety of floor plans and amenity options for every lifestyle.
Just north of the I-215 Beltway north and Hualapai exit, Providence is at 7181 N. Hualapai Way, Ste. 150, and Huckleberry Park is at 10325 Farm Road. For new home information, visit providencelv.com or call 702-433-5084.