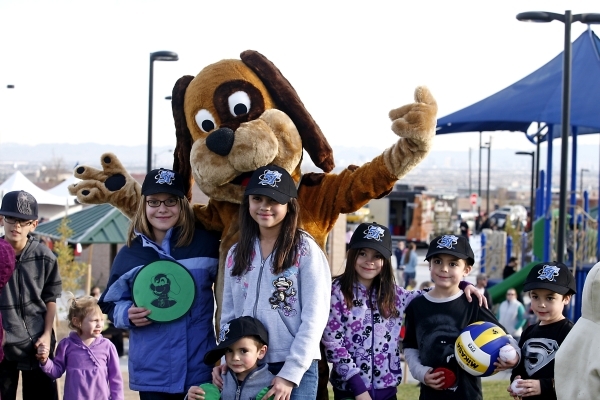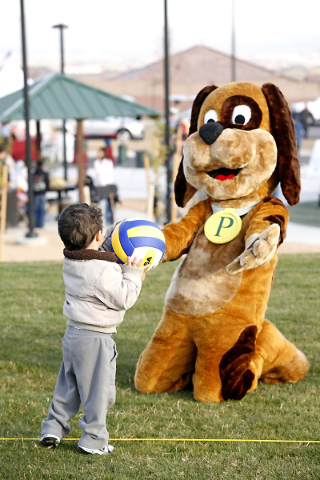 The holiday season is a time of joy, celebration and giving to those less fortunate. Providence combines all three at today's free Hometown Holidays event from 4 to 8 p.m. at its new Huckleberry Park.
"This is a great time of year, and we're glad to present Hometown Holidays again as a fun — and free — way for families and friends to spend time together and celebrate Christmas, Hanukkah and Kwanza," said Jenna Bell, lifestyle director of the Providence Master Homeowners Association. "This year, we're partnering with the Macy's Believe campaign and Three Square, which allows us, our residents and guests to help us with our mission of building a strong community by supporting others."
Macy's has turned a favorite Christmas tradition into an easy way for youngsters to learn about giving. During Hometown Holidays, kids can write a letter to Santa to benefit the Macy's Believe campaign. For every letter received, Macy's donates $1 to the nonprofit Make-A-Wish organization, which grants wishes for children battling life-threatening medical conditions.
While memories are made during the holiday feast, unfortunately, many struggle to provide a meal for their family. To help these individuals who do not have a secure food source, event attendees are invited to bring canned goods and nonperishable items. The donated items will benefit Three Square, the local nonprofit food bank that provides food assistance to more than 1,300 partner sites in times of crisis and hunger.
On the more festive side of Hometown Holidays, activities include train rides; Christmas, Hanukkah and Kwanzaa craft-making; cookie decorating; holiday-themed carnival games; a bounce slide; food trucks; and Christmas tree-lighting at 4:30 p.m. Set to holiday music, fireworks — weather permitting — will light the sky at 7:30 p.m.
Of course, Santa Claus will be on hand to meet with kids. Special photo pricing packages are available, with Providence residents receiving Santa pictures for free. Additionally, Charlie Brown, Snoopy, and Lucy of Peanuts fame and P.D., Providence's lovable canine mascot, will be roaming around the event.
Hometown Holidays is sponsored by Providence and Providence Master Homeowners Association. For information, visit www.providencelv.com.
While at Huckleberry Park, visitors also can enjoy the amenities that Providence's third park offers, including large and small dog parks, a multiuse events field, full-court basketball, outdoor stage area, swings and picnic area. The park is at 10325 Farm Road, north of the I-215 North Beltway and Hualapai Way exit.
Developed by Focus Property Group, Providence is among the country's fastest-selling master-planned communities. Wide tree-lined boulevards frame the 1,200-acre community which features top builders, including Lennar, Richmond American Homes, Ryland Homes, Summit Homes and Woodside, offering a variety of floor plans and amenity options. In addition to the new Huckleberry Park, the master plan features The Promenade Park, Knickerbocker Park with views of the Las Vegas Valley, and miles of trail systems.
Providence is in northwest Las Vegas at 7181 N. Hualapai Way, Ste. 150. For information, visit www.providencelv.com or the information center or call 702-433-5084.