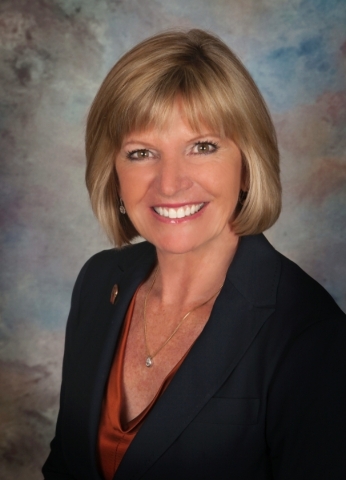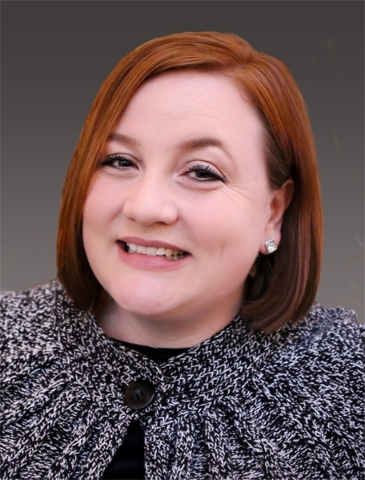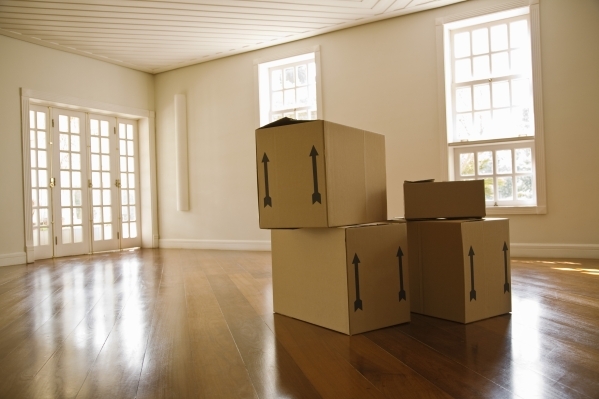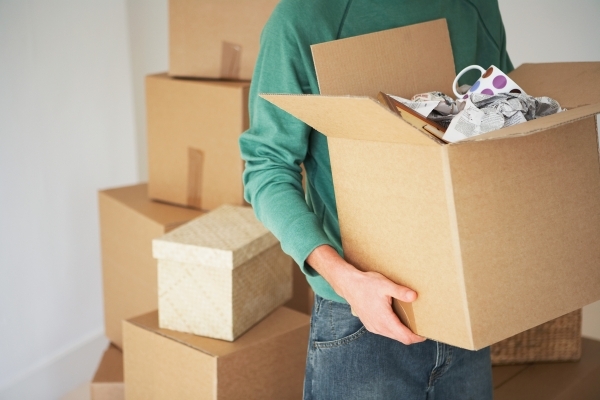 FNC report: Vegas price appreciation greater than U.S.
Las Vegas housing market was up 1.3 percent in September over the previous month, making it No. 4 in the nation for month-over-month appreciation, according to the FNC Residential Price Index.
The report showed that home prices nationally gained .2 percent that month in what a statement called a "surprise pickup in homes sales." It also said average home prices were up 1.7 percent in the third quarter, less than the 3.5 percent in the second quarter.
Appreciation nationally has been "in low gear" even given a shortage of houses for sale and low mortgage rates, said Yanling Mayer, FNC's housing economist and director of research.
"On the demand side, slowing consumer spending in recent months, as well as weak inflation, is a telltale sign that there remains a great deal of economic uncertainty, which for the most part is holding back would-be homebuyers," Mayer said.
This report may differ from other studies of average prices as it combines recorded sales with appraisals and neighborhood attributes but eliminates bank-owned and foreclosed homes, which traditionally sell much more cheaply.
Using that method, the FNC index estimates that the Las Vegas Valley price appreciation is 13 percent over last September — third highest in the nation among metro areas behind Denver and Miami.
Fewer Las Vegas home buyers paying cash; short sales declining
Fewer homebuyers in Las Vegas are paying cash, and homes that are underwater are a continuing smaller percentage of the Southern Nevada market, according to recent numbers released by the Greater Las Vegas Association of Realtors.
At 30.9 percent of the total, cash sales are still high compared to elsewhere in the nation, but they're below last month's 35.1 percentage and well below last year's 59.5 percent peak in February of 2103. In a news release, GLVAR said that indicated while cash buyers remain active in Las Vegas, their influence on the market and its pricing is declining.
People buying short-sale houses also are paying more than in 2014, with the median short-sale price of a single-family house at $185,000 compared to $160,000 last year.
GLVAR President Keith Lynam noted that if Congress once again extends the Mortgage Forgiveness Debt Relief Act of 2007, something his organization supports, short sales could increase. Without that, a seller could have to pay taxes on the debt forgiveness as if it were income.
Also, more houses for sale are getting offers than a year ago. When October ended, some 8,252 homes were on the Multiple Listing Service that had not a single offer. However, that's 7.1 percent lower than a year ago.
Meanwhile, the median sale price remained steady at $220,000, which Lynam said indicated stability in the market.
Report: Las Vegas 13th best place to own a home
Las Vegas ranks behind a dozen cities in the nation as the best place to own a home, but ahead of the rest, according to a new analysis by Porch.
People here have next to the best confidence in our real estate market of any metro area in America, and the valley ranks No. 1 in tax fairness and high in economic opportunity.
Overall, Southern Nevada is ranked 13th nationally in a Porch survey on the Best Place to Own a Home in America — behind Buffalo and ahead of Tampa.
Las Vegas performed well in climate, as expected and also in walkability, which might be less expected. That's the good news. On the downside, the region's low scores came in education opportunity and safety. Surprisingly, it was 35th when it came to the commute.
Phoenix, Tampa and Atlanta earned similar report cards.
Melissa Zimbelman named WCR 2016
Local Realtor Melissa Zimbelman, who has served in several volunteer and leadership roles for the Greater Las Vegas Association of Realtors has been named 2016 president of the Women's Council of Realtors.
Zimbelman is the broker-owner and a property manager at LUXE International Realty & Property Management in Las Vegas. During 2015, she served as president-elect of the WCR nationally. She is also a past president of the Nevada and Las Vegas chapters of the WCR.
She was officially installed into her new role leading the organization of women Realtors nationwide during the annual meeting of the National Association of Realtors in San Diego.
Zimbelman has been a full-time Realtor for more than 16 years in Southern Nevada. Her involvement with Women's Council includes serving on its executive committee, the Leadership Academy faculty and Strategic Planning Committee, as well as serving as a regional vice president for Region 4. She has also served as chair for the Outreach and Communication Strategic Forum Committee, member of the Broker/Owner/Manager Program Group and as an instructor for numerous national meeting classes.
At GLVAR, she serves on the Multiple Listing Service Committee and is also a multi-year Sterling Club/President's Circle member as a leading supporter of RPAC, the political action committee for local Realtors. She also contributes to several local charities and was a founding member of Gayle's Closet, a recurring clothing drive to support the Shade Tree shelter for women and children in Las Vegas.
Linda Rheinberger installed into key position with NAR
Longtime local Realtor Linda Rheinberger was installed Nov. 12, as the My Realtor Party Community Engagement Liaison for the National Association of Realtors.
Rheinberger was officially installed into the key role within the nation's largest professional association during its national convention in San Diego by NAR President Tom Salomone, who appointed her to the position.
As NAR's Community Engagement Liaison, she will be part of NAR's extended national leadership team and will be charged with helping Realtors work with community and government leaders nationwide. She will be the liaison to the following NAR committees: Diversity Committee; Executive Committee; Housing Opportunity Committee; Multicultural Real Estate Leadership Advisory Group; Smart Growth Advisory Board; and State and Local Issues Policy Committee.
This is the latest NAR leadership position for Rheinberger. Last year, she was elected to serve as NAR regional vice president representing NAR's Rocky Mountain Region on its 2015 board of directors, representing Nevada, Arizona, Colorado, New Mexico, Utah and Wyoming.
Rheinberger, who has worked in Las Vegas since 1986, is a Realtor at Berkshire Hathaway HomeServices, Nevada Properties in Las Vegas. She served as 2006 president of the Greater Las Vegas Association of Realtors and 2010 president of the Nevada Association of Realtors. She is also a member of the GLVAR Hall of Fame and NAR Hall of Fame, and was honored as NVAR's 2010 REALTOR® of the Year.
CALV elects 2016 board, led by incoming President Soozi Jones Walker
The Commercial Alliance Las Vegas has announced its new officers and directors for 2016, with longtime member and industry leader Soozi Jones Walker, serving as president of the commercial real estate organization as of Jan. 1.
Walker, who is president and broker of Commercial Executives Real Estate Services in Las Vegas, previously served as president-elect and as treasurer and a director of CALV's board. Her professional affiliations and designations include being a Certified Commercial Investment Member and a member of the Society of Industrial and Office Realtors.
Walker has worked in the local real estate industry since 1979, specializing in commercial real estate since 1986. She has also served on the board of directors for the Greater Las Vegas Association Realtors, where she has been a dean of faculty and serves on its Professional Standards Committee and Faculty Committees. She is also a CCIM instructor for the National Association of Realtors.
Other members of the 2016 CALV Board of Directors, including their professional designations, their company and their position on the CALV board, include:
• Bobbi Miracle, CCIM, SIOR, Commercial Executives Real Estate Services —immediate past president.
• Jennifer Ott, CCIM, ROI Commercial Real Estate — president-elect.
• Paul Bell, Risk Reduction Graduate, Certified Residential Specialist, Graduate Realtor Institute, Resort and Second-home Property Specialist and Short Sales and Foreclosure Resource, Berkshire Hathaway HomeServices, Nevada Properties — treasurer.
• Robin Civish, CCIM, ROI Commercial Real Estate — director.
• Cathy Jones, CCIM, Sun Commercial Real Estate — director.
• Tom Lisiewski, Your Real Estate Co., Commercial Marketing Group — director.
• Tedd Rosenstein, CCIM, Nevada Development and Realty Co. —director.
The Commercial Alliance Las Vegas is GLVAR's commercial real estate division. For more information, visit www.calv.org.