Real estate experts launch note. A Mortgage Agency
September 29, 2023 - 1:54 pm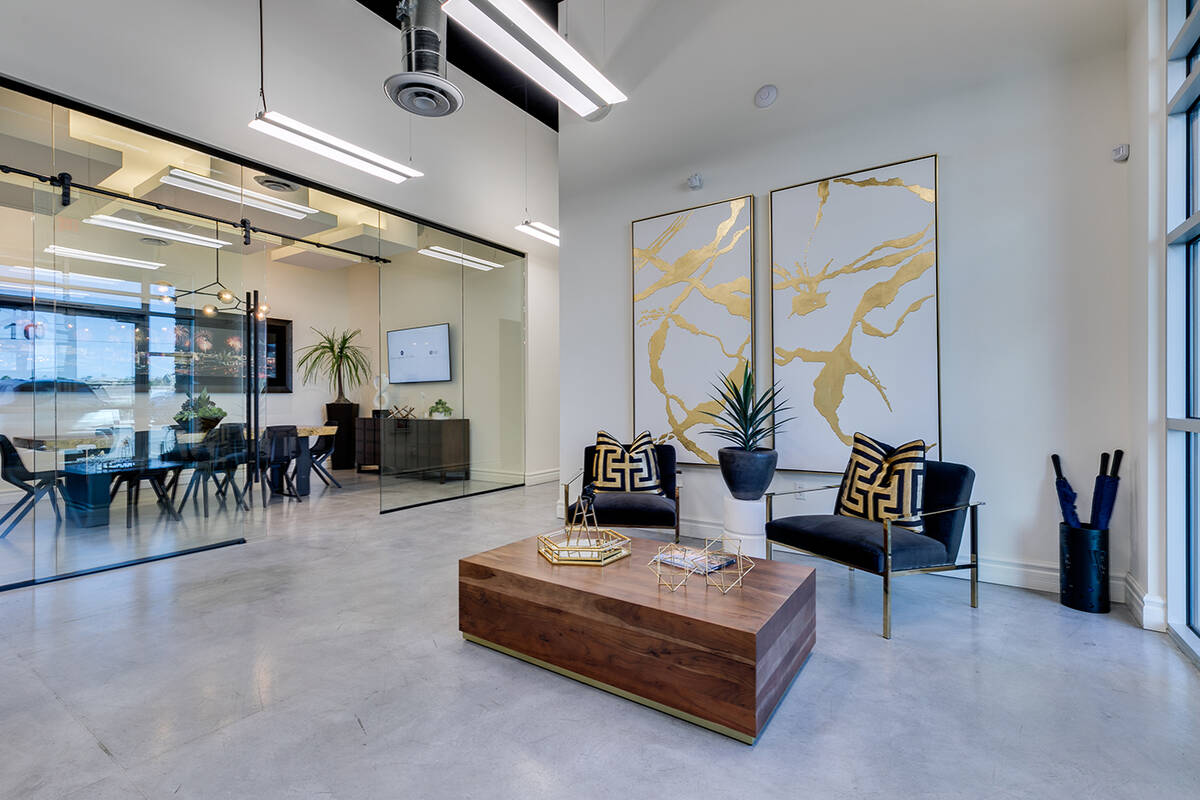 Local industry veterans have come together with a shared vision to launch note. A Mortgage Agency, providing Southern Nevada homebuyers and owners with a comprehensive array of mortgage solutions. A full-service lender offering pre-approvals, in-house underwriting and on-time closings at competitive interest rates, note is designed to help local residents achieve a clear path to homeownership.
Note's owners include partner Christopher Biaggi, president and CEO of All Western Mortgage; partner Craig Tann, CEO of huntington &ellis, A Real Estate Agency; and named president Timothy Deibert, previously vice president of All Western Mortgage.
"Working together with a common goal and a strong commitment to always doing what's best for the consumer is a winning formula," Tann said. "I couldn't have chosen better partners to bring our vision of becoming one of the most admired brands in the mortgage arena to life."
The agency is building its team with a small handful of handpicked industry veterans who share the company's vision, values and work ethic, to deliver a high-level of service.
"This new chapter at note is an endeavor of some of the best mortgage and real estate minds that I know. It will be our chance to combine those skill sets between all of us to deliver the best mortgage experience possible for our clients and agents," said Joey Ciaglia, vice president of note. "In my opinion, this is the start of the future of the mortgage banking industry in Las Vegas. The bar is set, and we will deliver."
The mortgage professionals who have been selected to join the note team are:
■ Amee Klassen, vice president
■ Joey Ciaglia, vice president
■ Nick Paggi, mortgage banker
■ Chris Crabb, mortgage banker
■ Heather Yerger, senior loan processor
■ Hattie Fallon, junior loan processor
■ Lori Colella, loan processor
"The mortgage industry is somewhat of an exhilarating roller coaster. Between caring for buyers and getting them in homes during uptimes and downtimes in the market to caring for Realtors and their success, it is not for the faint of heart," Klassen said. "The team we have built is well-equipped to not only succeed in this industry, but to make our mark. I'm looking forward to this next chapter of not only note's success but the continued success of huntington &ellis as a partner, and advancing our joint industries."
Note is an extension of huntington &ellis, A Real Estate Agency, an affiliate of Leading Real Estate Cos. of the World. Located at 9435 W Russell Road, Ste. 110 just off the 215 Beltway, note offers a suite of mortgage services, including conventional, Federal Housing Administration, Department of Veterans Affairs, alternative A-paper, first-time homebuyer programs with down payment assistance and private money solutions.
"I've worked in the mortgage industry since 1996 and have been based in Las Vegas since 1997. Over the years, I've had the chance to build strong connections with real estate professionals. I am excited to collaborate with two exceptional figures in the real estate field, Christopher Biaggi and Craig Tann," Deibert said. "It is an honor and pleasure to have this opportunity, and will allow us to offer unmatched service and communication to every client. Our approach is straightforward — doing what's right and putting in dedicated effort for each individual client."
For more information about note or to schedule a consultation, visit notemortgage.com. Note. A Mortgage Agency is a Las Vegas-based mortgage agency with professionals that have been committed to serving the needs of their borrowers for more than 30 years. Note is a full-service lender offering quick pre-approvals, in-house underwriting and on-time closings at competitive interest rates.