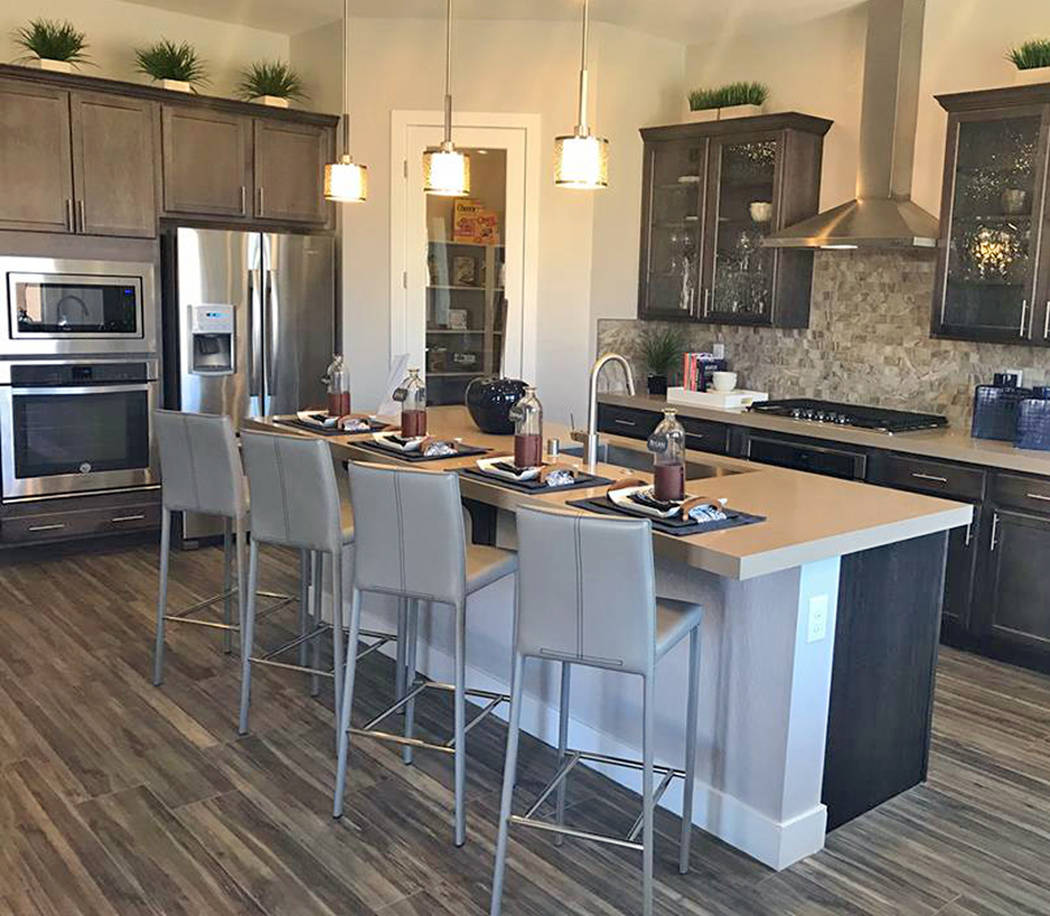 Buying a new home and becoming its first owner is exciting, but needing to sell another home to make the new-home purchase possible leads to doubts.
The Nevada Builder Trade In Program is there to help make buying a newly constructed home on contingency smoother with the professional guidance of the Smith Team at Keller Williams Las Vegas. Robin and Robert Smith operate the program in Southern Nevada.
"We, at the Smith Team completely understand how the thought of buying and selling a home at the same time can be overwhelming. The process can be confusing and, at first glance, you may ask yourself how buying a home on contingency works," Robin Smith said.
"Should you sell your home first and then visit neighborhood sales offices? Or, should you visit model homes, choose your new home and then sell your current one? Will builders reserve a home for you while you sell yours, even in today's competitive homebuying market?"
Through the Nevada Builder Trade In Program, the Smith Team works with the home shopper and the builder so that the home shopper's desired home can be bought while the Smith Team sells the current home.
"We've been helping homeowners buy homes from Southern Nevada builders on contingency since 2014, with homes typically selling in 30 to 60 days through the program. Because of our nearly 30 years' experience working in Las Vegas real estate, we understand the dynamics of the market, what buyers look for in a home, and price it for sale accordingly," Robin Smith said.
Among the hundreds of clients who have bought a new home on contingency through the program is Deb Williams, who recently received the keys to her new home at one of 50-plus neighborhoods being constructed by builder-partners Beazer Homes, CalAtlantic Homes, Century Communities, Pulte Homes, Woodside Homes and Sun City Mesquite by Del Webb.
"Last summer, I began looking for a new home because I wanted to downsize," she said, adding that she had to sell her previous home to make that happen.
Like the 100-plus other neighborhoods where the Nevada Builder Trade In Program is offered, hers offers residences in different stages of development, from close to move-in-ready, in the middle of construction and home sites to be released.
She learned about the program while visiting her neighborhood's new-home sales office, and she discovered the strategies behind the program's success rate while meeting the Smith Team.
During the initial meeting, the Smith Team meets a potential Nevada Builder Trade In Program client in his or her home to explain the program, assess the current home's features and condition and provide a complimentary market analysis or projected price for which the home could be listed for sale. The Smith Team also provides advice if there are any minor improvements or repairs that could help boost the potential sales price.
"Today, with the increasing home sale prices, you may be able to sell your home for more than you ever thought if you just take your time to prep and stage your home before listing your home for sale with photos. Homes that appear to be move-in-ready are attracting buyers and sometimes bidding wars," Robin Smith said.
For those who choose the Nevada Builder Trade In Program, the Smith Team lists, markets and sells the home at a reduced commission while offering the buyers' agent the standard 3 percent commission.
For additional information, call the Smith Team at 702-460-5080, visit ISellLasVegas.com or inquire at a builder-partner neighborhood.