Smith Team preps for holiday contingency purchases
November 30, 2018 - 3:17 pm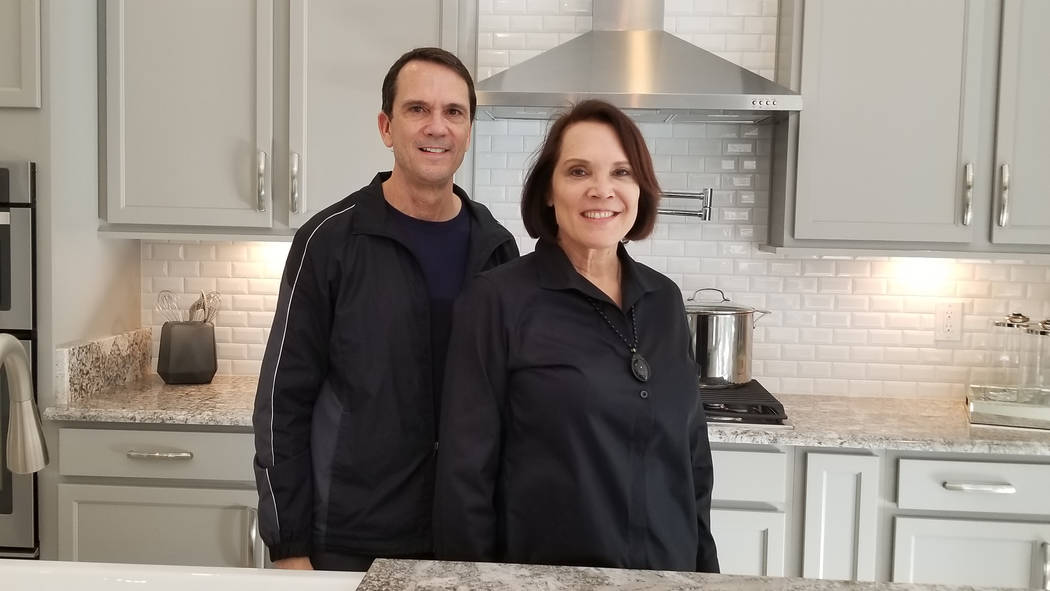 'Tis the winter holiday season filled with family, friends, traditions and cheer. December is a time when Robin and Robert Smith of the Smith Team at Keller Williams Las Vegas are helping homeowners buy a new home from homebuilders while they sell their current home through the Nevada Builder Trade In Program. The team also serves their other clients as buyers' agents and sellers' agents.
"The real estate market is filled with home shoppers serious about buying a home before year-end. Home sellers want to sell their home before 2019. Investors look to buy for 2018 tax advantages. Homebuilders eye year-end sales goals. All of these factors make this a prime time for buyers and sellers, and especially for current homeowners who want to buy a brand-new home contingent on the sale of their current home through the Nevada Builder Trade In Program," Robin Smith said.
During the past 30 years, the brother-sister Smith Team has helped thousands navigate the homebuying, home selling, builder negotiations and contingency sales and in 2014 launched the Nevada Builder Trade In Program for homeowners who want to buy a home on contingency from Southern Nevada homebuilders.
"Buying and selling a home can be confusing and stressful because there are so many different moving pieces. When you're selling a home, you need to determine a competitive price, get your home ready for sale, market it, schedule showings and negotiate a sales contract with someone whose looking for a deal," Robin Smith said. "When you're buying a home, you need to determine your homebuying budget and what you're looking for in a home, research homes within these parameters and visit them, and then make an offer.
"When you are buying and selling a home at the same time, it can become more complicated, and timing the sale and purchase is key. And when you're doing this alongside today's buyers and sellers who are serious about closing the deal by the end of the year, it can get competitive with negotiations. It's so important to have an experienced Realtor in your corner, and we at the Nevada Builder Trade In Program can be there with your financial interests at heart."
The Nevada Builder Trade In Program works with the sales offices of 50-plus builder-partner neighborhoods throughout the Las Vegas Valley, where homeowners can choose from more than 100 floor plans at different price points.
Current builder-partners include Beazer Homes, Century Communities, Pulte Homes, Woodside Homes and Sun City Mesquite by Del Webb. Through the program, a home can be bought on contingency at multiple stages of construction, including standing inventory homes at some neighborhoods.
"We work with homeowners in all different stages in their home search. Some have already discovered the brand-new home that they'd love to buy, while others are beginning to think about buying a new home.
"Regardless of where you are, the first thing that we do is meet with you in your home to talk about the program and what buying a home on contingency really means. During this initial meeting, we also provide a complimentary comparative market analysis that gives you an idea of how much you can sell your home for in today's market so that you can decide if selling your home make sense," Robin Smith said.
For those who select the Nevada Builder Trade In Program, the Smith Team assists in the home search and negotiates a contingency purchase agreement with the builder. Simultaneously, the team lists and sells its client's current home at a reduced commission, while offering the buyer's agent the standard 3 percent commission. After the sale, the Smith Team helps arrange moving services or helps locate a temporary rental, if needed, between the sale of the current home and the completion of the new home.
To learn more about the program, call 702-460-5080, visit ISellLasVegas.com or inquire at neighborhood sales office of a builder-partner.
Homeowners interested in buying a home on contingency at a non-builder-partner neighborhood and receive benefits similar to the Nevada Builder Trade In Program should contact the Smith Team before starting their home search.