Southwest Gas donates water heaters to charity
August 28, 2023 - 12:55 pm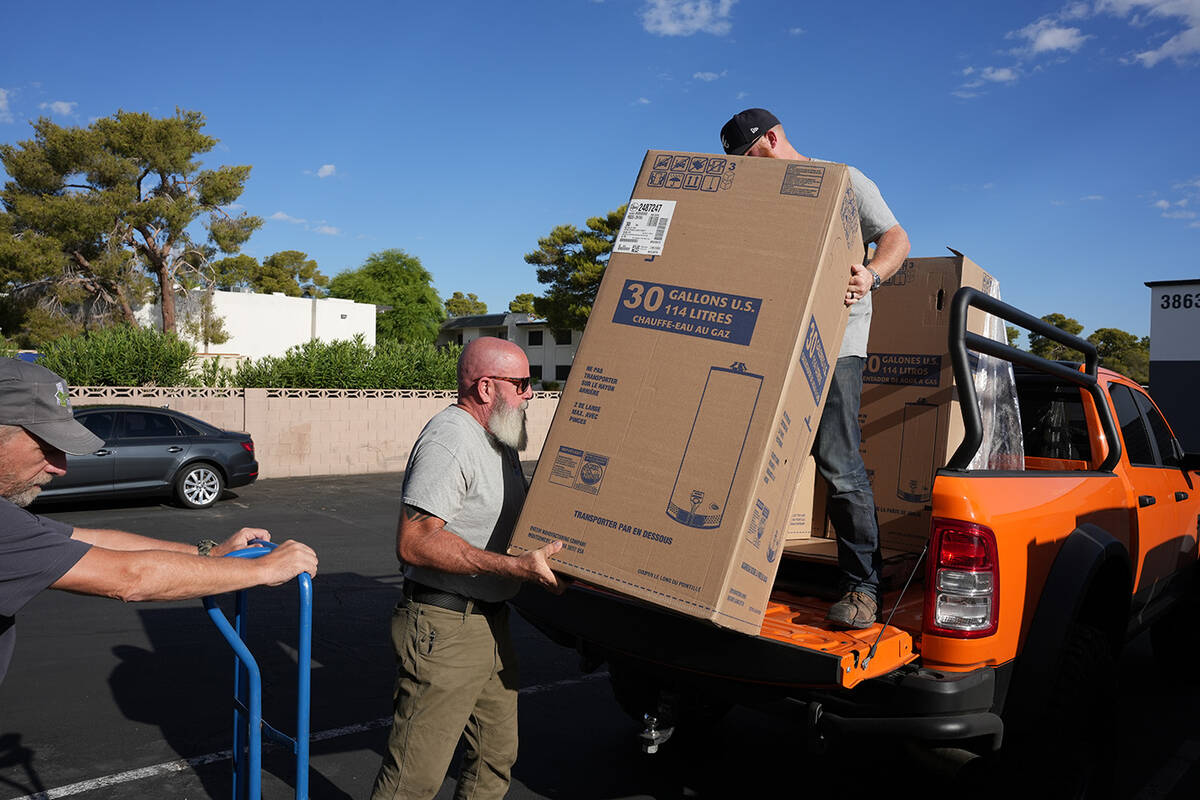 Southwest Gas announced the donation of 20 water heaters to Rebuilding Together Southern Nevada, a nonprofit organization that provides critical home repairs to low-income seniors, veterans and individuals with disabilities.
The donation marked the delivery of more than 80 water heaters from the energy provider since 2016.
"As an energy company committed to building resilient, sustainable communities, we are pleased to provide Rebuilding Together Southern Nevada with natural gas water heaters to help provide life's essentials for low-income seniors, veterans and individuals with disabilities," said Laura Nelson, Southwest Gas vice president of Sustainability and External Affairs. "We share Rebuilding Together's commitment to provide critical home repairs, safety, community and stabilization and this donation will help them achieve their mission."
With the most recent donation, Southwest Gas employees have volunteered in RTSNV National Rebuilding Day for many years, and the company has contributed over $140,000 from the Southwest Gas Foundation and FUEL for LIFE employee giving program.
"Rebuilding Together Southern Nevada is approaching its 30th year of committed efforts aimed at preserving affordable homeownership through critical home repairs," said Bob Cleveland, CEO of Rebuilding Together Southern Nevada.
"Since our beginning, Southwest Gas has been a trusted partner, offering support that enables us to assist a greater number of low-income homeowners in obtaining dignified living to improve their overall quality of life. This donation of water heaters by Southwest Gas allows us to maximize our monetary resources so we may continue to help even more seniors, veterans and individuals with disabilities living in our communities."
Southwest Gas Corp. is an energy company committed to exceeding the expectations of more than 2 million customers throughout Arizona, California and Nevada by providing safe and reliable service while innovating sustainable energy solutions to fuel communities' growth.
For more information about how Southwest Gas is supporting a sustainable energy future, visit swgas.com/sustainability.