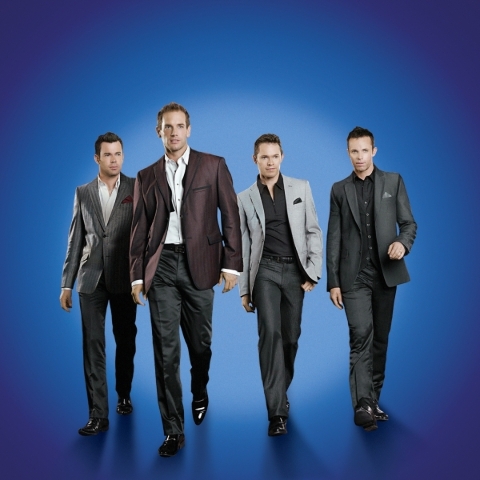 The Summerlin Festival of Arts, now celebrating its 20th year, features more than 100 artists and has a bigger than ever entertainment lineup headlined by Clint Holmes, Zarkana by Cirque du Soleil, Human Nature and Absinthe's tap-dancing duo Sean and John. After taking a hiatus in 2014 to accommodate the grand opening of Downtown Summerlin, the newly reimagined Summerlin Festival of Arts is hosted by the outdoor fashion, dining and entertainment destination in the heart of the community, Oct. 10 and 11. The event is free and open to the public.
"For the 20th year we're pulling out all the stops to reinvent what was already a great community event," said Danielle Bisterfeldt, director of marketing for Summerlin. "We are bringing back the same quality, upscale artistry the Festival has always offered but, we are adding big-name entertainment, more children's art activities, delicious offerings from Downtown Summerlin restaurants and unique experiences like UNLVs Metal Rebel DRC-Hubo robot with an artistic demonstration."
Open Saturday and Sunday from 10 a.m. to 5 p.m., the festivities include a broad variety of artists showcasing original fine artwork for purchase including paintings, pottery, photography, jewelry and handcrafted pieces made from wood, glass and metal.
Live entertainment includes food art carving by Chef Chan Boupha of Le Cordon Bleu College of Culinary Arts Las Vegas, large-scale live canvas painting on Guerrilla Kages by District Artz, as well as performances by the Academy of Nevada Ballet Theatre, Nevada School of the Arts Chamber Orchestra with members of the Las Vegas Philharmonic and Faith Conservatory of the Fine Arts. Discovery Children's Museum hosts free children's art activities all weekend and winners of the annual Best of Summerlin competition will be announced Sunday.
Also new this year is a partnership with HomeAid Southern Nevada for a nonperishable food drive. Festival attendees who donate at least three nonperishable food items at the Festival's HomeAid tent will receive vouchers for two discounted ticket to Absinthe, Human Nature, Nevada Ballet Theatre, The Las Vegas Philharmonic or, any of the Cirque du Soleil shows. Those who donate at least five nonperishable food items will be entered to win two free show tickets or a VIP ballet experience.
"Summerlin is always looking for ways to give back to the community," Bisterfeldt said. "Incorporating nonprofit organizations with the festival brings the perfect combination of art and charitable giving."
St. Jude Children's Research Hospital will showcase its newest installation of sculptures with live painting on Saturday and a special sculpture that children can mark with their hand prints. Festival-goers have yet another charitable opportunity with the third annual Kaleidoscope children's art auction Oct. 10. Proceeds from the auction will benefit The Children's Medical Center at Summerlin Hospital and other local organizations that support children hospitalized for an illness or injury. The Shriners Hospitals for Children Open will host a three-hole miniature golf course for children. All visitors to the Shriner's booth receive a "Buy One Get One" good any day ticket to the PGA Tournament and special prizes will be awarded to winners of the three-hole putt-putt challenge.
The 20th Summerlin Festival of Arts is sponsored by Desert Companion, Land Rover Las Vegas, COX Communications and FashionTrend.Vegas.
For a complete schedule of events visit Summerlin.com.