Summerlin new homes offer array of great room options
February 10, 2023 - 1:00 pm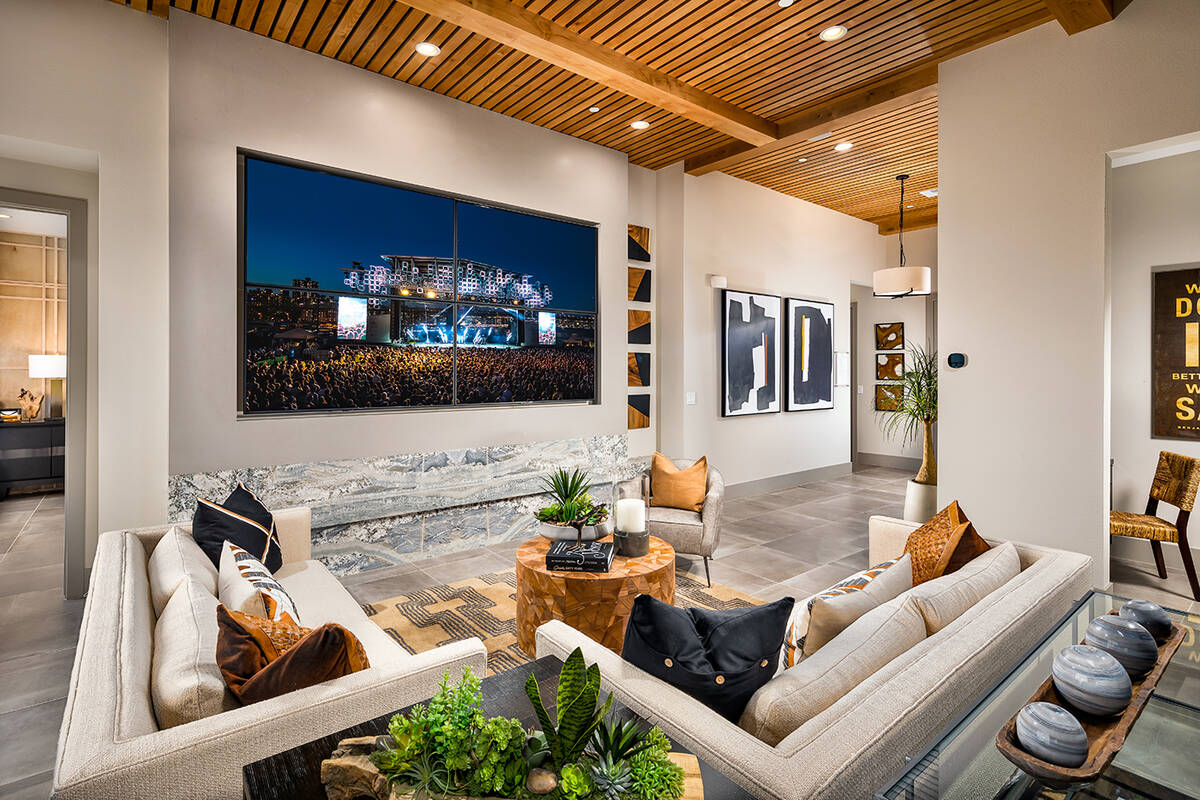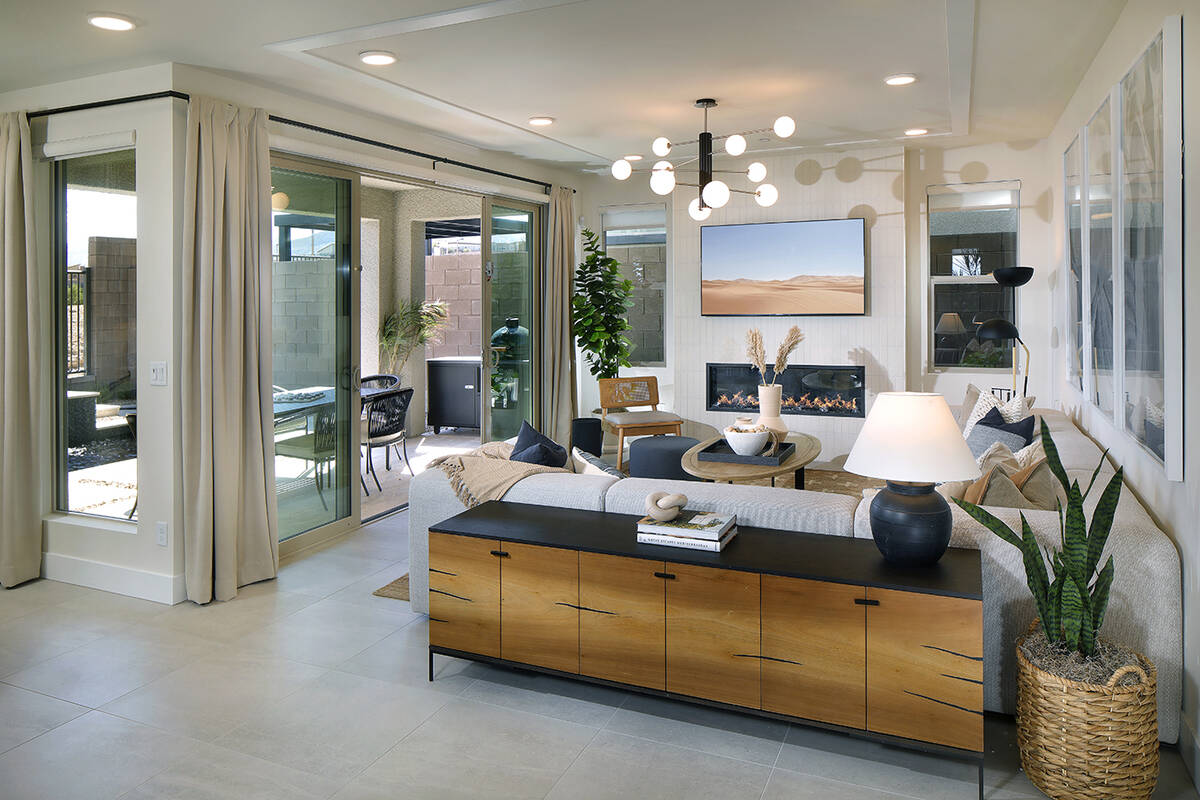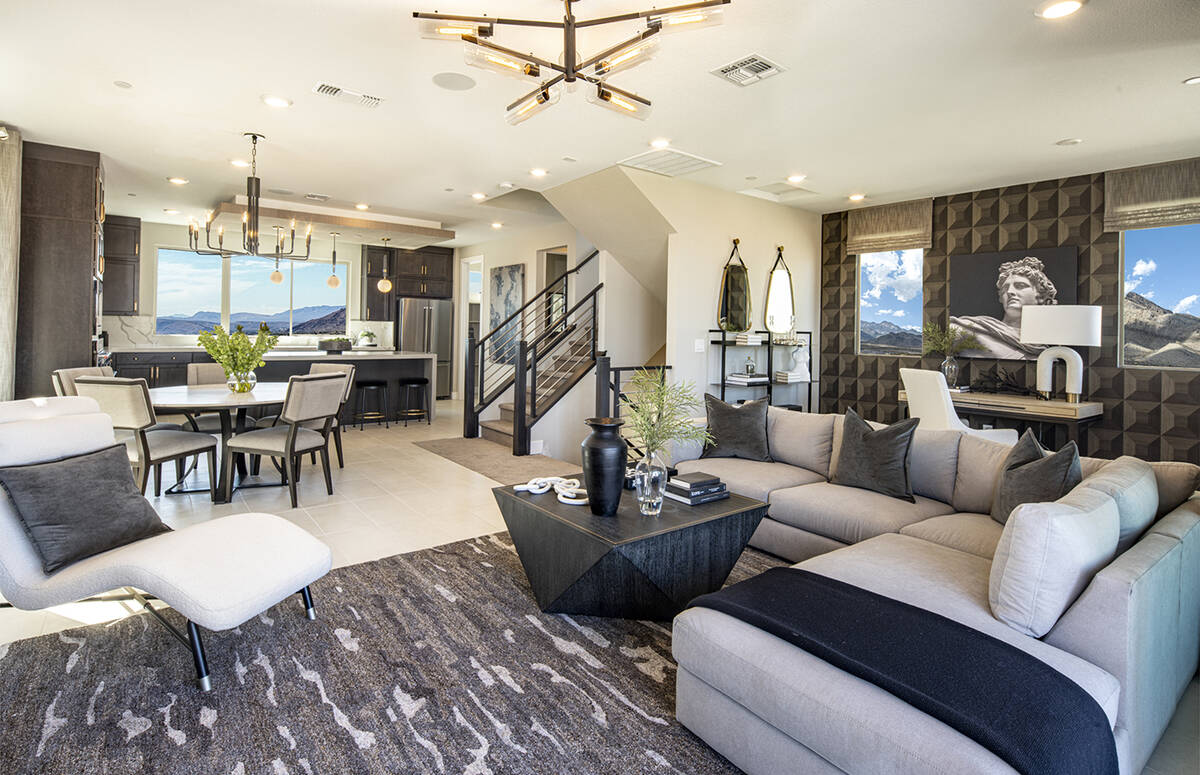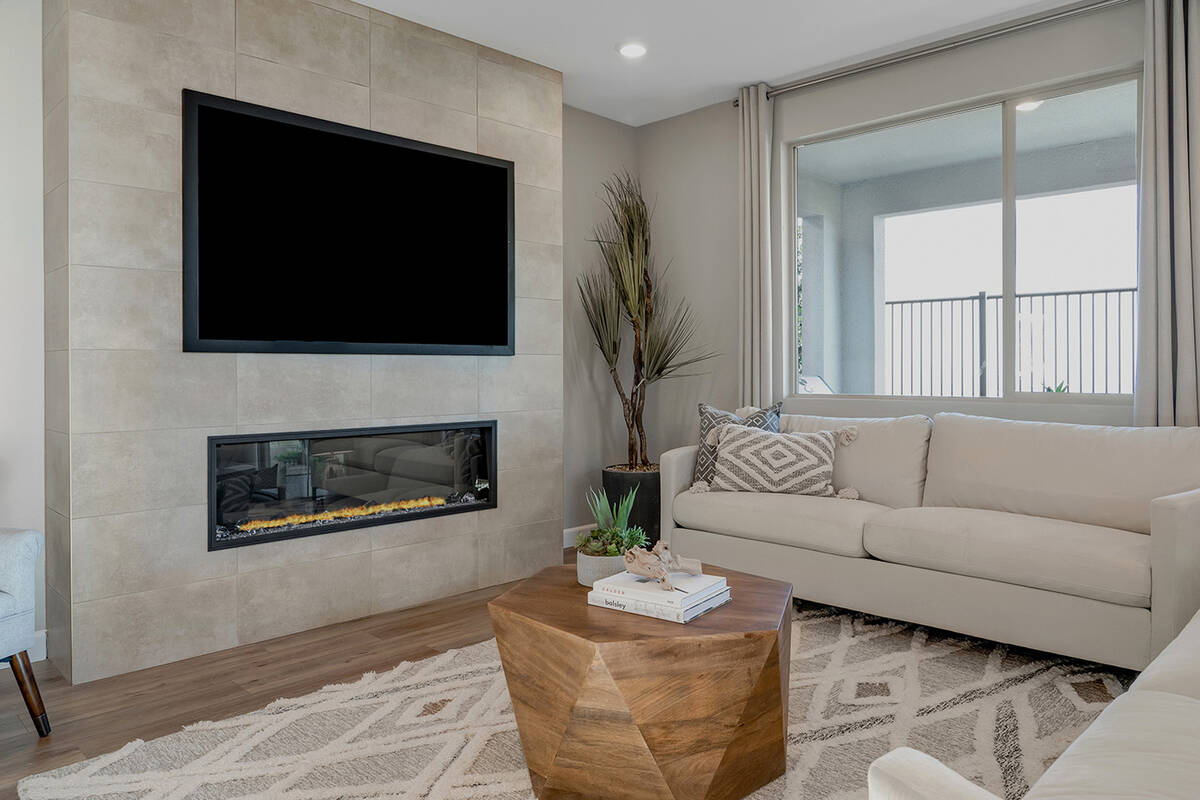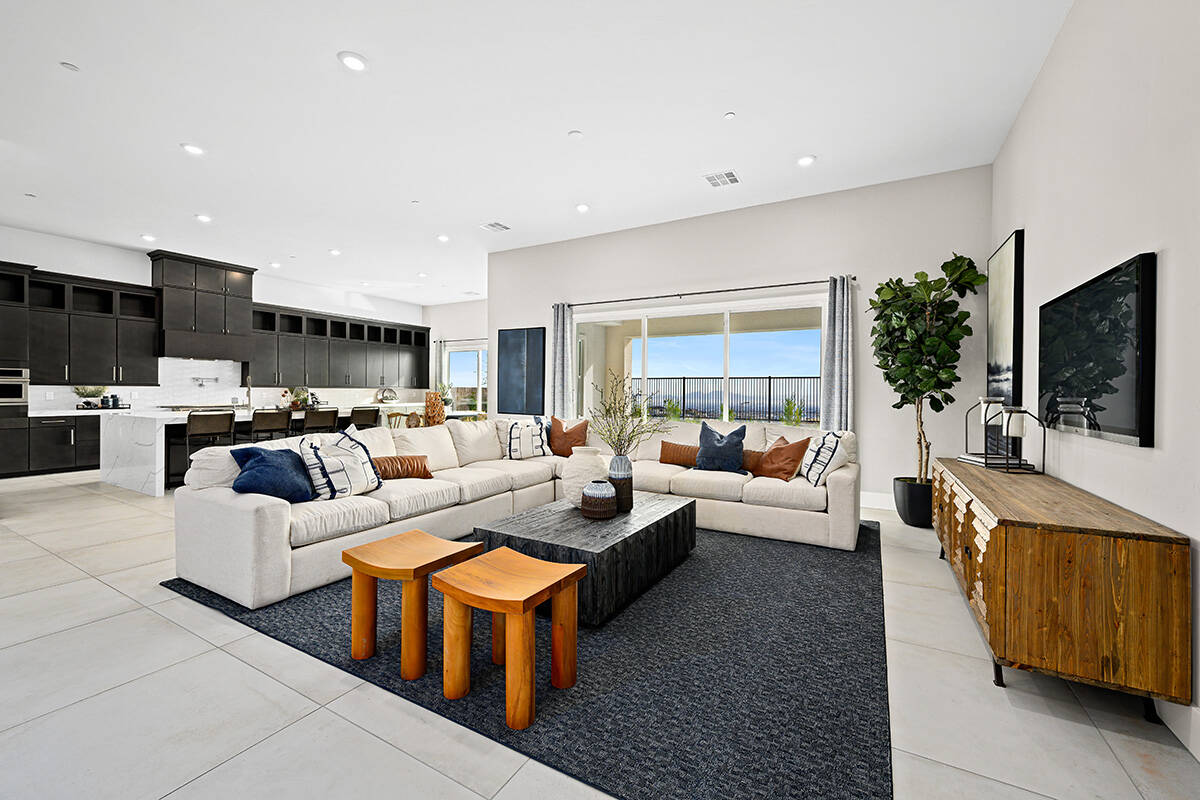 If tomorrow's big game has you dreaming about the perfect gathering space to watch and celebrate with friends and family, look no further than the master planned community of Summerlin, where new homes by the nation's top homebuilders feature an array of beautifully designed great rooms.
As a primary space for relaxation and fun, great rooms serve multiple functions and have become the popular option for many home buyers, today. By definition, great rooms are large spaces that roll family rooms, living rooms and dining rooms into one; and great rooms frequently connect with the kitchen for easy access, expanding room size even more. As the go-to spot for so many activities, plenty of seating is a must, along with central placement of the television or movie screen, and often, fireplaces to add ambiance and warmth.
According to Jenni Pevoto, director of marketing for Summerlin, today's homes are frequently designed with an open floor plan that puts the great room at the heart of the home.
"Great rooms can be the first space you walk into when entering the home, however, there are new floor plans in Summerlin that take the great room experience to the next level by placing it on the top floor," Pevoto said. "There is truly something for everyone in Summerlin, today."
For homebuyers looking for a more urban experience, many of these floor plans offer great rooms on the top floors to maximize entertainment space, some with rooftop decks offering a three-story perspective of cityscapes and mountain vistas.
Blacktail by Pulte Homes offers three-story homes with standard rooftop decks, ranging from 2,338 square feet to 2,572 square feet, priced from the high $500,000s. Obsidian by Woodside Homes offers two- and three-story homes from 1,355 square feet to 1,899 square feet, priced from the high $400,000s. And Cordillera by Toll Brothers offers three-story townhomes ranging from 1,803 square feet to 2,154 square feet, each with rooftop deck options and priced from the mid-$500,000s.
Moro Pointe by Richmond American provides a unique blend of an urban setting with a dash of traditional vibes in its two duplex home floor plans measuring 1,510 square feet and 1,520 square feet, respectively. The two-story homes are priced from the low $400,000s.
If your lifestyle lends itself to a more traditional design, consider Acadia Ridge by Toll Brothers, offering single- and two-story homes from 2,002 square feet to 2,824 square feet, priced from the mid-$700,000s. Castellana by Taylor Morrison offers single- and two-story homes from 2,066 square feet to 2,662 square feet, priced from the $600,000s.
Arroyo's Edge by Tri Pointe Homes offers two-story homes from 1,953 square feet to 2,280 square feet, priced from the $600,000s. And Nighthawk by KB Home offers two-story homes from 1,720 square feet to 2,466 square feet, priced from the high $400,000s.
For homes with great rooms centered around luxury single-story living, look no further than Overlook by Tri Pointe Homes, which offers three floor plans from 2,722 square feet to 3,254 square feet, starting at just over $1 million. Recently opened, The Arches by Lennar offers three single-story homes, which include solar and Next Gen Suites, ranging from 3,775 square feet to 3,976 square feet, priced from $1.36 million.
Now in its 33rd year of development, Summerlin amenities also include 300-plus parks of all sizes; 200-plus miles of interconnected trails; resident-exclusive community centers; 10 golf courses; 26 public, private and charter schools; a public library and performing arts center; Summerlin Hospital Medical Center; houses of worship representing a dozen different faiths; office parks; and neighborhood shopping centers. Downtown Summerlin offers fashion, dining, entertainment, Red Rock Resort and Class-A office buildings. City National Arena is home of the Vegas Golden Knights National Hockey League practice facility. Las Vegas Ballpark, a world-class Triple-A baseball stadium, is home of the Las Vegas Aviators.
In total, Summerlin offers over 110 floor plans in 2- plus neighborhoods throughout 10 distinct villages and districts. Homes, built by many of the nation's top homebuilders, are available in a variety of styles — from single-family homes to townhomes, priced from the $400,000s to more than $1 million. For information on all actively selling neighborhoods, visit Summerlin.com. Before you visit, call the builders to check on hours of operation. Phone numbers for each neighborhood are on Summerlin.com.