Summertime fun at Downtown Summerlin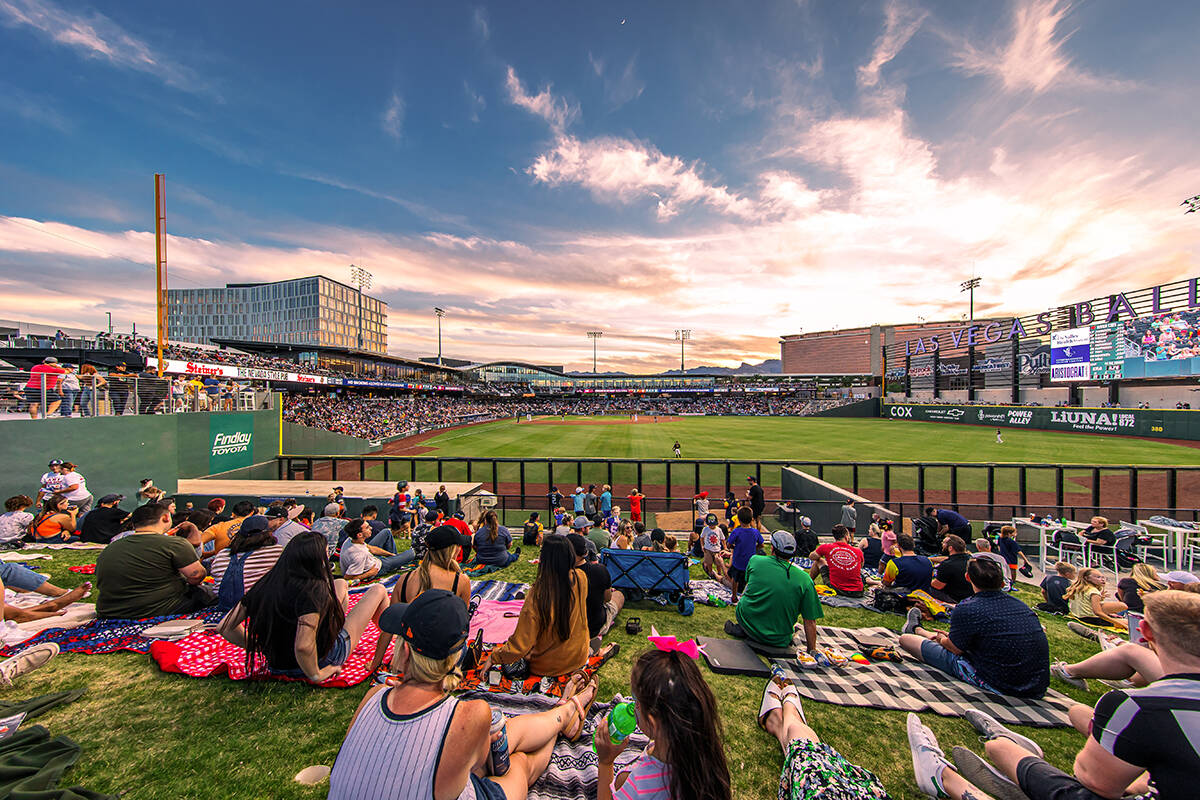 With temperatures heating up, so is the fun at Downtown Summerlin, the dynamic urban core of the Summerlin master-planned community. This summer, there's a full schedule of events and activities for the entire family.
The outdoor Summerlin Sounds Summer Concert Series presented by Ghost Energy returns every Wednesday, June 7 to July 12 on The Lawn. All concerts are free and open to the public. An acoustic act takes the stage at 6 p.m. followed by the first band set at 7 and a second set at 8:30. Families are encouraged to bring blankets and enjoy an evening outdoors. Select children's activities will be available throughout the evening. The June 7 concert features Empire Records and Ethan Martin; June 14, Moonshiners and Jase Naron; June 21, Radical West and Illan Dvir-Djerassi; June 28, Million Dollar Band and Richard Mann; July 5, Lyte Bryte Band and Justin Centeno; and July 12, Jeremy Cornwell and Adena Sampson.
The weekly Las Vegas Farmers Market continues every Saturday from 9 a.m. to 2 p.m. under the Pavilion at Downtown Summerlin. Sponsored by Select Health, the market features fresh fruits and vegetables, authentic handcrafted European-style breads and cakes as well as local fresh breads and pastries, blood oranges and varieties of citrus, asparagus, beets, leaf greens, nuts, pasta, salad mix, fresh-cut flowers, bedding plants, avocados, squash, pomelos, bok choy and strawberries.
Fit4Mom Las Vegas runs every Monday, Wednesday, Saturday and Sunday on The Lawn. The nation's leading prenatal and postnatal fitness program, Fit4Mom provides a network of support through every stage of motherhood. For times and details, visit www.lasvegas.fit4mom.com.
Fitness on The Lawn runs every Tuesday at 7:30 p.m. through the end of September. Classes are free and all levels are welcome. The weekly rotation includes yoga, fitness and high-intensity interval training options provided by Trufusion Summerlin, Pure Barre, lululemon and Fit4Mom. Bring your mat, towel and water to end the day outside, finding your center while enjoying an epic Las Vegas sunset — Summerlin style.
At Las Vegas Ballpark, home of the Aviators, the city's Pacific Coast League baseball team, games run all summer through Sept. 24. One of the nation's most beautiful and heralded Triple-A ballparks, Las Vegas Ballpark offers affordable family fun in a stunning setting. A variety of food and beverage offerings include traditional baseball fare, along with upgraded eats from a variety of local restaurant brands. For tickets and information visit helvballpark.com.
On July 22, the fourth annual Battle for Vegas returns to Las Vegas Ballpark for an epic night of softball fun to benefit two local nonprofits, the Public Education Foundation and Big Brothers Big Sisters. Hosted by Reilly Smith, Battle for Vegas features two teams of all-star professional athletes with players from the Golden Knights and the Raiders. The full roster of players will be announced soon. For tickets and information visit battleforvegas.com.
New for 2023 is the Battle for Vegas Fan Fest on July 21 and 22 at Downtown Summerlin. The event features family-friendly interactive games, food, drinks and autograph signings from players.
For information on events at Downtown Summerlin, visit Summerlin.com.
Now in its 33rd year of development, Summerlin offers more amenities than any other Southern Nevada community, including 300-plus parks of all sizes; 200-plus miles of interconnected trails; resident-exclusive community centers; 10 golf courses; 26 public, private and charter schools; public library and performing arts center; Summerlin Hospital Medical Center; houses of worship representing a dozen different faiths; office parks; and neighborhood shopping centers. Downtown Summerlin offers fashion, dining, entertainment, Red Rock Resort and Class-A office buildings. City National Arena is the practice facility of the Golden Knights. Las Vegas Ballpark is a world-class Triple-A baseball stadium.
In total, Summerlin offers over 100 floor plans in 20 neighborhoods throughout eight distinct villages and districts. Homes, built by many of the nation's top homebuilders, are available in a variety of styles — from single-family to townhomes, priced from the $400,000s to more than $1 million. For information on all actively selling neighborhoods, visit Summerlin.com. Before you visit, any new Summerlin neighborhood, call the homebuilder to check on hours of operation. Phone numbers for each neighborhood are at Summerlin.com.