Summit, Presidio Residential to build new neighborhood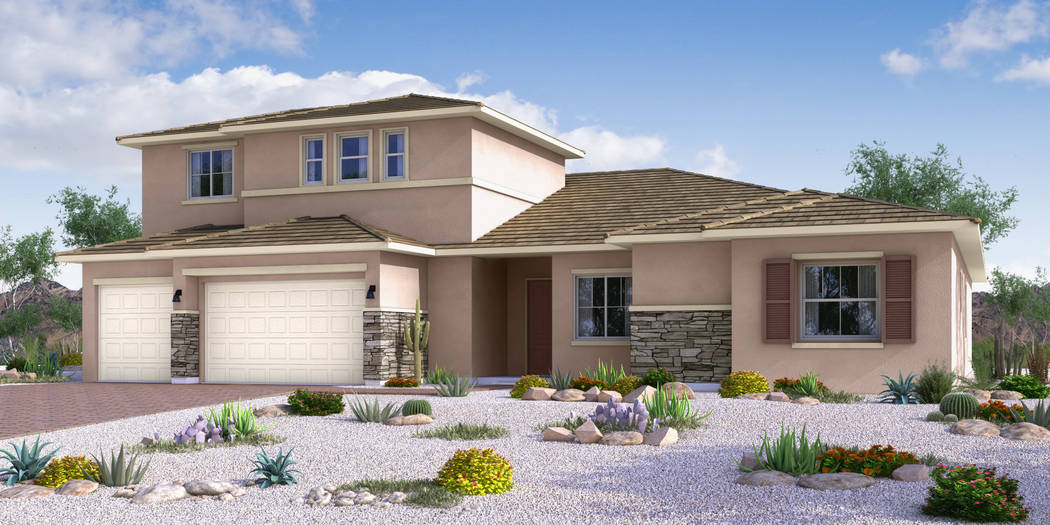 Summit Homes of Nevada and Presidio Residential Capital have acquired 6 acres at La Cienega Street and East Shelbourne Avenue, and they plan to build La Cienega Estates, offering 12 single-family detached homes starting in the $500,000s. The retail value of this community is expected to exceed $7.2 million.
"As employment continues to grow in Las Vegas, demand for quality housing is exceeding supply," said Nathan White, division president for Summit Homes of Nevada.
"We can't wait to get these beautiful homes built, and we don't expect them to stay on the market for long. La Cienega Estates offers a rare opportunity in this dynamic market."
La Cienega Estates will offer single-story homes in three floor plans, ranging from 3,094 to 3,754 square feet, on lots averaging 19,000 square feet. Open, flexible floor plans, which can accommodate up to six large bedrooms and up to four baths, include chef-inspired kitchens; flex spaces including dens, media rooms, offices and lofts; and three-car garages.
Located in south Las Vegas, La Cienega offers easy access to Interstate 15, the Strip and McCarran International Airport, as well as jobs, services and entertainment.
The community, expected to be open for sale in 2019, is Summit Homes of Nevada and Presidio Residential Capital's 14th joint venture.
According to the National Association of Home Builders' formula to determine the local impact of single-family housing in typical metro areas, adding 12 single-family homes will generate $12.3 million in local income, $1.5 million in taxes and other revenue for local governments and 30 local jobs.
Summit Homes of Nevada is owned and operated by the White family, second-generation homebuilders who have built more than 5,000 homes in Nevada.
The team at Summit Homes has deep roots in the region and is committed to delivering top-notch customer service. Visit www.summithomesnv.com.
Presidio Residential Capital is a real estate investment company focused on the residential housing sector. Headquartered in San Diego, the firm provides capital in the form of joint ventures for the entitlement, development and build-out of for-sale residential projects throughout the Western United States.
Presidio has infused more than $1 billion into the economy to capitalize the housing industry. The firm's goal is to invest in excess of $150 million in capital for homebuilding projects in the Western United States in the next 12 months. It has investments in Arizona, California, Nevada, Colorado and Washington with current committed capital of $800 million focused on more than 100 projects. For more information, visit presidioresidential.com, Facebook, Twitter and LinkedIn.