There is a difference in mortgage lenders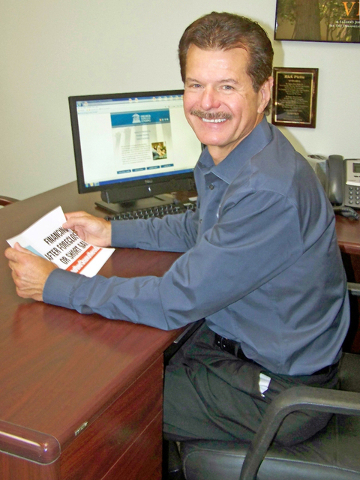 "When you hear hoofbeats, think of horses, not zebras." Ever heard that before? Basically, it means that more often than not, the simpler and more common explanation for things is usually going to be the right conclusion.
But sometimes, a fundamental change can take place as to how things are done that can — and should — alter long-held beliefs. That's precisely what occurred in the mortgage industry following the economic collapse with the creation of the Consumer Financial Protection Bureau (CFPB).
"Most people aren't aware of the incredible transformation the mortgage industry has undergone as a result of new laws and regulations that went into effect under the Dodd-Frank Act," said Rick Piette, owner of Premier Mortgage Lending in Las Vegas. "One result was the creation of the CFPB — which was designed to educate today's consumers about how to shop for the best financial deal, and to provide protections against what, in the past, turned out to be some rather shady financial practices. Say what you will about Dodd-Frank — but there's no doubt it has been a "win" for consumers when it comes to getting a mortgage loan."
To be sure, the industry has changed for homebuyers, as lenders are now required to provide more clarity and transparency about the costs involved with obtaining a new mortgage.
But even so — consumers should be aware the rules are not the same for every type of lender.
In particular, mortgage brokers are subject to greater restrictions than banks or mortgage bankers – especially when it comes to how much money they can earn from a borrower on their mortgage loan.
When it became clear the CFPB's industry changes would be put into effect, many lenders spent their time complaining about the extra work involved and the loss of income they would suffer. But Piette spent his time developing a business model that would give Premier Mortgage borrowers the best possible mortgage loan at the lowest costs.
"I started Premier Mortgage Lending in 2010, right after the passage of the Dodd-Frank Act," he said. "I had just taken a five-year hiatus from the mortgage industry, and I think that break gave me a unique opportunity to have a fresh perspective when I returned. Remember, the years between 2007-2010 weren't very pleasant for mortgage lenders. I must have read and studied the Dodd-Frank Act 500 times after it was passed. Not only because it would soon be 'the law of the land,' but also because I wanted to dig deeper to discover what this bill was really trying to tell us.
"I listened, I learned, I researched — all with the goal of finding out: 'What does the consumer want and need today when it comes to their mortgage loan?' How could my company give customers the best deal on their loans, and still be profitable?"Piette said. "That's when it struck me — that Premier could gain a huge advantage by becoming a mortgage broker.
"One of the things I'm asked about most often by our clients is: 'How can your loans cost so much less than other lenders? How do you guys make any money?'" Piette said. "The answer to that is that consumers enjoy a distinct advantage when they use a mortgage broker. With the new federal regulations that went into effect in 2014 came a restriction on mortgage brokers about the amount of money they can make from your loan. The bottom line is this: It can only come from one source, it has a percentage cap; and every dime must be disclosed to the borrower.
"But those same rules don't apply to banks or mortgage bankers — they're not subject to any earning limits on a mortgage loan," Piette said. "Nor do they have to disclose to the borrower all the income they make from that loan.
"As a result, 'invisible charges' and 'undisclosed income' generate additional income for the lender that buyers may not even be aware of (but they may pay for it in the form of higher interest rates or higher fees)," Piette said.
"As a broker, we're able to offer our customers a true 'No Fee' loan — which means $0 for loan origination, underwriting or document fees. So the only things borrowers have to compare between our loans and another lender is the interest rate and the fees. It doesn't get any easier than that," Piette said.
For additional information, call 702-485-6600, or visit www.premiermortgagelending.com. To discover the costs for a mortgage loan, visit www.KnowBeforeYouOweNevada.com. Premier Mortgage Lending, NMLS No. 393282, is at 701 N. Green Valley Parkway, No. 125 in Henderson. The full-service lender is a member of the Las Vegas and Boulder City chambers of commerce, Better Business Bureau and Southern Nevada Home Builders Association, as well as an affiliate member of the Greater Las Vegas Association of Realtors.