Demand for luxury apartments continues to increase
September 22, 2023 - 10:51 am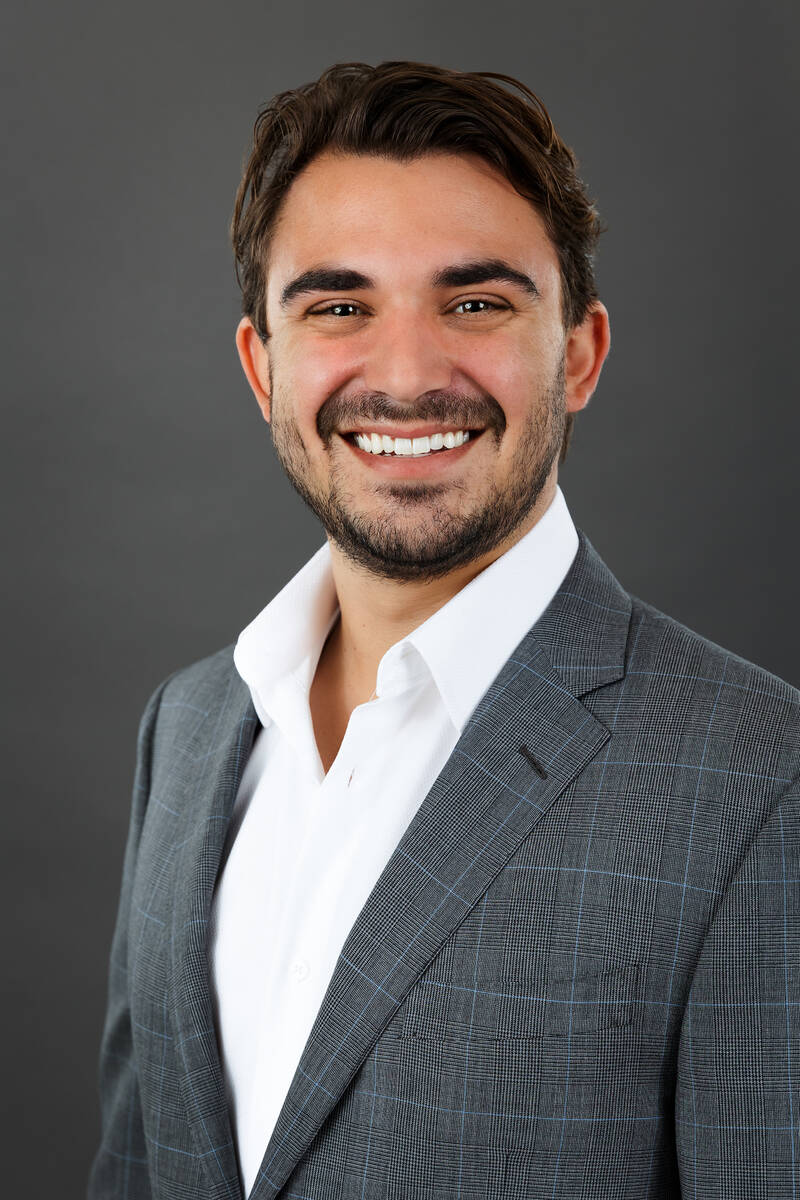 According to reports by Coldwell Banker, 2023 will be a record-breaking year for apartment complex completions in Las Vegas as 19 high-end multifamily developments have or will be completed this year or by early 2024 — adding 7,000 units to the city's inventory. By contrast in 2022, only 882 units came online.
Let's dig a little deeper into what has changed and why there is a need for more market-rate, amenity-rich multifamily communities in Las Vegas.
Today, many people remain renters for longer than ever before for a variety of reasons. For many, they have been priced out of the housing market due to high interest rates, rising home prices and low inventory. According to the Mortgage Bankers Association (MBA) "the average rate on a conventional 30-year fixed-rate mortgage jumped to 7.31 percent (the week of Aug. 13), up from 7.16 percent the previous week" and "mortgage applications are at a 28-year-low."
For prospective homebuyers these higher rates continue to impact their purchasing power, leaving many to opt for renting by choice or necessity. A recent survey from Bankrate found that 73 percent of respondents in the market to buy a home say high mortgage rates are holding them back. All these factors, and others, have impacted the Las Vegas rental market and are redefining renters' wants and needs. But it is definitely good news that the Las Vegas apartment market is set on responding to the growing demand.
For others, changing lifestyles and preference for low-maintenance living with luxury lifestyle-centered amenities is driving the demand for more apartments. In fact, the expectations of what apartment-homes must offer have impacted what developers are now delivering, reshaping the face of the apartment market in Las Vegas. At Ovation, we are proud of the fact that we have long been delivering an elevated lifestyle created by abundant amenities at all our communities — even before this trend emerged. Resort-style pools, dog parks, fitness centers, business lounges, spaces for home offices, green spaces and the latest technology are just a few of the in-demand amenities that have long been part of our multifamily communities.
Las Vegas hits all the hot spots that are driving the need for more market-rate apartment communities including a consistently steady incoming migration.
A recent UNLV report conveyed that Southern Nevada welcomed nearly 100,000 new residents in 2022 and in excess of 75,000 in 2021. Professor Stephen Miller of the UNLV Center for Business and Economic Research is predicting 1 million more people in the valley in the next 40 years.
This influx of new residents is being driven by varied factors resulting in a diverse demographic of new renters, but with a common need and desire. Renters want the feel of a home and the amenities that empower them to enjoy the perks of modern apartment living.
Among the new renters are those selecting Las Vegas for its strong job market, business- and high tech-friendly environment for company relocation and entrepreneurial development, and quality of life and lower cost of living that is attractive to retirees, millennials and Gen X. In addition, as a premier tourist destination, rental units are also becoming second homes.
Multiplying the need for more amenity-rich apartment options, many of these factors also apply to longtime Las Vegans who are opting to cash out on their single-family homes and are choosing a new lifestyle devoid of high-maintenance homes.
Further exploring Las Vegas' new breed of renters, Southern Nevada is becoming the poster child for the "lifestyle renter" trend among millennials, Gen X and empty nesters, who are adopting a more experiential lifestyle and are willing to postpone or abandon homeownership in exchange for the flexibility and benefits of high-end amenity-rich rental properties. These renters typically have above-average incomes and prefer to rent in upscale communities instead of saving for a down payment or dealing with homeownership expenses and maintenance.
Ovation will open two market-rate, amenity-rich apartment communities by year end. In our 2024 pipeline are two additional market-rate communities and Ovation has a senior-affordable housing project under construction that will open in 2025.
In other words, we are not slowing down.
Ovation continues its fast pace of development to help meet growing demand for multifamily housing. As Las Vegas looks forward to the addition of several thousand new rental units, we at Ovation will continue to build on our years of experience in developing dozens of amenity-rich, multifamily apartment complexes — both market-rate and affordable.
Jess Molasky is the principal and project manager for Ovation Development Corp.