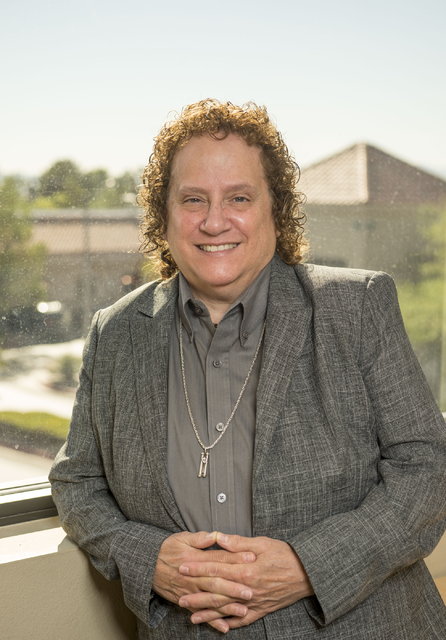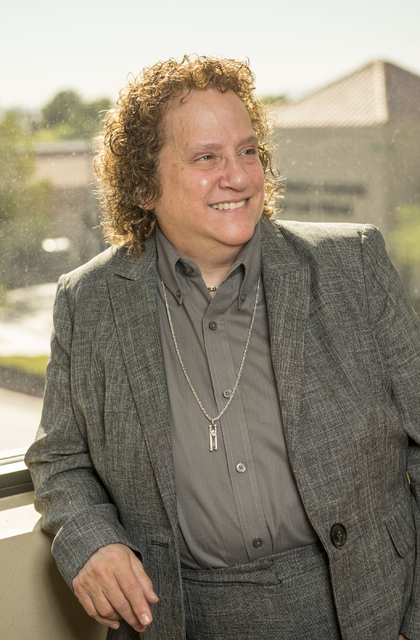 Barbara Holland, real estate professional and Las Vegas Review-Journal expert columnist, is celebrating 20 years of dispensing advice and helping settle impasses that arise, seemingly every day, at valley communities belonging to homeowners associations.
"Sometimes there's a practical solution. Sometimes it's common-sense wrong," said Holland, regional manager at FirstService Residential in Las Vegas. "Sometimes it's based upon the law. And there are times in which, unfortunately, the reader is wrong."
Holland said she tries to remove the subjectivity and "bring it back down to here's-the-situations." Her assessments are not always warmly received. She recalled once receiving more than 80 prank phone calls in a short period and having to change her office phone number.
Nevertheless, the column has many fans.
"The purpose of the article was to inform, was to have an equal balance, and I think that's one of the reasons that it's been popular," Holland said. "I've tried to maintain a proper balance, in terms of not being afraid to sit there and say the board, the management is wrong or the homeowner is wrong."
Holland uses her knowledge of community management, in which she has practiced for more than 30 years, in her weekly contributed column. She owned H&L Realty and Community Management Co. — a community management company during much of that period. In July 2015, Holland brought her portfolio to FirstService Residential.
Holland's educational attainments were in American history and government, she said. She is from the East Coast and obtained her master's degree from the University of Connecticut and her undergraduate degree from the University of Massachusetts in Amherst. Holland said her writing skills were sharpened during her studies as she put together lengthy papers.
The column is also an extension of her experience in advising and teaching. Holland has written courses for the Nevada Real Estate Division. Her books on management have been used nationally for property management courses. Holland said she also has been called upon to testify in several court cases.
Holland got her first recognition from one of her published items in the early 1970s when she was working on energy-conservation techniques on her property in Connecticut. She put together a report and presented it in front of the state utility commission for the Hartford area. The more power a customer used in Connecticut then, the bigger their discount. Holland set out to change that with her work on energy reduction.
She later wrote an article and sent it to the Institute of Real Estate Management, which published it. At 21, the federal government noticed Holland and invited her to the District of Columbia to speak about energy conservation at a national housing convention.
"That kind of started a process of me writing more articles on different topics," Holland said.
She moved to Las Vegas in the 1970s with her husband, Andy, who had formed several close relationships with military friends during the Vietnam War and at Nellis Air Force Base. Many of these contacts started to migrate back to Las Vegas, eventually leading to the Hollands' move.
Her work for the Review-Journal started with a phone call from the then-real estate editor asking if she had any interest in answering HOA questions from readers for an expert column, which received no payment.
"In many ways, for a person who has been an instructor and taught nationwide, what could be better than reaching a bigger audience to help educate the public about the laws and about potential laws," Holland said.
Holland recounted times when her work was meant to be funny, but was taken literally. She wrote an April Fools' Day column about people disappearing from a local homeowners association, themed on "The X-Files." She said the resulting uproar prompted an editor's note to assure readers it was a joke.
Other answers were easier to give. A resident who purchased inside a community and owned a service truck knew it was against the rules to park the vehicle in front of the property.
"You know in advance that you are not supposed to do it, so what would you like me to tell you?" Holland said.
The column also addresses serious topics. At times Holland has gone toe-to-toe with the Nevada Real Estate Division, which plays an official state role in hashing out problems between homeowners and associations.
"Common-interest communities continue to be one of the fastest growing forms of housing in Nevada," said Sharon Jackson, Ombudsman for the Common Interest Communities and Condominium Hotels program. "During the 2009 session, lawmakers passed more than a dozen bills direct relating to associations."
With these incoming changes, the ombudsman's office has challenges.
"The big challenge in the ombudsman's office is to communicate and disseminate all these changes and revisions to all our stakeholders," Jackson said. "We continue to work closely with lawmakers, advocates, industry experts as the growing complexity of the laws and regulations that govern them, demands that the Office of the Ombudsman act not only as an information source but also a forum for dispute resolution."
She said Holland's efforts to inform on issues have been helpful.
"In Southern Nevada, we have over 2,500 associations and almost half a million single- and multifamily housing units, so HOA matters impact a majority of valley residents," Jackson said. "Providing unit owners, volunteer board members and industry professionals with information and education about their respective rights and responsibilities is an important effort, and the Ombudsman's office is always looking to leverage resources and expertise. We thank the Las Vegas Review-Journal for providing the platform and Ms. Holland for providing guidance and information to Southern Nevada residents."